It took them only nine decades to meet, but the encounter was worth the wait.
Queen Elizabeth meets Winnie the Pooh in a new book celebrating the pair's milestone birthdays: both turned 90 this year.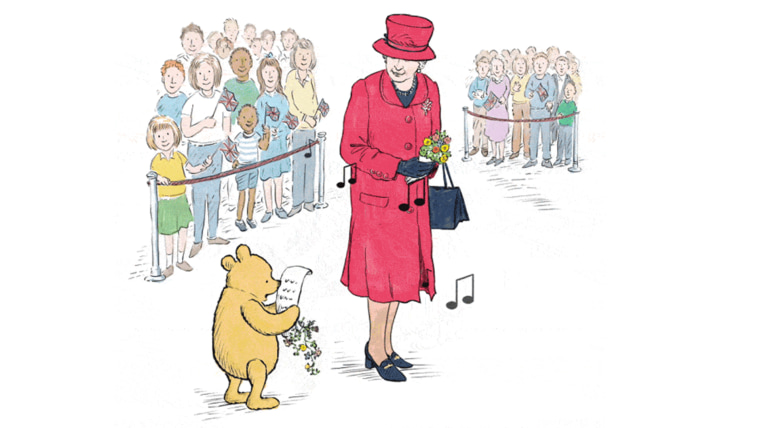 In "Winnie-The-Pooh and the Royal Birthday," the newest story featuring one of the most iconic children's characters, the beloved Pooh travels from the Hundred Acre Wood to London to deliver a birthday poem to the monarch. He is joined on the journey by his friends Christopher Robin, Eeyore and Piglet.
RELATED: Queen Elizabeth II turns 90! Here are her best celeb encounters
The nearly 3-year-old Prince George makes a cameo appearance in the book (with his signature blue cardigan), reacting excitedly when Piglet hands him a red balloon.
RELATED: Duchess Kate reveals Prince George calls Queen Elizabeth 'Gan-Gan' in new interview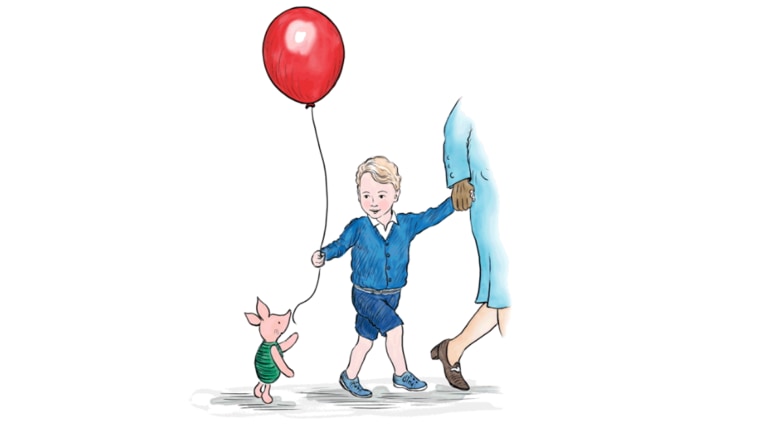 Disney, which owns the rights to the childhood series, released the new book "to celebrate 90 years of two much-loved British icons," it said in a news release. An audio version of the story is narrated by Oscar-winning actor Jim Broadbent.
Author A.A. Milne created the Winnie-the-Pooh stories, basing them on a stuffed animal he bought for his son, Christopher. Milne's 1926 book, "Teddy Bear and the Other Songs from When We Were Very Young," was also dedicated to a then-Princess Elizabeth upon her birth.