/ Source: TODAY Contributor
Most people don't look at the cords hanging from their window covers and see danger. But the Walla family does. That's because 15 years ago, a then-3-year-old Gavin Walla became entangled in the cords of a blind and came close to dying. A new study in the journal Pediatrics confirms what the Wallas have long known — window covering cords are hazardous.
"We've known about this problem since the 1940s, yet we continue to see these deaths. This is simply unacceptable because we know how to prevent them," said Dr. Gary Smith, director of the Center for Injury Research and Policy at Nationwide Children's Hospital and author of the study, in a statement.
The study found that over 26 years emergency departments treated almost 17,000 children for strangulation from window covering cords. Of those cases, 271 children died.
Gavin Walla was lucky that his mom spotted him when she did and untangled him from the blinds. She inadvertently captured Gavin's accident in a harrowing video. The family shares the video to educate others about the dangerous of window covering cords.
"I could have died from that very small thing," Gavin Walla told TODAY.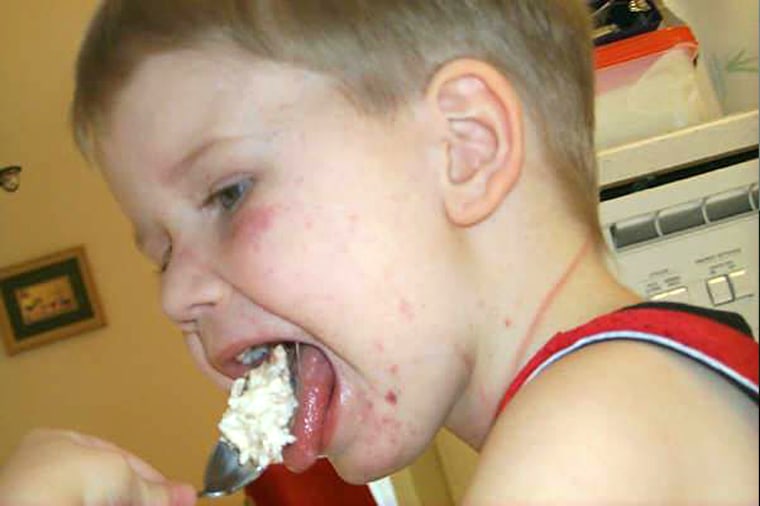 "I don't know how long he was there," Gavin's mom, Nicci Walla, of Chippewa Falls, Wisconsin, told TODAY. "I was probably in the other room for three to five minutes before I caught him."
Walla said she was making chocolate milk in the kitchen when she spotted her almost 1-year-old twins playing in the living room. She grabbed her video camera, and as she walked across the room recording them, she noticed a disturbing image: Gavin, hanging lifelessly, with a window cord wrapped around his neck.
Walla dropped the camera and shouted for help. She dialed 911. Somehow, she managed to untangle her son.
"He was just barely up on his tippy toes, and we think that saved his life," she said. "If he had been a shorter kid it wouldn't have been the same outcome. He probably held himself up by his feet."
At the time, Walla thought she had childproofed her entire home. She had outlet covers, locks for the toilet, locks for the cupboards — she'd even tossed the cords over the rod to keep them away from small hands. But Gavin got stuck in them anyway.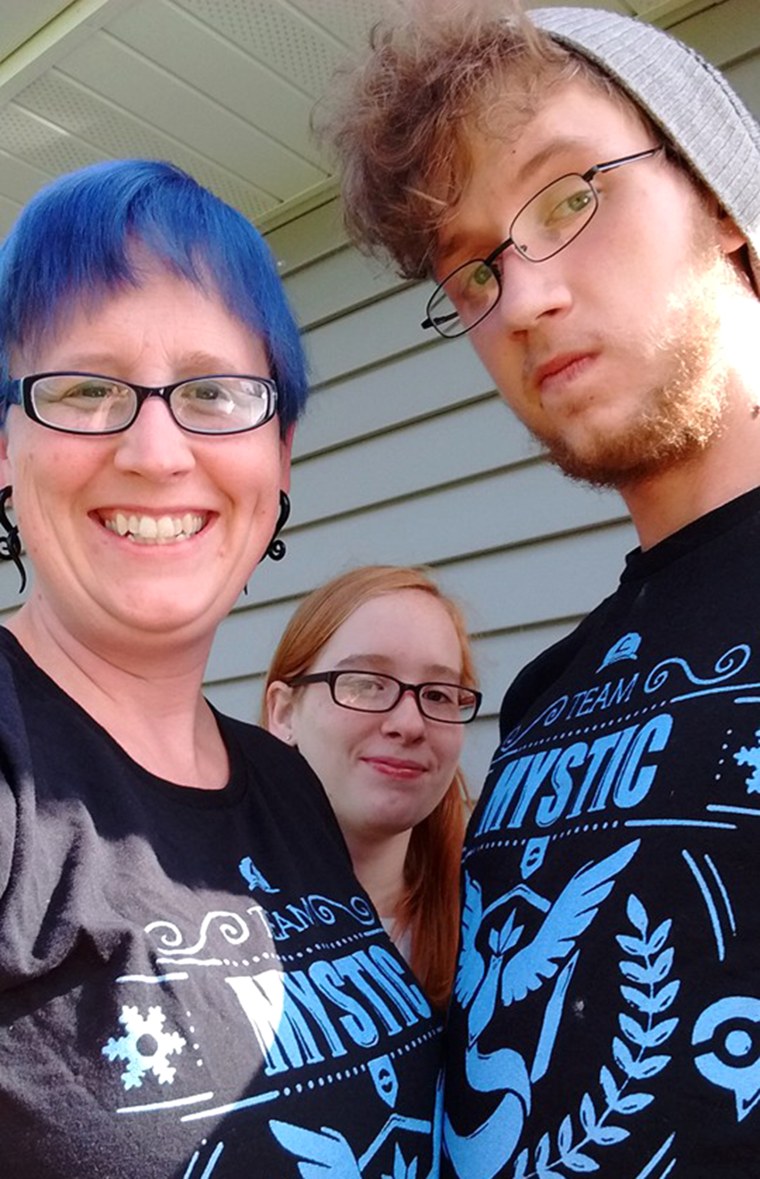 Since then, the Wallas have become advocates against window covering cords.
"Very smart, very strong children, they are adventurous and will climb. And man, we got into trouble with that with Gavin," Walla said.
"My mother was recording a childhood video," said Gavin, who's an 19-year-old college sophomore now. "She was a responsible mother. It happened to her. And it can happen to anyone."
Gavin came away from his near-strangulation with petechiae — broken blood vessels around his mouth and eyes — and a red mark around his neck that took almost a month to fade. Luckily, his injuries weren't more serious.
But Elsie Mahe was not as fortunate. The 3-year-old daughter of former NFL running back Reno Mahe and his wife, Sunny, a volleyball star at Brigham Young University, was found strangled to death by a mini-blind cord at home in November 2016.
Window cords account for a child's death roughly once a month, and they present a risk for children as old as 9, the CPSC says.
"Window covering cord strangulation is a persistent, but hidden danger," said Kim Dulic, a press and public affairs officer at CPSC. She said three manufacturers — Target, Select Blinds and Ikea — offer cordless window coverings. By 2018, she said, that list will expand to include Wal-Mart, Lowe's and Home Depot.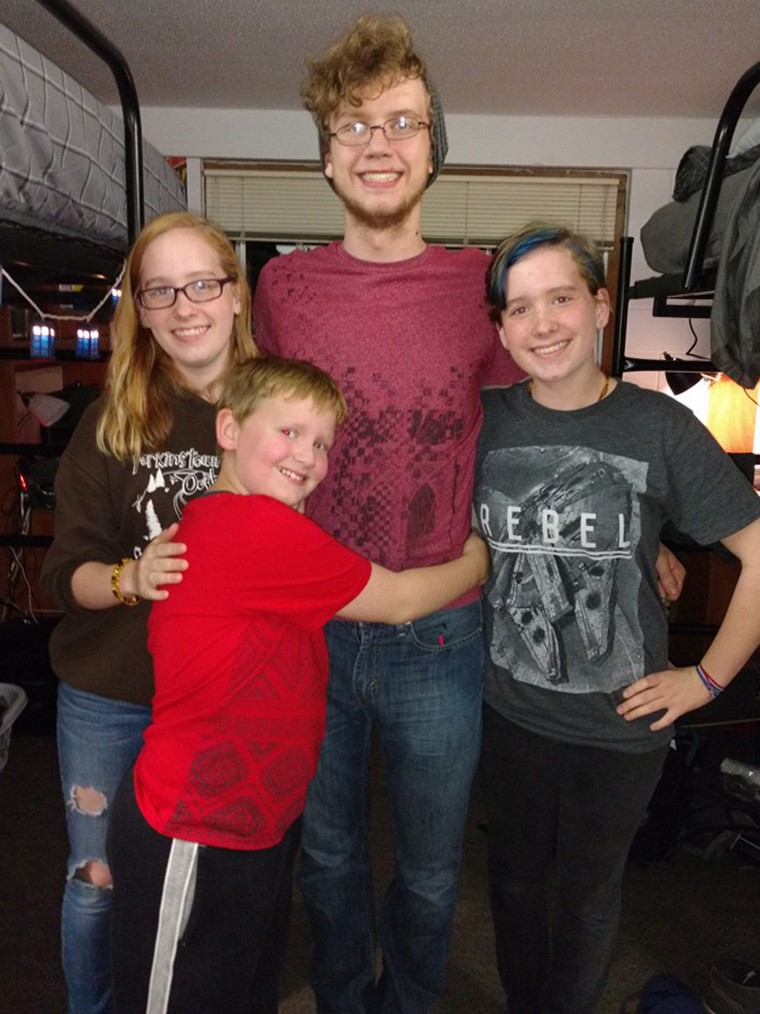 The CPSC provided a statement to TODAY saying the agency "believes this will be a major step forward in protecting children. CPSC recommends that consumers buy and install cordless or inaccessible cord window coverings in homes where children live or visit."
Smith, the author of the study, believes that all window covers should be cordless because voluntary recommendations have not done enough to protect children.
"There are affordable cordless blinds and shades on the market now that are safe. What we need is for all manufacturers to simply eliminate accessible cords in their products. That's the solution," he said. "No parent can watch their child every second of every day. That's why it's important to couple supervision with products that are safe for children."
A spokesperson for the Window Covering Manufacturers Association told Erika Edwards of NBC News in a statement:
"The window covering industry has been working diligently to reduce the strangulation risk posed by certain corded window coverings. In fact, the most significant change to the window covering safety standard since its inception in 1996 is in its final stage of approval. The newest revision of the safety standard ... will require more than 80 percent of all window covering products sold in the U.S. and Canada to be cordless or have inaccessible cords," Paul Nathanson said. "Consumers today can look for the 'Best for Kids' certification label to identify cordless window covering options."
The safety changes mean that only custom window blind orders will have dangling cords, Nathanson said, noting that some elderly and mobility-impaired customers still may need cords. But all "stock" products sold in stores should be cordless or have inaccessible cords, the WCMA said.
The CPSC provided a statement to TODAY saying the agency "believes this will be a major step forward in protecting children. CPSC recommends that consumers buy and install cordless or inaccessible cord window coverings in homes where children live or visit."
The Walla family agrees that cordless window coverings are the only way to make sure children are safe.
"Window blind cords are really super dangerous and shouldn't be in homes with children," Walla said.