Sometimes it takes growing up for a father and son to truly come together.
That seems to be the case for Will Smith and his eldest son Trey, 26. The two have been hanging out in the United Arab Emirates while Will, 50, made a personal appearance at the Abu Dhabi Grand Prix. And on Monday, Will posted this emotional video, made in his hotel room:
The caption refers to how the pair did not always see eye-to-eye, noting that they "struggled for years" after Smith split from Trey's mom Sheree Zampino in 1995. But in the video, Smith relates a simple, moving story.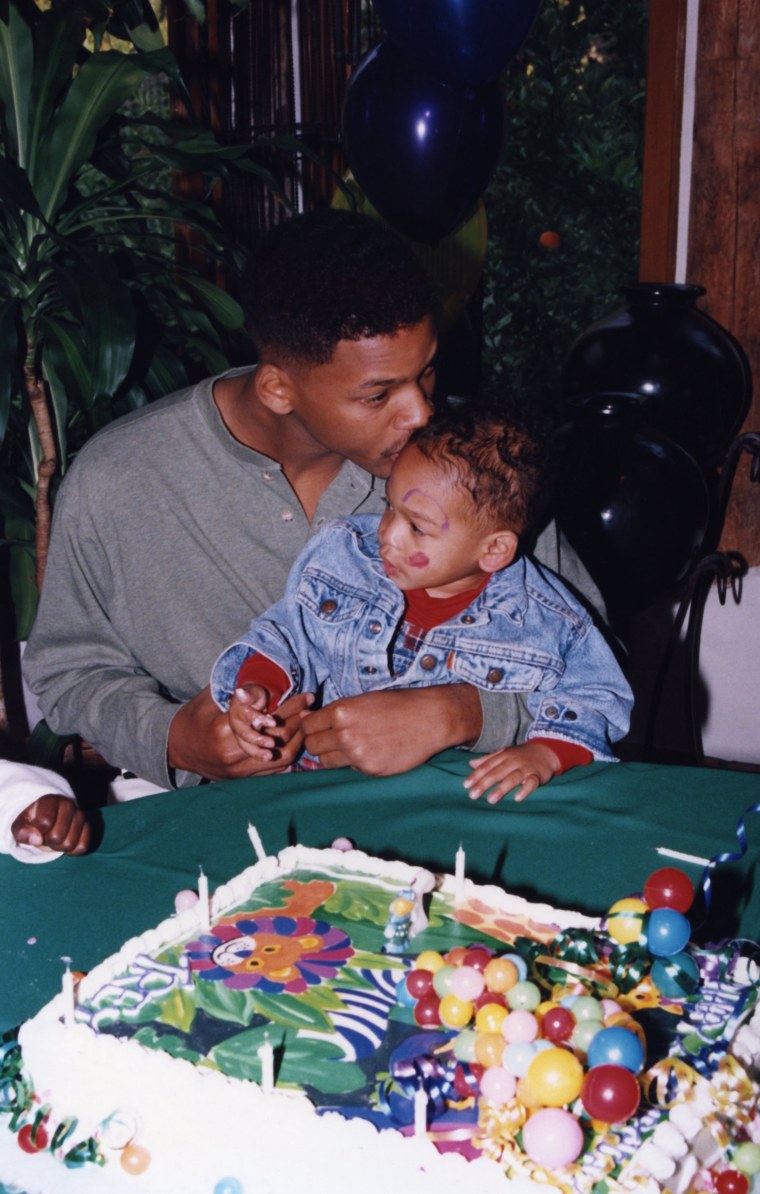 "So I'm in Abu Dhabi at the F1," he said. "I brought my son Trey. We've been hanging and I usually take my kids separately on stuff so they have their individual daddy time... So we've been doing this, hanging at the F1, and he said, 'You know what dad? I just realized you're not just my dad.' He paused and said, 'I'm pretty sure you're my best friend.'"
Aww!
Just remembering the moment got Smith choked up.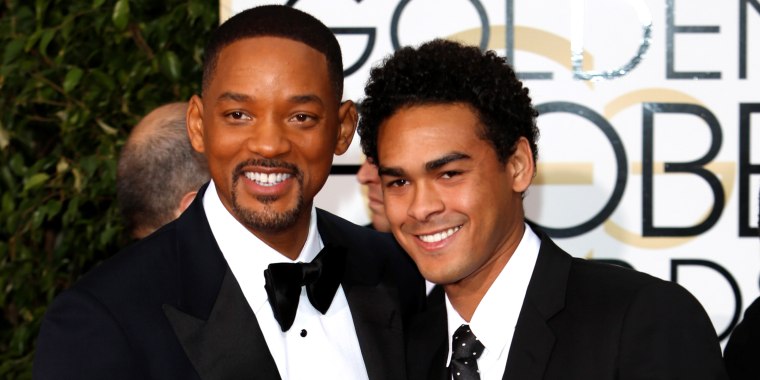 Smith has been married to Jada Pinkett Smith since 1997; they have two children together, Jaden, 20 and Willow, 18.
Trey loved seeing the video, too, reposting it on his Instagram page and noting, "Awwwww shucks ♥️ you too big guy."
Zampino also has positive things to say about the video: "Awwwwwwwww...thank you baby daddy!!!!!! I love you back! And thank you @treysmith0011 for being the reason we came together. And to @jadapinkettsmith for being an understanding, secure, and absolutely AMAZING wife, mother, Bonus-mom, and Co-parenting partner!"