Will Ferrell and his family rarely gather together for movie premieres, but even they couldn't resist the excitement over the upcoming release of the "Barbie" movie.
Ferrell's sons, Magnus, 19, Mattias, 16, and Axel, 13, looked all grown up as they joined him and his wife, Viveca Paulin, on July 12 at the "Barbie" European premiere in London.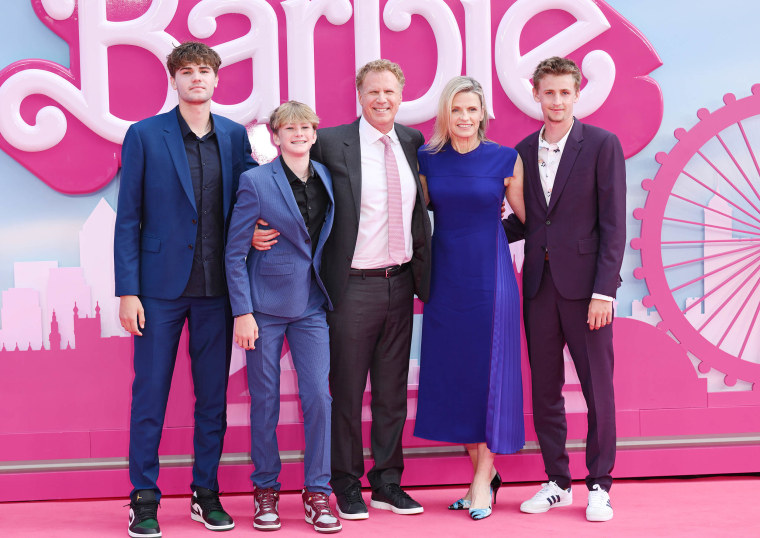 They had previously appeared on a red carpet with their parents in 2017, when they had a family outing for the premiere of Ferrell's comedy "Daddy's Home 2."
Ferrell, 55, plays the CEO of Mattel in the highly anticipated "Barbie" movie directed by Greta Gerwig and starring Margot Robbie and Ryan Gosling as Barbie and Ken.
The family enjoyed some fun together in London at the premiere, with two of the boys each wearing blue suits to match their mom's blue dress. Ferrell broke out the pink tie to get in the "Barbie" spirit.
The trio have made a handful of appearances at public events with Ferrell over the years. In addition to the "Daddy's Home 2" premiere, they also joined him onstage at the Primetime Emmy Awards in 2013 when they were all still under 10 years old.
"Unfortunately Helen Mirren and Maggie Smith dropped out at the last second and they called me literally 45 minutes ago and I couldn't find child care, OK?" Ferrell told the audience. "We had a soccer game, there was a neighbor's birthday party, a nut allergy, I didn't have time to do my hair. It doesn't matter, it's great to be here."