Have you ever truly waved your hands in the air and danced like you just don't care? Even if you have, you might doubt how moved you actually were once you see the video of 6-year-old Loren Patterson being swept up by the music in her church choir.
In fact, the joyful spirit of the little girl has touched so many people around the world, the family says they've been inundated by heartfelt stories from some who claim the video has changed their lives.
After her mother, Jennifer Patterson, shared the video on Facebook of her daughter performing in the First Baptist Church children's choir in Dickson, Tennessee, last Sunday, dozens of people far and wide started reaching out to her.
"Loren singing in choir this morning. In case you can't find her she's the one in pink and brown," Patterson wrote in the post.
As of Nov. 4, the video had been viewed more than 23 million times, and comments began pouring in about how inspiring her carefree shimmying has been to watch.
In the video, Loren, positioned at the end of a row of children, just keeps grooving as the music goes on, even when the children's singing part is completed.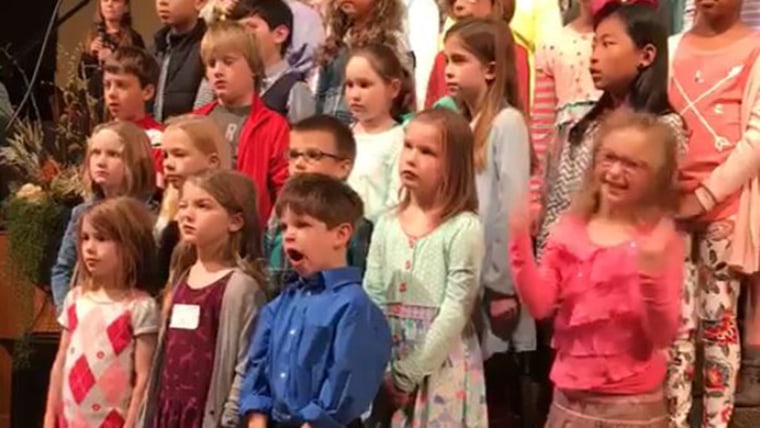 Bearing an ear-to-ear grin much of the time, Loren can't help but drum her hands on her legs, bob her head, "Vogue" and karate-chop with her arms. She's constantly shimmying her shoulders to the song, "Old Church Choir," by Zach Williams.
Amazingly, it was the first time Loren performed at the 2,000-member church. "It was her first time singing in front of this crowd," Patterson told TODAY.
Neither Patterson nor the soloist featured in the video were aware at the time that Loren was stealing the show, since they were standing with the adult choir on risers behind the kids' choir.
"I noticed some people making faces and something like that, and my husband (Mike) was in the audience," said Patterson. "So I saw him laughing and I didn't know why, so I just continued singing and I didn't know what was going on." She found out later when another congregant, Brian Dodd, sent her the video he shot of Loren.
Though Patterson said they are new to the church and choir, Loren and her 3-year-old sister are "always singing around the house."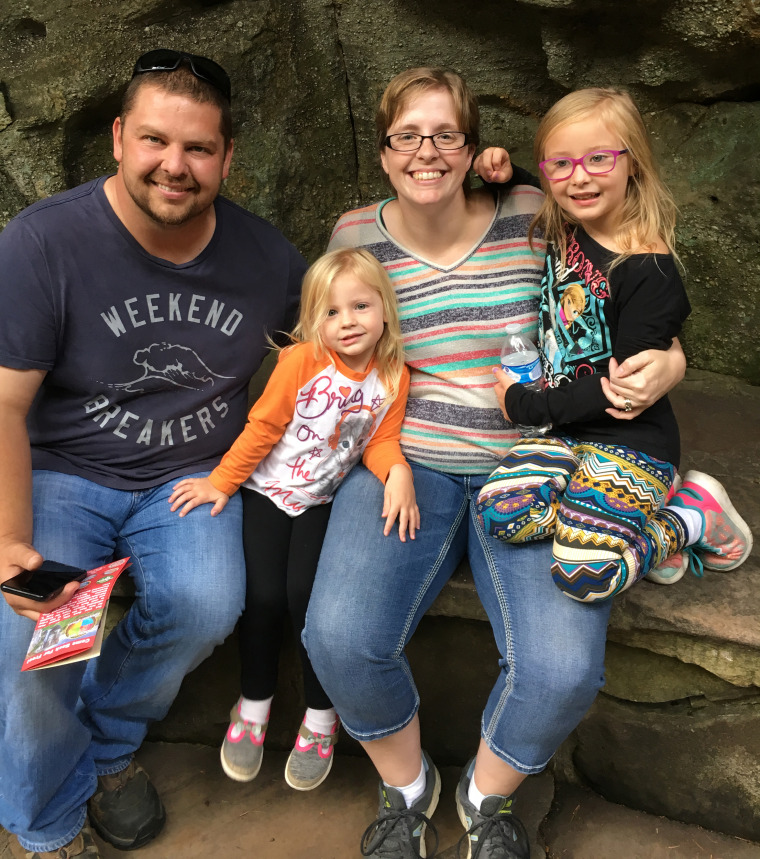 "Around here she sings all the time, she's always dancing around, she makes up her own songs about Jesus," she said. "That's just her personality; she's so bubbly and she's been that way all her life."
Patterson said she's been contacted by viewers from all over the world, many with stories of how Loren's video impacted them at hard moments in their lives.
"I've had a lot of stories," she said. "Different people dealing with cancer or hard times, people losing their parents recently."
"I had one lady, her 13-year-old son, she just lost him in September," she recalled. When the bereaved mother saw the video, she told Patterson it was the first time she had smiled since he died. "That touched me as a mom, of course," Patterson said.
Another woman contacted Patterson to tell her that watching the video actually helped her regain her spirituality. "That to me was everything," said Patterson.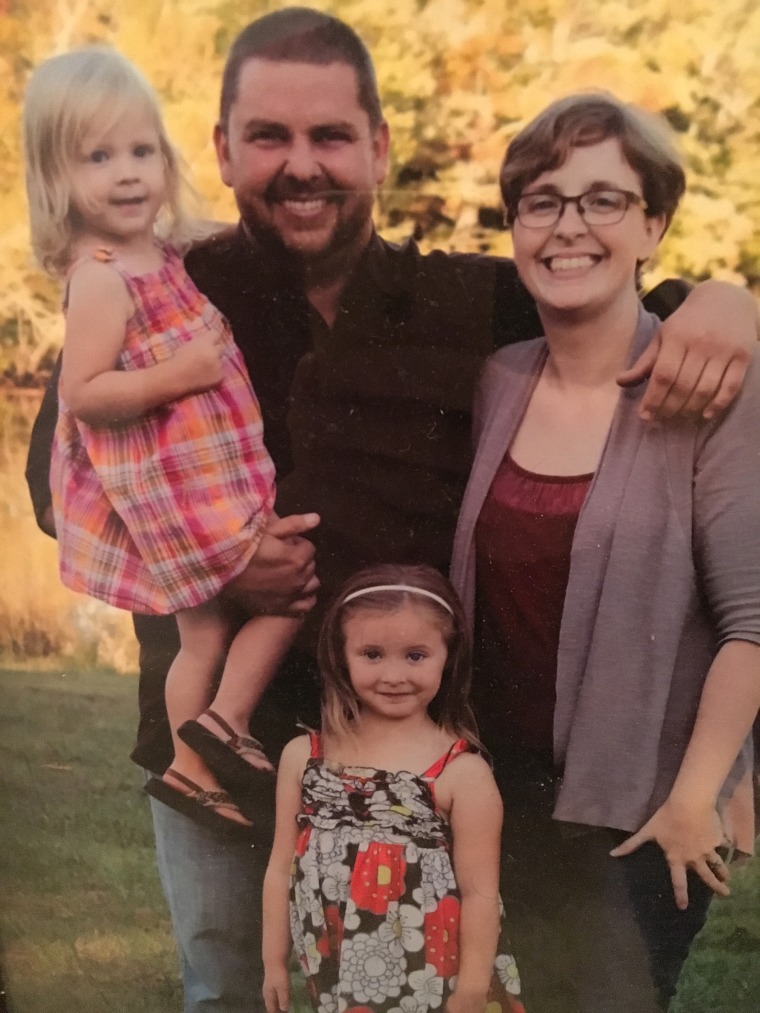 Loren told TODAY the reason she loves dancing: "It makes people happy." Indeed it has, to epic proportions.