Ryan Reynolds may have been People's Sexiest Man Alive in 2010, and star of one of 2016's biggest blockbusters with "Deadpool," but he's also proved to be a master of keeping things on the down-low when it comes to his private life.
Back in May 2015, he came on TODAY to tell the world that he and wife Blake Lively were calling their newborn girl James, but he's been pretty mum about their newest family addition. Hetold "Conan" earlier this monththat Lively had given birth in September to a little girl, but offered up no name.
Don't expect this policy to change any time soon.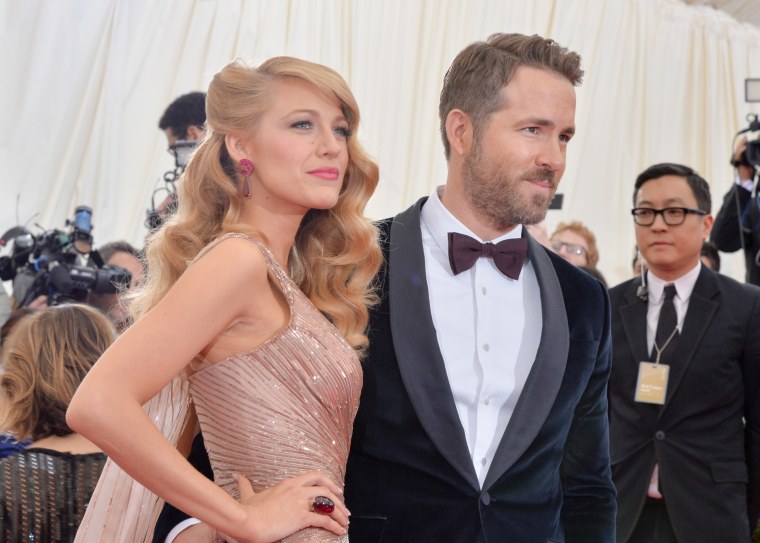 RELATED: Ryan Reynolds reveals new baby's gender on TV (but Blake forgives him)
"All that sort of stuff with kids and revealing — oh, you revealed the sex! — I didn't 'reveal' anything," he told TODAY this week. "I just don't feel the need to publish it. It's a normal feeling that most people might have."
Plus, it's not a decision he'd make unilaterally, either.
"The name stuff, I don't feel entitled to do that without my significant other sitting here and having some say in it," he added. "(My children) didn't really choose this profession or this life, and they can quickly get swept up in that world."
RELATED: Ryan Reynolds reveals his baby's name on TODAY
Not that he's precisely keeping it secret, either. We'll all know, someday — even if we have to wait for the little one to be old enough to have her own Facebook account.
"It all comes out in the wash, anyway," he said.
Follow Randee Dawn on Twitter.