Prince George will not be encouraged to have a best friend at his new school, but it has nothing to do with being royalty.
While that may sound like a harsh policy for a 4-year-old boy, it's more due to the spirit of inclusion at Thomas's Battersea School in London, according to a British talk show host who has friends with children who attend the school.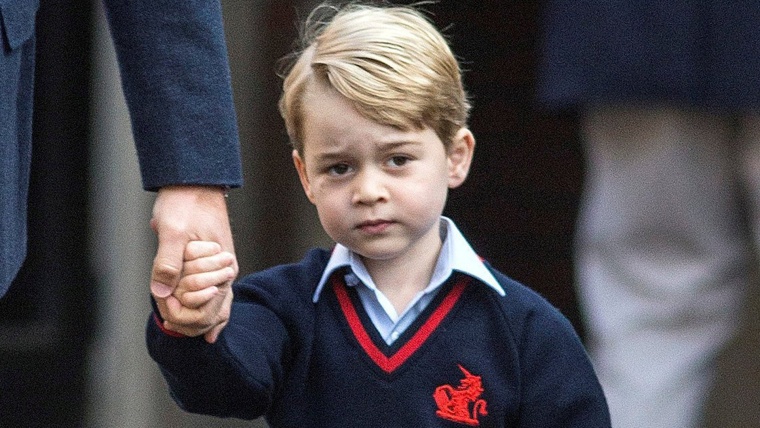 "There's a policy that if your child is having a party, unless every child in the class is invited, you don't give out the invites in class,'' host Jane Moore said on the British show "Loose Women" on Sept. 8.
"There are signs everywhere saying be kind, that's the ethos of the school. They don't encourage you to have best friends."
An apprehensive-looking George arrived for his first day of school at Thomas's Battersea on Sept. 7, meeting his new teachers and presumably sampling the fancy school menu.
He was accompanied by only his father, Prince William, because the Duchess of Cambridge was suffering from severe morning sickness due to her pregnancy with their third child.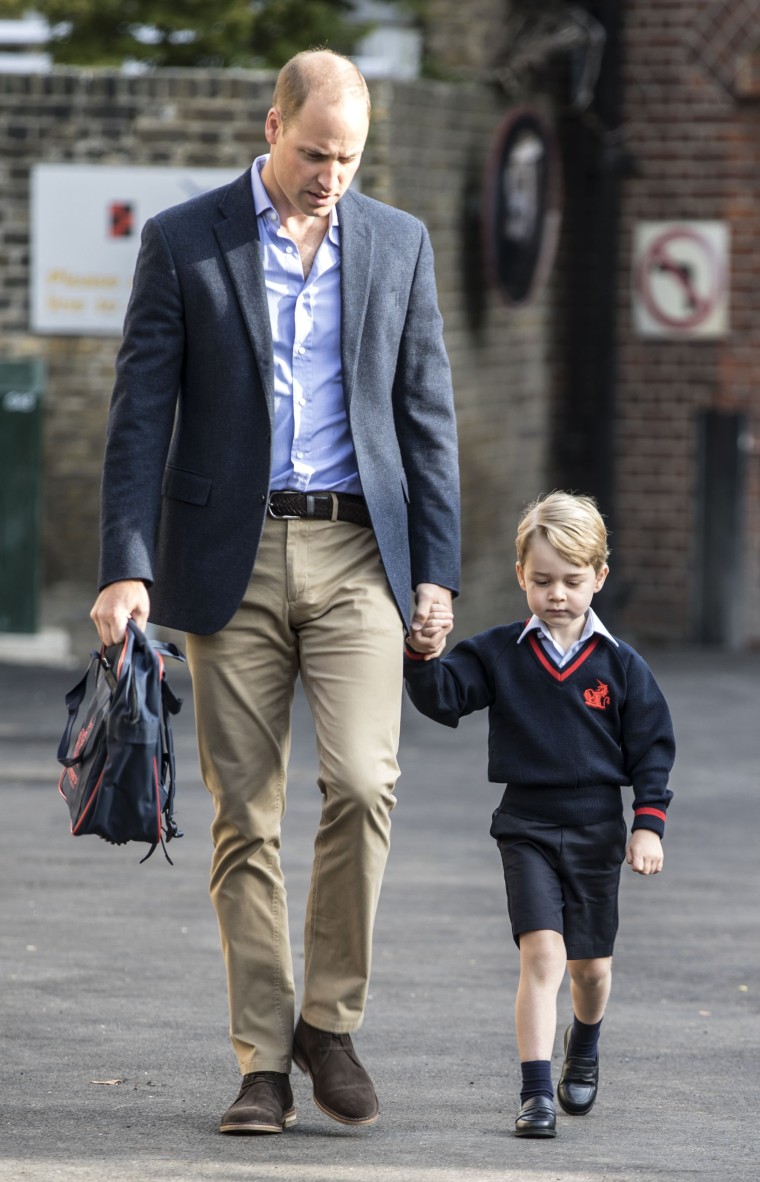 The school, which costs just under $24,000 a year, has class sizes of about 20 students.
"It's a really great little school actually for the reasons I think that it really focuses on kindness, it's a really big thing in that school and the pastoral care is amazing,'' Moore said. "It's a school that really expects parental involvement. The parents are very heavily involved in the school so (Will and Kate) will be as well."
Follow TODAY.com writer Scott Stump on Twitter.