One woman's powerful essay about her experiences with prenatal testing during pregnancy and fears about her baby's health is resonating with parents across the Internet, many who say her story sounds an awful lot like their own.
Prenatal testing is a hot topic lately. Many people have questioned the validity or necessity of such tests after getting frightening prognoses that turned out to be false.
In an essay for The Washington Post, "I got terrifying news that my baby was only 5-10 percent likely to be 'fine,'" Tanya Snyder explained how doctors suspected her baby had a chromosomal disorder like Down syndrome after her first-trimester screening "showed signs of a terrible problem."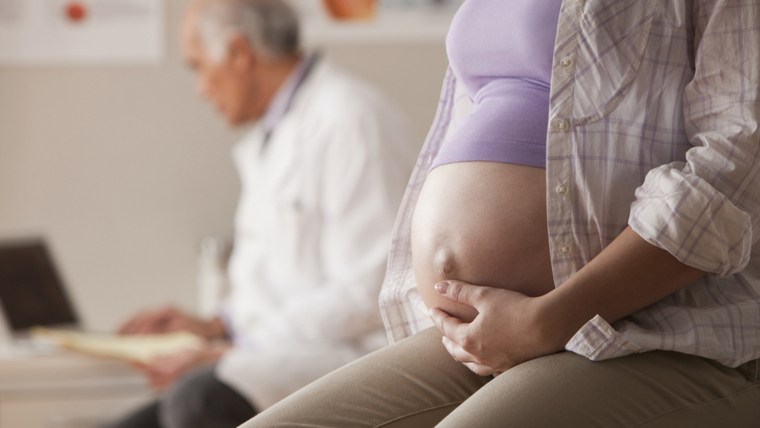 Imagining the worst, she waited two "anguishing" weeks for the results of another test, which came back negative for Down syndrome, as well as the chromosomal conditions Trisomy 13, Trisomy 18 and Turner's syndrome.
But then, she wrote, "We still had to wrestle with the issue of a cardiac problem." Enter another scan.
RELATED: New prenatal test gives parents more information with less risk
Eventually, Snyder gave birth to a healthy baby boy.
"This story about good prenatal care is, at its root, a story about a misleading test result," she wrote. "Are these tests worth doing? Should I blame the doctor for putting me through all that heartache and worry for nothing?"
Snyder said her "good prenatal care" meant her doctor made her feel like she was involved in her baby's future and kept her informed, even once inviting her to read medical literature so they could learn together.
But, she acknowledged, many moms aren't so lucky.
RELATED: Yes, vagina speakers are a thing; no, your unborn baby doesn't need them
About a year ago, NBC News reported that the high failure rate of prenatal tests is triggering abortions, some possibly due to false tests results.
A few women who commented on Snyder's story said doctors had brought up the possibility of abortion while they were pregnant.
"The doctors scared us to death and talked about options," one commenter wrote, explaining she later gave birth to a healthy baby. "Our baby is a blessing no matter what but it is hard to cross over from the idea of a 'perfect' newborn to one who might have challenges."
Another woman said she too had a healthy baby after a red flag.
Of course, not all moms are so lucky. Many parents are now sharing Snyder's essay on social media, further fueling the conversation about prenatal testing and abortion.
Many said they were glad that Synder's story ends with a healthy baby boy.
"Good for you and your family, a very happy ending," one person wrote.