/ Source: TODAY Contributor
Emma Lou Harris describes herself as a life-long people pleaser. The blogger from Limerick, Ireland, told TODAY Parents that she grew up fighting severe anxiety, and she found she "simply couldn't say no to people," afraid they might dislike or judge her if she did.
Her inability to say no sometimes led her to trouble or dangerous situations, said Harris, and decisions she later regretted.
Now that she is mom to daughter Frankie, 3, and son Jax, 2, that fear of saying no extended into her parenting, and Harris recently decided that had to end: she needed to "learn to love no" not just for her own sake, but for her children's. Harris wrote about the realization in a raw and emotional post on her Facebook page.
"I've always been a yes girl," Harris wrote. "Yes to everyone but myself... Always giving in, always saying yes when it wasn't deserved, and sometimes at times when it wasn't even requested. I always said yes."
But that has changed now. "I realize the kindest thing I can do for these children is to teach them to love 'no,'" she said. "Saying 'no' is not about denying them something, but it's gifting them with the reassurance that saying 'no' is OK. When I say 'no' to my child, it's not because I am a mean mother, it's because I am THE mother."
Harris told TODAY Parents that it was being a parent that led her to the realization that she had let herself avoid the word "no" too much. "Since I became a mother I have changed in ways I never thought I'd be capable of, and I'm learning so much about myself," she said.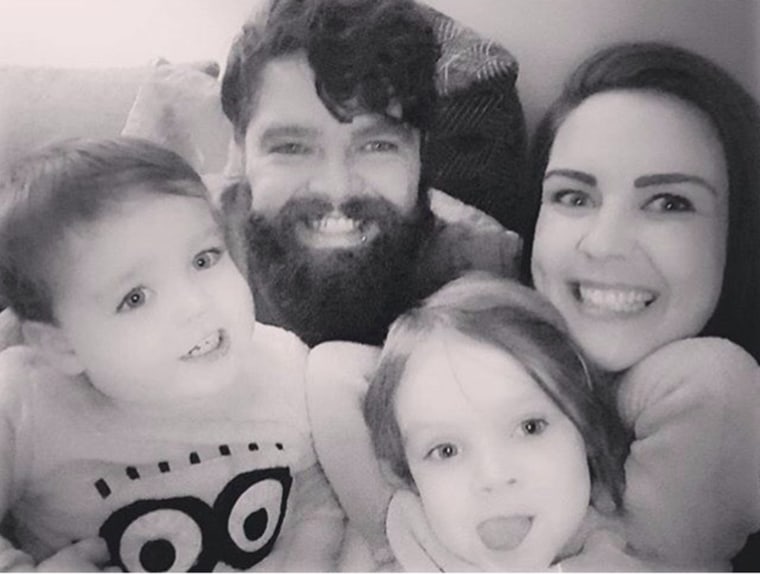 "I think back on some of the situations I allowed myself to be in, and I am overcome with absolute certainty that I cannot allow my own children to feel that it's normal to not be able to say 'no,' as I did."
Her post wasn't really about telling her children no to candy or to staying up late, but more about the things that "will matter one day... to the things that will protect them and protect other people's children too," Harris said.
Especially in this age of social media, Harris believes it is critical that Frankie and Jax learn how to stop situations before they get out of hand — something that happened to her when she was a teenager.
Never miss a parenting story from TODAY.com! Sign up for our newsletter here.
"Every 'mistake' someone makes these days could be broudcast to the entire world," she said. "They need to know when they make a decision and commit to doing it, they better be sure they are happy in that choice and are willing to accept consequences of it."
TODAY Tastemaker and child development expert Dr. Deborah Gilboa said that Harris's instinct is right on. "'No' is a clear way to teach our kids about boundaries and respect," she told TODAY Parents. "Respect for self and for others. If we fail to love our kids and ourselves enough to teach them these boundaries, the world will teach it to them with a whole lot less grace and compassion."
Harris said she also believes that it's especially important her son learns what "no" means. "He needs to know that no means no, and there are zero exceptions to that," she said. "I cannot raise a man who was allowed to do and have whatever he wanted, whenever he wanted, as a boy."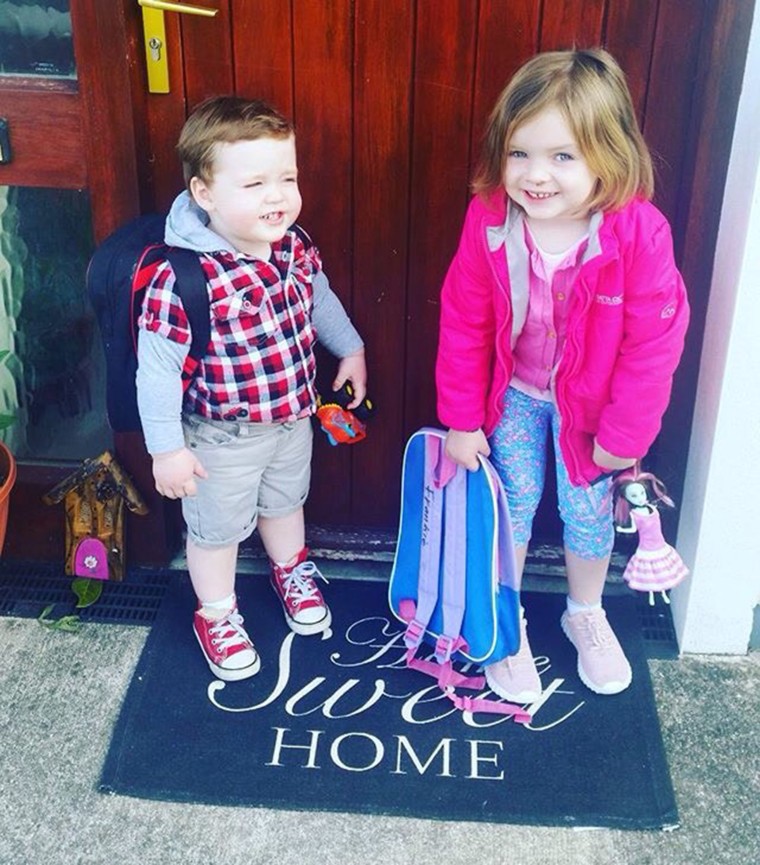 Though she said she still says yes more often than she says no, Harris said her new perspective has transformed her. "I personally feel a lot more assertive as a person and a lot more confident then I ever did. It's so empowering to finally be able to make decisions, because I'm confident enough to do so now and not only that but to stick to them too."
She hopes her children will enjoy the same benefits of learning to love and use the word "no." "I think we all are very much living in a world where people are saying 'yes' to children when the answer should be 'no,'" she said. "I have said no plenty of times now, and they have the usual meltdowns that children have, but they're very quickly copping on to the fact that when I mean it, I mean it."