/ Source: TODAY Contributor
Actress Kristen Bell has played a variety of roles, from the power-possessing Elle Bishop in the TV show "Heroes," to submissive stay-at-home mom Kiki in the film "Bad Moms." But in her day-to-day life, Bell plays the role of mom to two young daughters — Lincoln, 4, and Delta, 2.
As part of her work promoting Neutrogena, Bell talked with TODAY Parents about the ups and downs of motherhood — from her thoughts on the well-meaning parenting advice of strangers to her favorite ways to recharge after a stressful week balancing motherhood and filming. Share what makes YOU a great mom, and read more from other parents on our TODAY Parenting Team!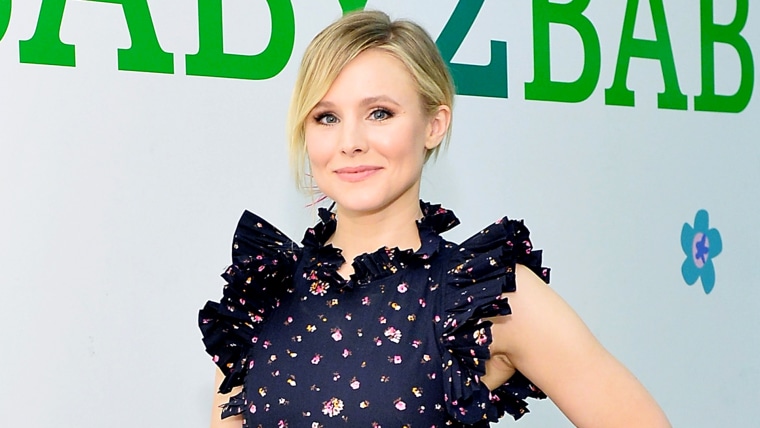 TODAY: Our TODAY Parenting Team challenge this month is about how, as mothers, we're so quick to brag about our cute kids and even more quick to talk about our mom fails, but we often don't talk about the great things we do as moms. What things do you think you do that make you a good mom?
BELL: I love this challenge! Well, I'm really good at taking advice because I believe that I should take any and all advice out there, and it is up to me to decide what's useful. So, for example, I look into Montessori teaching and Waldorf teaching, and the MUSE School that James Cameron started, and all of these different methods of learning — and I read "The Danish Way of Parenting" — and then I look at my kids and I see what can apply and be useful.
I am a parent that actually loves to hear advice from other mothers. I don't care if your filter is judgmental or altruistic — I still want to hear it because it may be valuable to me.
And I think another thing that I kind of created is to really try to make everything apply to their curiosity level. So, for instance, it's summer here and I have to apply sunscreen every morning. They used to hate it, but now, first of all I let them see me put it on because I think they give me a lot more respect when they're mimicking what I'm doing.
RELATED: Kristen Bell: Get vaccinated if you want to hold my kids
And then I say, "OK, let's go put yours on!" I let them squeeze it out of the tube. I let them rub it all over their bodies. I say, "You tell me when it's my turn," and I let them take one minute to play with the fun, gooey liquid and then I get to rub it into their bodies. And that gets rid of the inevitable six-minute fight we have about standing still and putting on sunscreen.
We do the same thing with teeth-brushing. It's about giving them some control over what I'm asking them to do, and it really has helped a ton.
TODAY: It takes a while for new moms to find their stride. You have a 4-year-old and a 2-year-old now — what is the biggest thing you've learned you need to be successful as a mom?
BELL: Sleep and some quiet morning time. For me, it's all about the preparation in the mornings. And my husband and I try to work it out where if one person is more overtired, we always give the opposite person a chance to sleep.
RELATED: Dax Shepard, Kristen Bell wage adorable war over La-Z-Boy living room location
So, if I'm working a lot, he'll say, "OK, the next two nights, why don't you wear earplugs and I'll wake up with them." And then he'll brew matcha or something in the morning so I can have a nice, quiet, 30-minute wake up that's later than they all have.
Sleeping is probably my most important and most needed thing to take care of myself.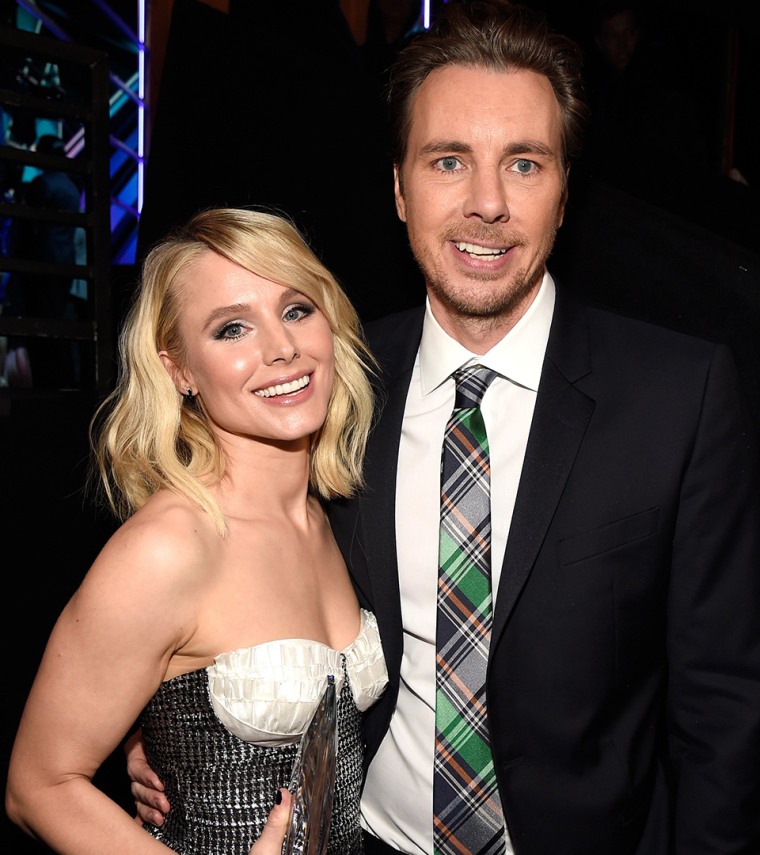 TODAY: You have talked a lot about depression and anxiety. Now that you're raising daughters, do you talk about these things so openly so that they will be able to communicate if they have the same feelings?
BELL: I stopped saying, "It's OK," to anything in their lives. My older daughter gets embarrassed a lot, and I don't say, "It's OK. It's OK." I simply sit next to her and I say, "Do you feel embarrassed?" And she'll say, "Yes." And I say, "I feel embarrassed, too, sometimes. Sometimes I trip and I feel embarrassed or I break a bowl and I feel embarrassed. I used to feel embarrassed a lot more as a kid, but as you become an adult, some of that stuff goes away.
So, I allow them to have their feelings — because I think saying, "It's OK," all the time doesn't do anyone any favors. It just makes them subconsciously think that they're not supposed to be having those feelings.
We tell them to have any feelings — even if it's a tantrum and they're screaming and crying. I say, "You know what? You are allowed to be sad right now. You are allowed to be angry — that's OK. But, you cannot be angry and sad in the middle of the living room while we're having dinner. You're welcome to go up to your bedroom and cry, but you're not allowed to ruin everybody else's evening because you're having a tantrum."
We let them have all of the emotions, but within reason and with respect for the world around them. That's kind of our go-to.
And, I do shatter a little bit when I think people don't like me — that is why my husband is such a good match for me — because his mantra is: It doesn't matter if anyone else likes you, what matters is if you like you.
He says that to our kids a lot, and it's incredibly helpful. It doesn't matter if someone else approves of you — do you approve of you? Do you approve of the way that you handled that?
Honestly, every time he says it, I take it to heart. It's a lesson for me just as much as it is for my kids.