New parents Jason and Brittany Kerr Aldean know the value of time spent with loved ones. So this duo couldn't be more grateful that their healthy baby boy arrived one week before his due date to spend some bonus days with family and friends.
Brittany, a makeup artist and lifestyle blogger, shared an Instagram post Friday with her country star husband and their newborn, Memphis Aldean Williams.
"Today was Memphis' due date, but thankfully he came a week early so we get more time with him," wrote the glowing mom. "You make life a trillion times better, little man!! We love you SO much."
Memphis arrived on Dec. 1, weighing 9 pounds, 5 ounces. His doting dad could not be happier for the birth of his first son.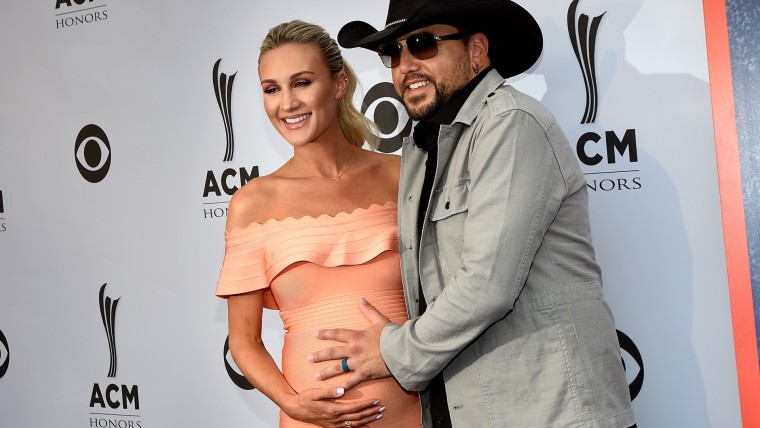 "So blessed today to see my little man come into the world," Aldean wrote in a birth announcement last week. "In a year that has been a rollercoaster ride, this is what it's all about. I can't wait to see what life has in store for this kid."
Any year would be busy for the singer and father of two young daughters from a previous marriage (Kendyl, 10, and Keeley, 14). But over the last few months in particular, Aldean faced personal and public hardship. Just a few weeks before Memphis' birth, Aldean was performing onstage at the Route 91 Harvest Festival in Las Vegas when a gunman opened fire, killing 58 people and injuring more than 500 others.
The Aldeans are now looking forward to a bright future with their first child together. The new mom and dad clearly seem to make every moment count with their new bundle of joy.