It was a pre-school teacher who first clued us in. My son, Zack, was 2 and she called us in for a conference. "I don't want to alarm you," she said, "but we've noticed that Zack has some trouble with his speech. Maybe you should get him evaluated." She gave us a phone number.
As a new mom, I had no idea what we were in for — that this was only the beginning of a journey. Over the next nine years my husband and I would see so many child development professionals that I'm not sure I could even count (let alone name) them anymore. As I look back now, it was a blur of pediatricians, speech therapists, occupational therapists, physical therapists, nutritionists, psychologists, neuropsychologists, behavioral psychologists, you name it. Some were terrific. Some were terrible. Many helped us. Some did more harm than good. I won't name names. Though it is tempting …
Zack is an amazing kid. He is smart, talented, funny and kind. But he needed some support to be his very best. And we have always been determined to give him everything he needs to succeed.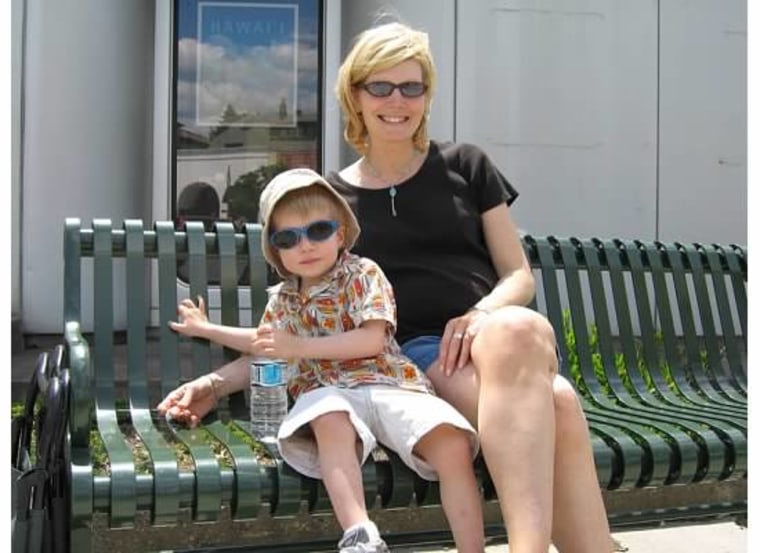 That first phone number the pre-school teacher gave us led us to our local public school district. I enrolled my son in pre-school services that are actually offered by the state of New York. We were lucky. Within a couple of years, the speech therapist we were seeing said she thought she might be noticing some sensory issues and deficiencies in motor skills. I called the school district and set up a meeting. That led to the first occupational therapist. Years later, an OT noticed something else … which led to more testing and more referrals and more doctors and more specialists.

I'm sure many of you parents can relate. This is what being a parent is all about right? It doesn't matter what the issue is. Our kids need us. They need us to be their champion.
The day my daughter got off the school bus in tears because some kid made fun of her two-sizes-too-big Spider-Man backpack, it was quite clear to me what I needed to do. I called the school and calmly talked it through with her teacher. The school had a bullying policy so the principal got involved. Within hours, the situation was cleared up. But it never would have been if I hadn't called.
Look I'm not saying we're perfect at this. No one is. I've made tons of mistakes when it comes to parenting. But for what it's worth, let me offer up some of the lessons we've learned about advocating for your kids.
First off, no one does any of this for you. A parent or guardian is usually the best advocate a child has. And it's OK at times to be a pest. Ask questions, make phone calls. Don't take "I don't know" for an answer. I am a reporter. I'm trained to ask a lot of questions. (This can be really annoying during movies if you ask my brother). So this wasn't a huge problem for me. But there were times when I grew frustrated and just wanted to lie down and cry. Heck I did cry. But I've learned that persistence usually works.
Take notes and keep EVERYTHING. I can't tell you how many times I've gone back to the "Zack" file in our filing cabinet (old school, I know) and pulled everything out and made copies for the next form or the next doctor. I like having the paperwork. You never know when you're going to need the name of that first speech therapist again!
Talk to your friends. This may sound like a "duh" but actually it can be kind of hard. There were times when we were going through tough moments and I didn't really want to tell the world about it. But I was able to pick a few trusted friends who not only helped me keep my sanity, but they had connections and advice. Some of the best service providers we found were through friends of friends of friends.
Put your faith in teachers and people you can trust. With Zack and Abby, it was often a teacher or other observer who could see most clearly what was really going on. Sometimes we parents are too close to it.
Don't worry if you can't do it all in person. I work in a crazy job with crazy hours. I can't always make the PTA meetings. OK — I almost never make the PTA meetings. But I can arrange an 8 p.m. phone call or a 7:15 a.m. meeting with Zack's teacher.
And the corollary to that last one … Don't go overboard. Being an advocate is one thing. Being a helicopter parent is quite another. It's sometimes tough to hold back and let your kid fall down or make his own choices. As Zack gets older, that's happening more and more. We don't always have to advocate for him now that he can advocate for himself.
I think one of the biggest compliments we ever received was when Zack started at a new school. We had done an exhaustive search and shared a lot of information from that Zack file. And somewhere along the line someone said, "Wow, Zack is lucky to have such dedicated parents."
This story first appeared on ParentToolkit.com