In response to the recent comments by PepsiCo CEO Indra Nooyi, a mom of two daughters, TODAY producer Tammy Fine, who worked with Matt Lauer on his recent interview with Mary Barra, wrote this letter. In the interview, Lauer referred to Barra's being a parent and CEO, asking her, "Given the pressures of this job at General Motors, can you do both well?" The question kicked up lots of controversy. Read on as Fine explains what prompted it.  
I produced Matt Lauer's interview with GM CEO Mary Barra on June 26 and we prepared for this interview like we have for hundreds of others — we passed notes, questions, articles back and forth. There were revisions and more revisions, but the questions that didn't change were the ones that now seem to be drawing so much attention — the ones that pertain to being a woman, a mom and a CEO.
Watch: Matt Lauer interviews Mary Barra
It struck a nerve. Here's a little background: I am a mom, I am a woman and I, too, have a job that requires long hours and travel. Recently, my fourth-grade children (I have twin girls) had their school Colonial Day, which involved parent volunteers. There are 75 children in the grade and you know how many dads volunteered? None. Every volunteer was a mother, some working moms, some stay-at-home moms. And like it or not, you bet the kids whose moms weren't there went home and asked, "Why not?"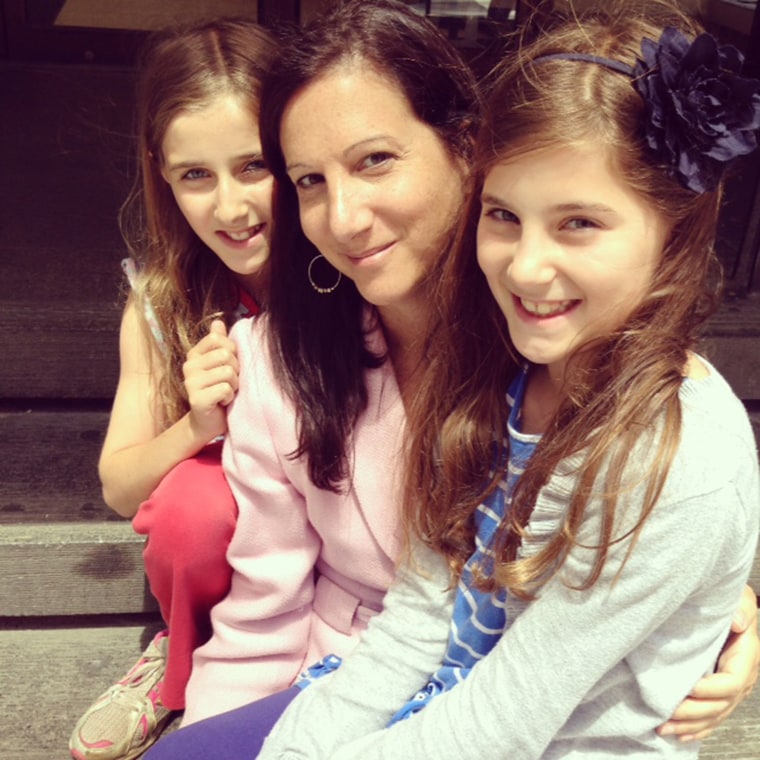 Was it a knife in the heart for the working mothers trying to balance both constituencies? I say yes. Look. I work for a man who adores his children, and Matt had to travel on the day his eldest son was hitting the major milestone of 13. We can agree that we might not like that this is the world we live in, where parents are faced with these choices everyday, but the Mary Barra question came from the fact that she herself said in print that she felt badly for missing her son's junior prom. In reading that, I couldn't help but think of the school concerts, or field trips I missed for work. There is no question that each of those times was a tough day.
I am not a CEO. The pressures that Mary Barra — and Indra Nooyi — face are not what I face, but the job of mom or dad is the great equalizer. Our children don't care how important we are at work; they care how important we are in their lives. So when Neera Tanden, of the Center for American Progress, says "it's a terrible message to young women," I disagree. 
I am of a generation of women who were told we could do both — and so I did. I received two masters from Ivy League institutions; I worked on Capitol Hill early in my career and for the last 20 years at NBC. I am here to say, man or woman, mom or dad, you can't do it all — and young people should know this. You can do it in different stages, but for anyone who thinks you can have it all, I'd like to talk to their bosses and children — something has to give. So did I expect Mary Barra to answer in a way that said, "No, this sucks?" I did not. But I did and still do believe the question needed to be asked.