Max Schireson could have left his job without a detailed explanation. Instead, the outgoing CEO of software company MongoDB decided to use his story to help advance the cause of engaged fathers.
As the company announced Tuesday that Schireson would step down as CEO and take on the role of vice chairman, he published an explanatory post on his personal blog entitled, "Why I am leaving the best job I ever had."

The short answer: Schireson, 44, truly wants to spend more time with his wife and three kids in Palo Alto, Calif. The switch to a less hectic role with MongoDB should allow him to do that.
Read more about dads at TODAY Parents
"I hope that me telling this story in my position will help others feel more comfortable in making similar choices," Schireson told TODAY.com. "And help people in senior leadership roles be more public about it."
His decision, and his blog post, has a lot of parents talking. 
"Men suffer the same guilt and the same stress but I don't know that people ask us about it," TODAY's Al Roker said. "As a guy you're expected to kind of suck it up but it's very tough." Roker said that with luck and careful planning he's only had to miss one of his children's birthdays for work. Of course, he said, "I feel horrible" about it. "And they remind you!"
Schireson wrote in his post that it didn't make sense to him that only women in CEO positions might be asked about work-family balance, as GM's Mary Barra was asked by TODAY's Matt Lauer earlier this summer. He wondered: Why does no one ask men about that?
Read: Why Matt Lauer asked CEO Mary Barra about being a mom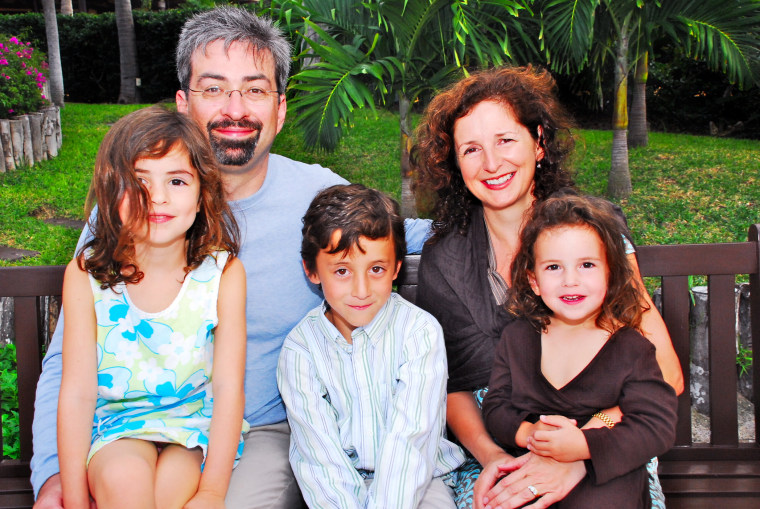 Schireson also wondered why his wife, Stanford School of Medicine professor and researcher Deirdre Lyell, often would be asked how she balances the responsibilities of work and family life, but no one asked him the same questions.
It was especially confounding, because Schireson experienced the internal conflict acutely when his job forced him to be thousands of miles away from his children for days on end.
"Overall, I think that expectations of fathers are pathetically low," he said. "If I spend an evening with my kids, they say, 'Oh, you're babysitting tonight.' … If I'm able to make it three hours without them starving to death, I'm supposed to deserve a medal. It's doesn't make sense."
Schireson wrote that he grew tired of missing important life events with Jacob, 14; Isabel, 12; and Olivia, 9. It stung when he couldn't be there when the family puppy was struck by a car, or when Jacob needed emergency surgery.
He was there when he could be. He reveled in the occasional chance to watch Jacob coach Olivia's baseball team. He enjoyed every minute of a rare opportunity to cook lasagna with Isabel this past weekend.
Now, he'll have time for more.
"I think what I look forward to most is just being more engaged in the day to day of it," he said. "Having more time with the kids, whether making dinner or talking to them or helping with homework."
Another benefit Schireson anticipates is feeling less distracted by work when he is home, which he believes will help him be a better dad.
"It's not just being there more," he said. "It's also being more 'there.'"
Schireson said his decision to leave his CEO role – and the 300,000-mile annual travel schedule – was influenced heavily by his desire to be a more involved life partner with his wife.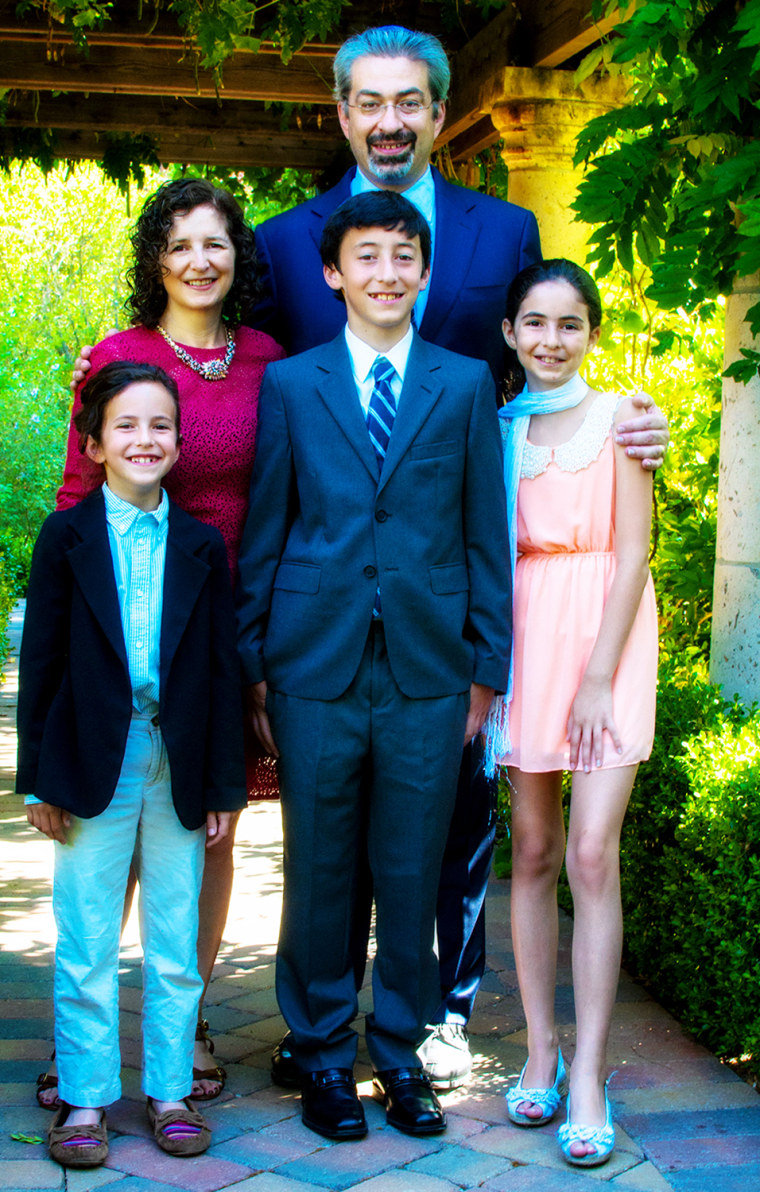 "I think she is an incredible woman and incredibly supportive," he said. "She was carrying 70 to 80 percent of the load [at home]. I felt no pressure from her, but I felt the pressure on her. So she was happy with the decision as soon as she saw that I was really feeling good about it."
One concern Schireson wrote about was the potential loss of "tens of millions of dollars" in future earnings. He believes fears about falling behind in the climb up the corporate ladder is one reason more men don't prioritize family life ahead of professional life.
"Right now, I choose to spend more time with my family and am confident that I can continue to have a meaningful and rewarding work life while doing so," he wrote in his blog post.
Besides, Schireson said, any future job is strictly theoretical. Better, then, to focus on the here-and-now reality of fatherhood.
"I think money is not the ultimate measurement," Schireson said. "Once you get past a certain level, and I'm fortunate to have done that, I think more time with my family will make me happier than more money."
Carter Gaddis is a writer and journalist whose work has appeared in the Tampa Tribune, Parenting Magazine, and other publications. He lives with his wife and two sons near Tampa, Florida, and writes about fatherhood at DadScribe.com. Find him on Twitter, Facebook, Pinterest and Instagram.