/ Source: TODAY staff and wire
Rose Rock definitely knows a thing or two about parenting. The mother of comedian Chris Rock says that one key to keeping kids in line is to declare: "I'm the boss. I'm not your friend."
All hail Mama Rock. Although she's done raising her 10 kids and caring for 17 foster children, this mom has never stopped giving advice.
And she spreads her lessons far and wide through her radio show, "The Mom Show," and in her new book "Mama Rock's Rules: Ten Lessons for Raising a Household of Successful Children."
"People kept asking me over and over, 'How did you raise that many children?' " Mama Rock said in a phone interview with TODAYshow.com. "Or they tell me, 'I listened when you talked to your kids about the work ethic.' "
In fact, this feedback was one of the main reasons she wrote the book.So did Mama Rock always know her son would become a household name?
"I knew Chris would be famous," she says. "I just thought it would be because of his writing. Inside him he has a book, maybe even a Pulitzer."
And her feelings of adulation don't apply just to Chris; they apply to all her children.
"I raised them to be great. Great doesn't mean to be movie stars or artists. Great means to be wonderful people." It's clear why Mama Rock made a career out of being an educator. She is constantly teaching, supporting and helping others.
What started out as a teaching job to help her parents and get her out of Jim Crow South Carolina eventually became her true calling. For 17 years she taught and operated a preschool and day care center, first in New York and then back in South Carolina.
"Being a teacher was what I was supposed to do," she says.
Many of Mama Rock's personal experiences shaped the dynamics of her classroom as well as her teaching style.
"I grew up in a time where teachers weren't really taught to care about kids. Back then black kids were favored if you were light-skinned, had long hair and dressed well. I had the light skin and the long hair, but not the clothes.
"When I became a teacher I said I was going to like all the dirty children. Every day I made sure to always have a shopping bag with soap and extra clothes so I could catch that kid at the door."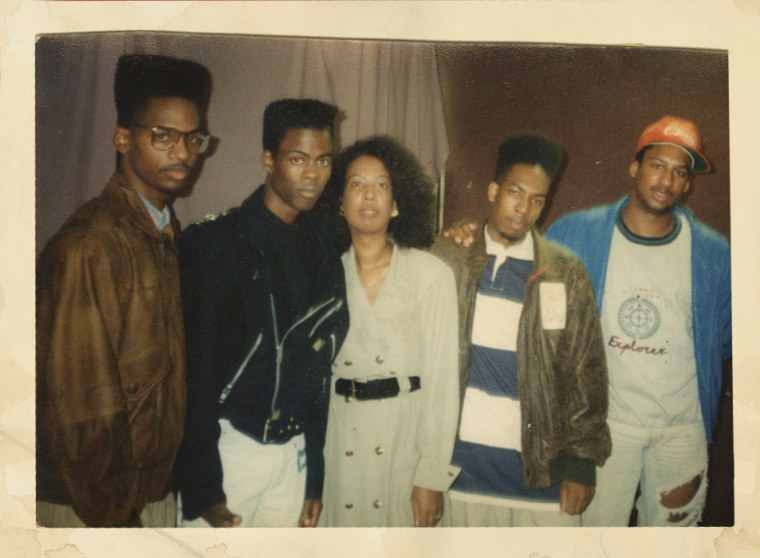 Rose Rock has a gift — the ability to look beyond the surface of a child to see their true potential. When she saw the dirty kids in her classroom, she did not blame their parents or turn them away. Instead, she helped them. She's still helping, as the founder of Rock This 619, a nonprofit youth empowerment organization. (The name comes from the home where she raised her children, 619 Decatur Street in the Bedford-Stuyvesant section of Brooklyn, also home to the fictionalized Rock family in the Chris Rock-produced CW sitcom '"Everybody Hates Chris.")Even though her teaching career has ended and all her kids have grown up and moved out, the joy of being a mother has never faded for Rose Rock.
"If I could turn back the clock, I would be back at 619 Decatur Street, cooking in the kitchen while the kids sit at the table doing their homework. That was the best time of my life."