Wit and charm seems to run in the Clooney family!
We kind of already knew that based on years of watching George Clooney on and off camera. But it turns out his 83-year-old father is also quite the silver-tongued devil. And he's pretty funny, too!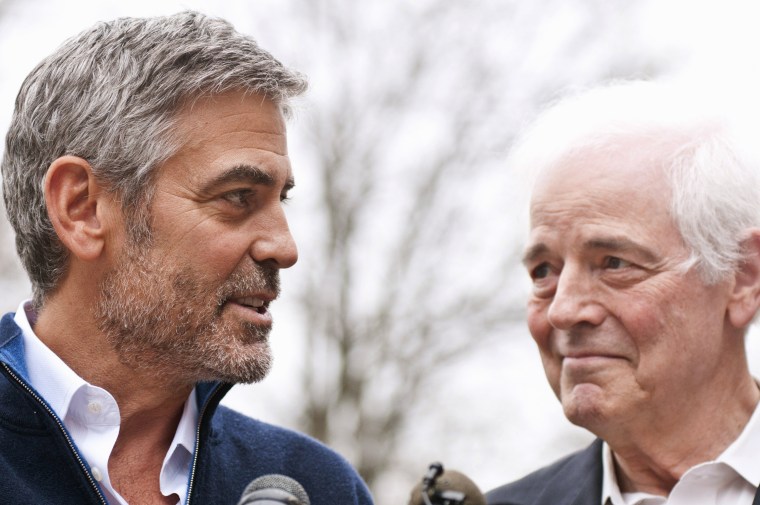 Nick Clooney recently spoke to Fox 19 about the birth of his newest grandchildren, Alexander and Ella, who were born to Amal and George on Tuesday.
He referred to Amal as a "Super Woman" and "amazing," and noted that Amal is definitely a step up in class for his son.
"By golly, when we met Amal, we got that figured out in a hurry," he said. "Just as I [did], George married up."
The proud grandpa met his new grandkids via Skype on Tuesday. Nick said that both twins have dark hair and resemble their father, noting that his wife Nina "swears they have George's nose. I don't know what that means."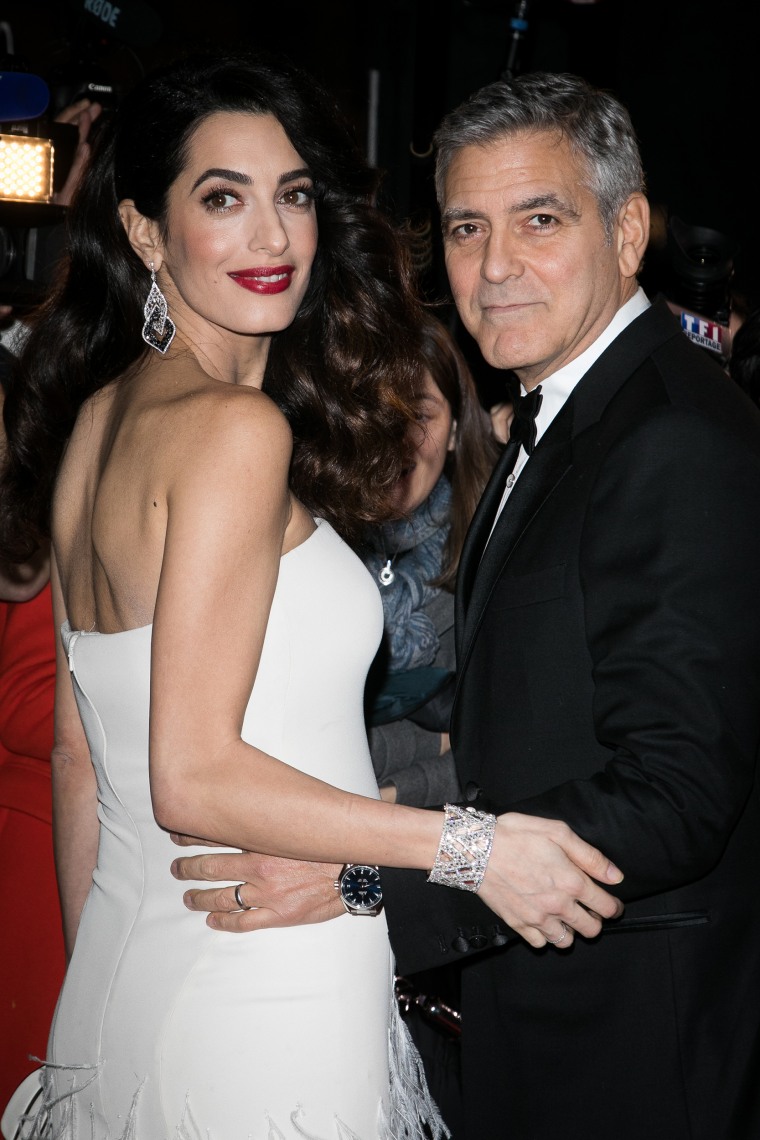 Nick, a former journalist who once ran for Congress, has two other grandchildren from his daughter Ada. They are 26 and 22.
His son had always said he'd never have children, but clearly that bachelor life is long gone. After the birth, Nick said, "George, well, his eyes were glazed so I'm not sure that he was sober. We'll figure that out."
George's publicist had noted post-birth, "George is sedated and should recover in a few days."
This sounds like a delightful gang to be hanging out with! And pretty soon Nick will get to meet his latest batch of grandkids — but not right away.
"They have enough on their plate to have some visiting grandparents coming in to London," said Nick. "We'll leave [the visit] entirely up to them."
Follow Randee Dawn on Twitter.