/ Source: TODAY Contributor
As the media focuses on the Iowa caucuses, Penn and Kim Holderness are figuring out how to answer their kids' questions about the 2016 presidential candidates.
Their latest video is a musical introduction to Donald Trump and Hillary Clinton — prompted, says Kim Holderness, by the questions they were fielding from kids Lola and Penn Charles about what the election, and the people involved with it, are all about.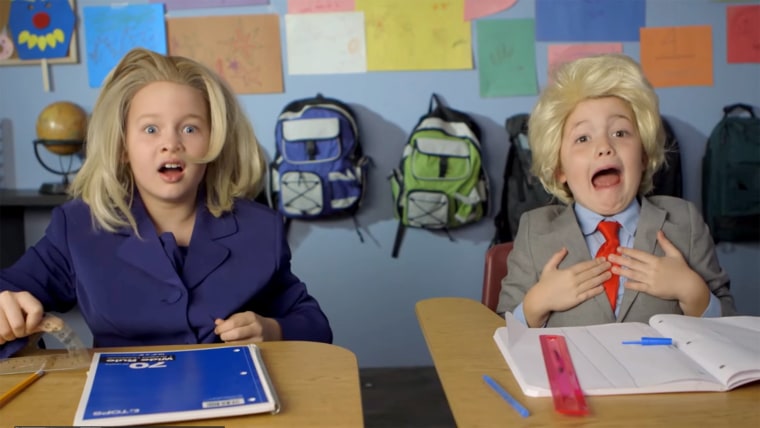 "Penn and I loved the old show 'Schoolhouse Rock' as kids," Kim told TODAY Parents. "When our kids started asking us about the candidates, our first instinct was to change the subject. We know that's not ideal, and we figured if we were getting these questions, other parents must be, too."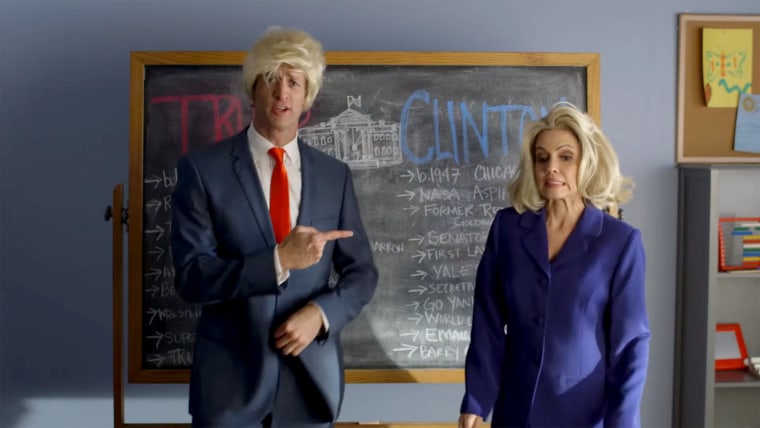 Straying from their usual musical parodies, the Holdernesses are starting a new video series that will teach kids about current and historical events, math facts and more.
To kick off the series, Penn and Kim have dressed as Trump and Clinton, rapping facts about each candidate. After addressing everything from the Benghazi hearings to Trump's talk of "building walls," the disheveled parents ask Lola and Penn Charles whether they have any other questions.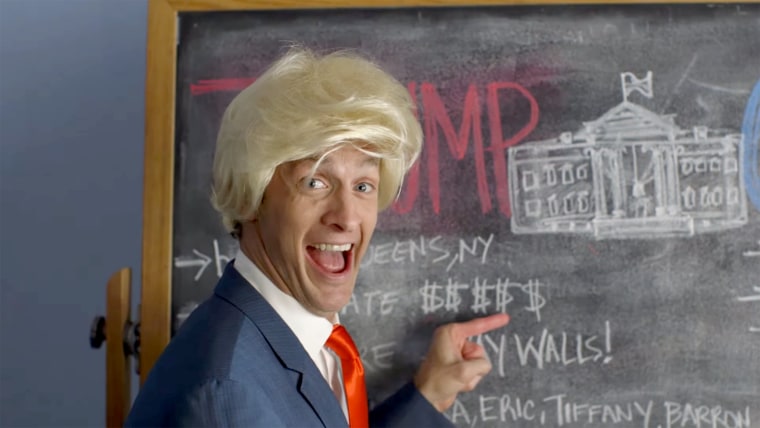 "What's a Bernie Sanders?" asks Penn Charles, leaving plenty of room open for another installment in the series.