New mom Whitney Port is opening up about the challenges of breastfeeding.
The former star of "The Hills" shows her vulnerable side in a video she recently posted to her YouTube channel, in which she tearfully explains that breastfeeding her infant son, Sonny, has not been the joyful bonding experience she expected.
"I'm not obsessed with breastfeeding. There. I said it. Don't get me wrong, I LOVE the fact that my baby is getting all the amazing nutrients from my milk and that I am literally giving him life, but it has been quite the challenge. A challenge I didn't feel prepared for at all," Port wrote in the description of the video, which has been viewed more than 150,000 times.
Port, who along with husband Tim Rosenman welcomed Sonny in late July, admits in the video that, while she always wanted to breastfeed, she hasn't enjoyed the experience very much. In fact, she likens the pain to someone "slicing my nipples with glass."
"I totally went into this whole thing with the intention of breastfeeding," the 32-year-old fashion designer tells her viewers. "I really wanted to breastfeed and I had heard that it doesn't come so easy to a lot of people. I was willing to try and still am willing to try."
Port explains that her son initially latched on well in his first few days of life, but that success was fleeting.
"After about 24 to 48 hours of doing it, I just started to get so incredibly painful, and we came home and I just like hit a breaking point and said, 'I can't do this,'" she says.
Port says she's tried several things — including using a lactation consultant and pumping — to remedy her breastfeeding issues. Her son even underwent a minor procedure to correct a "tongue tied" problem. Still, the breastfeeding pain persisted, and Port breaks down while discussing the experience.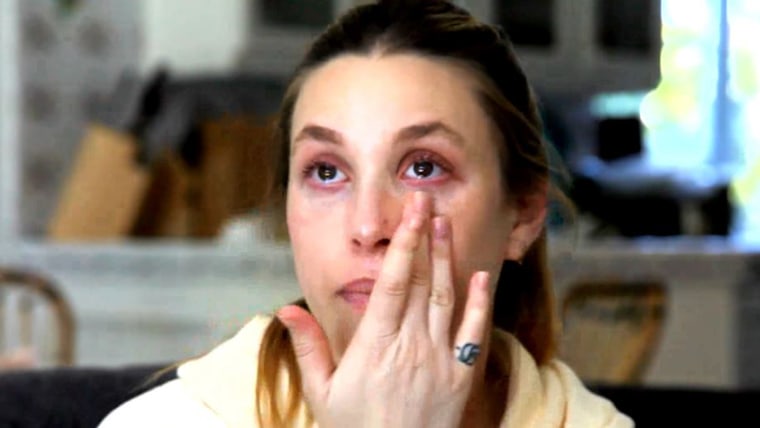 "I think I'm just tired and I obviously want to breastfeed," she says through tears. "I guess because that's what people say is the best bonding experience.
"I feel like because of how painful it was or has been I have sort of demonized breastfeeding in my head," she says later in the video. "The thought of doing it is dreadful almost."
She also explains that she has felt pressure to breastfeed from those around her.
"I've been getting pressure from more older people that want me to try it, continue to try it," Port says. "... I just feel like a lot of people are going to tell me to continue to have patience and try to do it. ... I just don't know if it's something that's going to get better or not, and that's why I feel anxious about it. Like, how much longer do I continue to try it before I just give up and pump and give him the bottle and be OK with it?"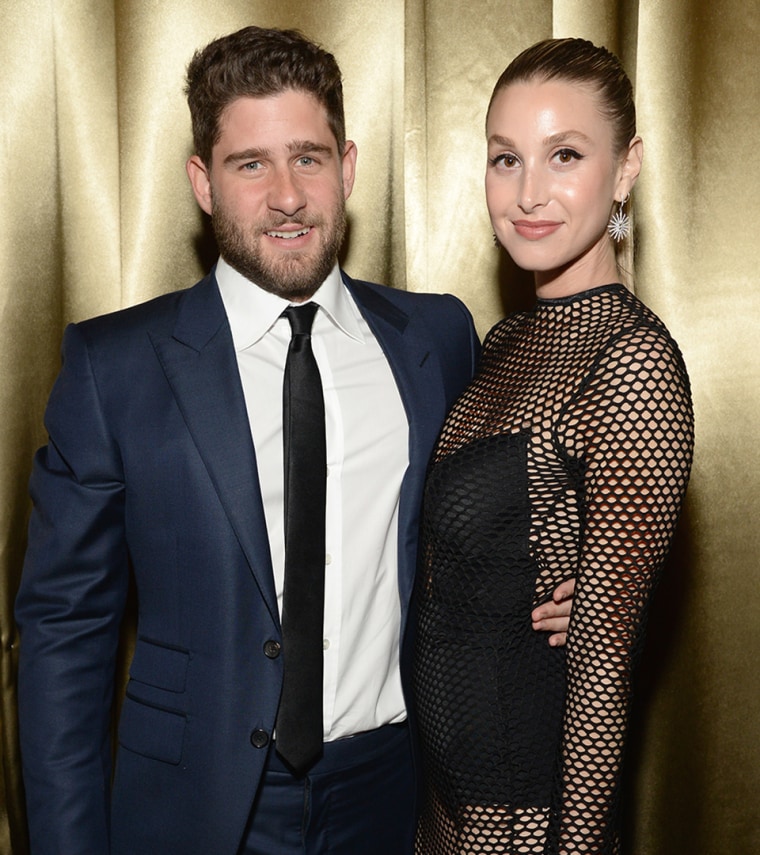 The reality star says she was aware of the pressure that society puts on new moms to breastfeed, but she didn't realize how intense the pressure can be until she became a mother herself.
"I never thought I would let (the pressure) get to me," she says. "I think I'm a pretty strong person and I go with my gut and I don't really compare myself to other people or what other people are doing. Now I'm doing exactly that."
Port has received a lot of support from her 34,000 YouTube channel subscribers, many of whom relayed their own similar breastfeeding challenges in the video's comment section.
"The biggest piece of advice I have for you is to not stress over it," one person wrote. "Stress will only worsen the situation. Do what you can and if what you can do is formula — that's totally OK. Each baby is different, each mama is different."
"I wish I could like this a billion times!" another person wrote in the comment section. "Everyone said breastfeeding comes natural but it didn't for me. I remember my 2nd night in the hospital just staying up all night crying bc I couldn't get my baby to latch. I felt like a failure, like I was doing something wrong."
Port says that many of her friends have been supportive of her as well.
"A lot of the new moms and my friends have said not to put so much pressure on myself," she says. "They pumped or switched off and there's absolutely nothing wrong with that."