We've heard of good genes, but this is just ridiculous.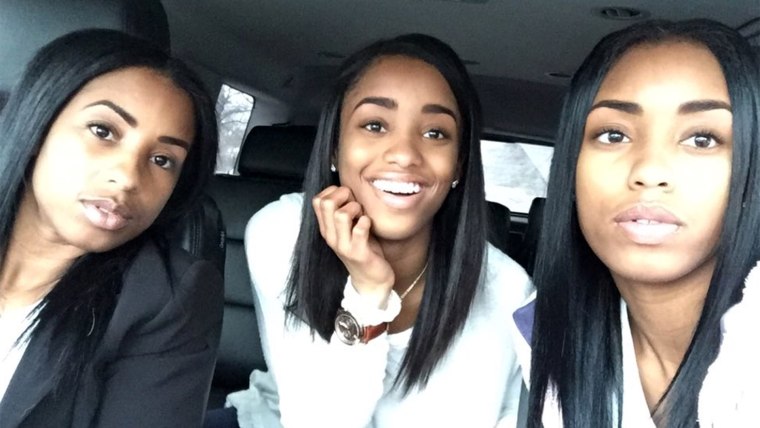 When Kaylan Mahomes tweeted a casual car selfie, with the caption, "Mom, twin, and me," the Internet said, "Aww. But wait. Which one is the mom?"
RELATED: Young mom versus old mom: Which is really better?
"No, seriously, which one is the mom?"
It was a question heard 'round the world. Since the photo was posted Jan. 28, it has been re-tweeted more than 20,000 times and covered by major news outlets far beyond the family's Indianapolis home.
The family welcomed Internet fame with open arms, creating an Instagram account (@momtwinandme) to keep the guessing game going. TODAY reached out for comment but didn't hear back.
The New York Daily News confirmed that the mom is on the far left. "I am the one in the black blazer on the left," said mom Tina Brown, 35, told the newspaper. "We didn't really expect a random picture from when I was picking up the girls from school would lead to all this."
The trio also appeared in a TV interview on HLN Friday, revealing the answer. In it, the 35-year-old mom of the 16-year-old twins reveals the her secrets to looking young: "I try to drink a lot of water; I try to stay stress-free."