I'm on the leading edge of a demographic. Or maybe I'm just flattering myself. But my years ahead look as if they will be ruled by hormones, as I start experiencing what has been generously termed "peri-menopause" symptoms and my daughter heads toward middle school, menstruation and pre-teen mania.
Yes, I am one of those women who put off thinking about having kids until my late 30's and didn't actually give birth until age 41. With the age of first-time mothers creeping steadily higher in America, the combo of middle school and menopause is going to be the new reality for many of us.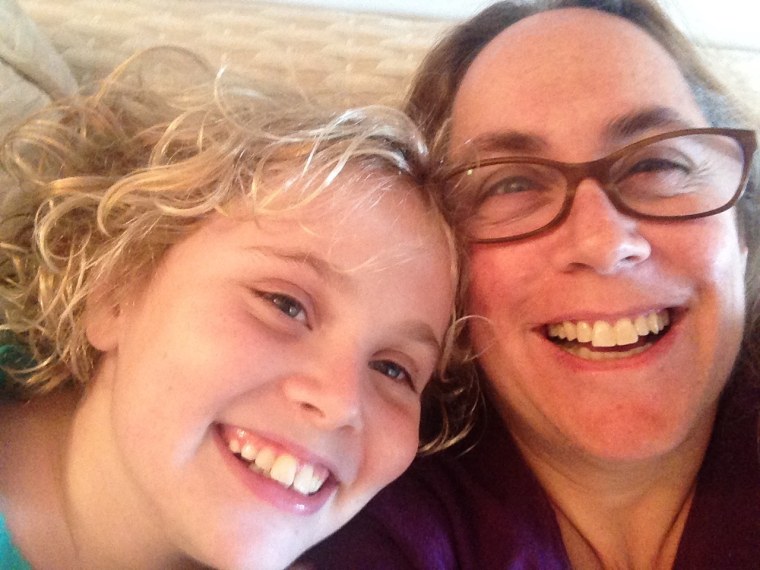 As I wrestle with the monthly pu-pu platter of symptoms, some of which are new to me at my advanced age (I was never really a sufferer of PMS... until I was, at age 49), I sometimes feel like I'm 12 again. Adding to that feeling, my favorite, zits. Something my daughter can look forward to on her peaches and cream skin. And let me tell you honey, they come back!
So my almost-10-year-old is not quite grappling with the same issues... but she is curious about them. (And has been known to bounce between tears and laughter, yelling and giggling, at whiplash speed.) We've had the first in what I imagine will be a series of discussions about getting her period: What will it feel like, what should she do if she gets it in school for the first time.
Her favorite part was when I told her about how my mom embarrassed me when I first got my period oh so many years ago. My mom told her mom, who then called me to marvel at how I was becoming a "woman." Whatever that meant to my 12-year-old brain, I knew I didn't really want to talk to Nana about it at that moment! But I was polite, hung up the phone and then said, "Mooooooooommmmm, how could you?"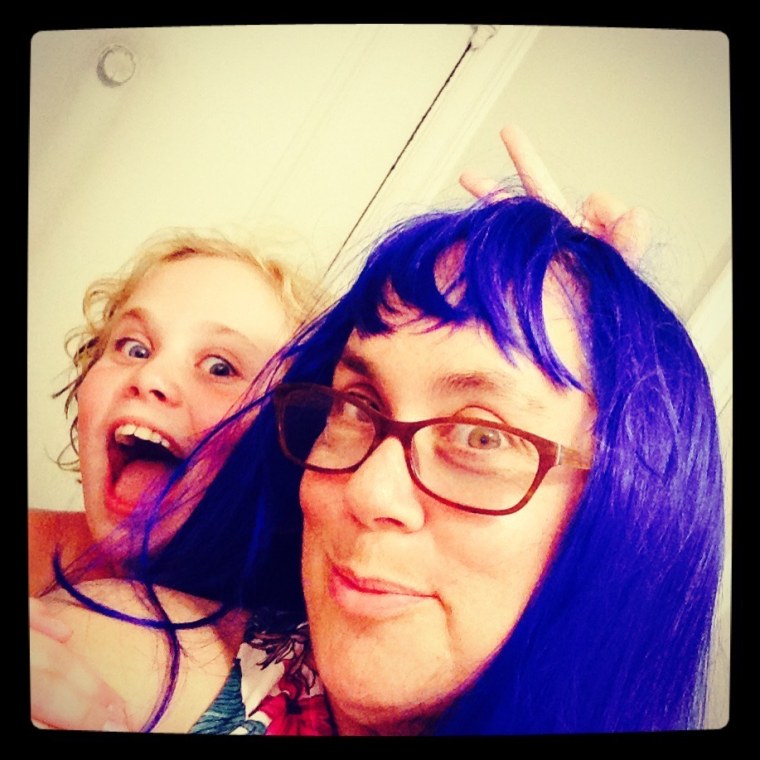 I warned my little girl that one day it would be her turn, and I would do the exact same thing… walk her through her first time, help her deal with the feelings and the bunched up underwear when the sticky part of the pad isn't quite in the right place and then... call my mom and tell her the news. I already got the eye-roll and will be braced for the "Moooooommmmmm." But that's just how it works, dear. It's the circle… the circle of life. (Are you singing that song from "The Lion King" now? I am. Sorry.)
I worry a little that we will be a household of slamming doors and sudden tears, chocolate chip cookie cravings and water retention. But, you know, it's just the two of us, so if the Tampax box is out or there are two (or seven) fewer Oreos in the package, hopefully the other one will understand.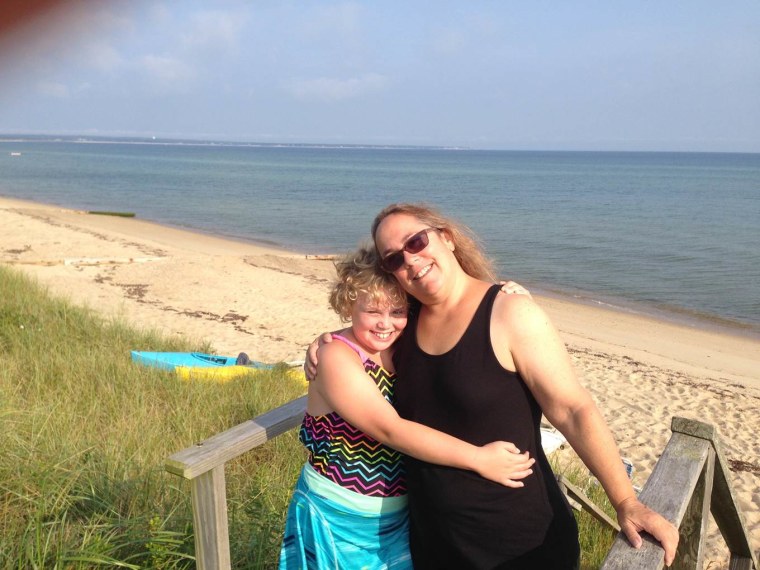 She is excited and scared about the new territory ahead. I just want it to be over with, while also being a little sad that the roller coaster ride is, at some point, going to come to an end. The good news is that we can hold each other's hand as we navigate the middle school and menopause peaks, valleys and head-spinning turns ahead.
Just don't cramp our style.
Sara Pines is a single mom, photo blogger, Springsteen fan and TODAY producer who lives in New York City with her daughter. Wish her luck.