"There's nothing to do-o-o." They are words parents hate to hear, especially with long summer days coming.

No, you can't prevent your kids' boredom. But you can stop dreading it.
First thing to know: Being bored is OK. Really. Studies on the subject over the past few years, looking at both children and adult workers, conclude that the occasional bout of boredom can promote creativity, spark imagination and provide problem-solving skills.
Next, it's not your job to solve the boredom problem. It's your child's job.
"Parents really feel a responsibility to be cruise directors," says Alvin Rosenfeld, M.D., child and adolescent psychiatrist and clinical professor of psychiatry at Cornell Medical School. But he says it's not only unrealistic to see yourself as the entertainment committee, and you're not doing your child any favors by trying.
Rosenfeld recalled when his middle child, now grown, was in fourth grade and the school declared a "No TV Week." He laughed, saying it nearly drove the whole family crazy. But by the second day, a funny thing happened.
"He got out his Legos and started building what he called 'Legomaniacs,' running them all over the house," Rosenfeld says. And then his son started writing stories about the Legomaniacs and their activities.
"He constructed his own life," says Rosenfeld.
Rosenfeld explained that when parents try to fill the void, they are robbing their kids of the chance to explore possibilities. Better to make suggestions.
"You can say, 'Would you like to take a walk?' Or 'Do you want to sit down and watch a movie?' Or 'If you'd like to bake a cake, I'll help you.' "
Be available, he urges, to do something they want to do. Have the "tools" on hand that you know they're interested in – drawing supplies, games, books, a basketball, whatever – and they eventually will fill their own down time.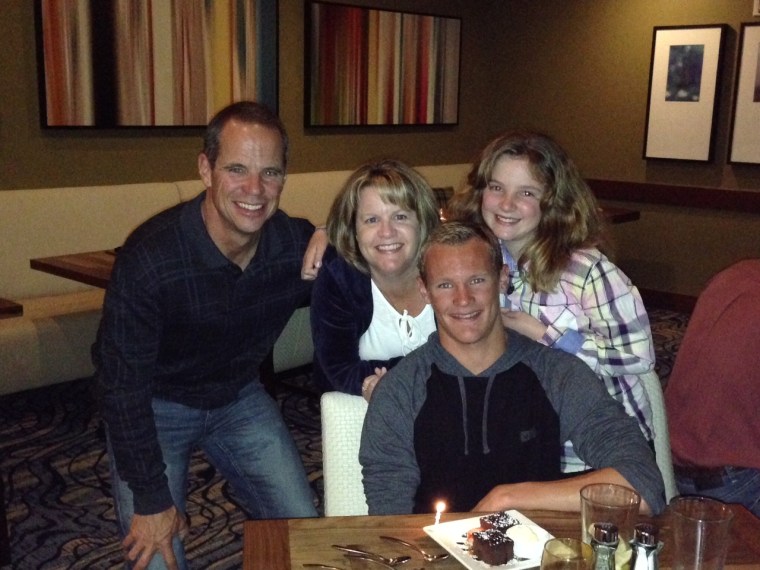 Brandon Powell, 16, is a competitive swimmer, headed for that demanding junior year of high school. He has little down time but admits to sometimes being bored.

"I just remember lying on the couch, following the fan on the ceiling," he says. "My mom would tell us to go outside. So I would go play with bugs. If it moved, I'd touch it."
So boredom led to a love of bugs?
"Definitely. I have a lizard now, she's awesome," he says of his pet Remi.
Brandon's sister, Kaitlyn, 13, is equally busy as a dancer. She started at 3 and does tap, jazz and ballet and loves it. Yet, she, too, fights boredom.
"Usually, when I'm bored, I sit on the couch or outside, debating what I could do. Sometimes I'll think of stories I could write, books I want to read … Sometimes you find something to do that you didn't even know you wanted to do."
Their mother, Lori, a kindergarten teacher in San Diego County, knows all about keeping children occupied.
"You get those rascally kids who pull stunts and start cutting their hair instead of their paper," she said, laughing, of her students. But she resists that temptation to coordinate every waking moment of her children's days.
"If they come to me and say they're bored, I'll give them ideas but it's up to them to choose," she says. "If they say, 'That's stupid' or 'That's dumb' and they shoot down every one of my ideas, I say, 'I don't know what to tell you. Call your friends. Or how about you clean your room?' And sometimes they do."
Rosenfeld, author with Nicole Wise of "The Over-Scheduled Child: Avoiding the Hyper-Parenting Trap," believes parents have to be careful about allowing their children to grow into the people they are meant to be, not just reflection of their own dashed dreams of never playing piano or being the football star. That's true for the activities children are guided toward, whether extracurricular or as a result of boredom.
"Part of a balanced life is having down time and doing what matters to you, what interests you. Otherwise you end up growing up a fraud," Rosenfeld says.
So when you hear those dreaded words, he suggests, "Keep insisting that your child find the answer."
Jane Clifford is a Florida-based writer and mother of four. She fervently believes her payback will be sitting back and watching as they all become parents.