At what age is a child old enough to play alone outside?
Willie, Natalie, Tamron and Al offered their opinions on the question Thursday while discussing the plight of an Austin, Texas, mother who received a visit from Child Protective Services for letting her 6-year-old son play unsupervised at a nearby park.
The mother, Kari Anne Roy, wrote on her blog about how angry and outraged she felt when a neighbor she didn't know reported her to police for letting her son play alone in a park about 150 yards away from their house, roughly the length of a football field and a half. The boy had stayed behind after his 8-year-old sister returned home with the family dog, Roy said.
The neighbor spotted the boy alone and then brought him home, telling Roy, "he was all the way down there, with no adult."
A few minutes later, Roy received a visit from a police officer who questioned her about the incident but eventually left without filing a report.
"The children were awestruck and worried that a police officer had just questioned their mother in front of them. I was mortified. And angry. They were just playing outside. I can't emphasize that enough," she wrote on her blog.
A few days later, Child Protective Services paid a visit and interviewed all three of Roy's children, who range in age from 6 to 12.
"My kids reported that she asked questions about drugs and alcohol, about pornography, about how often they bathe, about fighting in the home," Roy said. "And again, I understand the need for these questions. I understand CPS investigators have an incredibly difficult job. But the conflict I feel is immense. My children were playing outside, within sight of the house."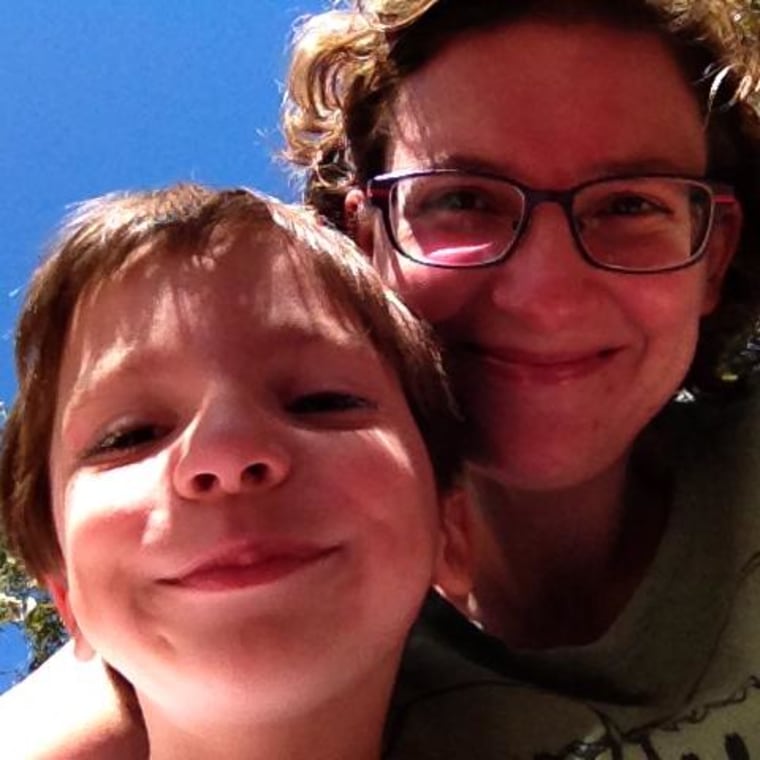 The TODAY's Take team agreed the neighbor probably acted correctly in bringing the boy home but questioned her actions beyond that. Tamron Hall wondered why she didn't try to learn more about the family before going home to call police.
"You don't get back and call 911, unless you open the door and there are other things you see and the kid is scared to go home or something like that," she said.
But Natalie Morales said the distance the boy was from his home fell outside of a comfortable safety buffer.
"I do think you have to let your kids have some freedom and independence. But in this case, 150 yards away, that's a long way," she said. "If something happened, if a dog came out and attacked that child, you wouldn't be in the position to do something about that."
But Al Roker suggested the neighbor may have gone too far by calling authorities.
"Does this meet the level of neglect?" he asked.
Natalie agreed, saying "it's not the neighborly thing to do." She also said society's norms are far different today than they were when she was a child.
"We always played outside until 10 o'clock at night. When it got dark, you went inside. But that was a different time," she said.