Sometimes kids just want to … lick.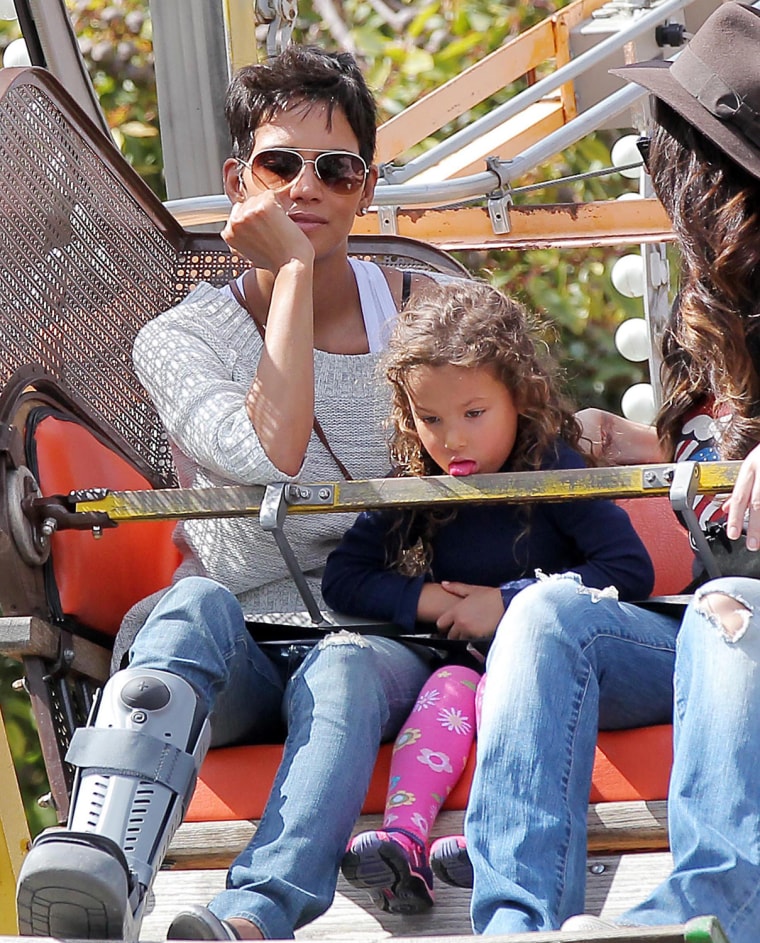 Such was the case with Halle Berry's daughter Nahla, who recently was spotted getting a taste of the steel safety bar on a ride at California amusement park.
Now, we know Halle's a great mama and these things happen. (And heck, if we had paparazzi shooting our every move, they'd catch our kids licking weird things too.)  Who hasn't had a kid sample  the grocery cart handle? Or the high chair at a restaurant?
We give Halle props for going on the ride even though she has a bum leg. And we give little pink-tongued Nahla props for being so darn cute and reminding us that kids will be kids.
Tell us – what's the grossest thing your child has licked?
Read on for related TODAY Moms stories (just not while you're eating):
We're moms; you can't gross us out
Victoria Beckham gets poopy in posh store