Not only is Princess Charlotte looking adorable in a pair of photos released by Kensington Palace on Sunday — she also has a fluffy new friend bringing a smile to her face.
So what is that stuffed animal bringing the 6-month-old cutie so much happiness? It's a stuffed dog known as a Fuddlewuddle.
The $27 plush toy is made by the British company Jellycat and sold in several different sizes available from $16 to $45. The toy dog has small "beans" in its feet to keep it upright, as Charlotte shows in her joyous picture.
Jellycat was started in 1999 by brothers William and Thomas Gatacre, with the name coming from "a child who loved jellies and cats and giggled at the thought of the two together,'' according to the company.
RELATED: Princess Charlotte's christening day photos are released!
The photos were taken by Charlotte's mom, the Duchess of Cambridge herself, in early November at their home in Norfolk, marking the first pictures of Charlotte to be made public since her christening in July.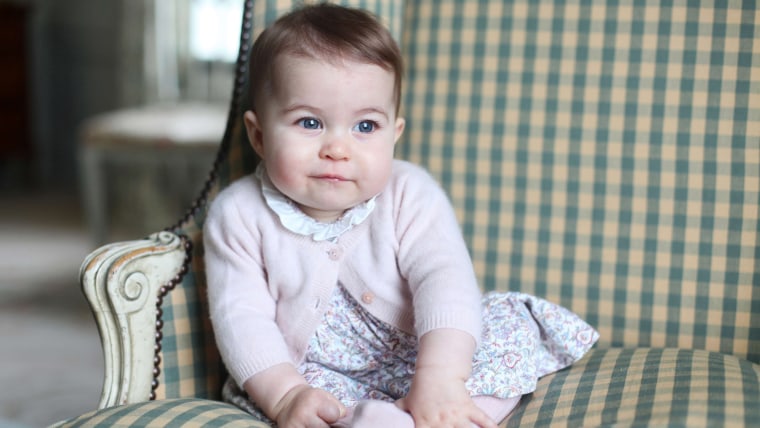 RELATED: So sweet! See the first photos of Prince George and Princess Charlotte together
"The Duke and Duchess continue to receive warm messages about Princess Charlotte from all around the world and they hope that everyone enjoys these lovely photos as much as they do," the Palace said in a news release.
Follow TODAY.com writer Scott Stump on Twitter.