/ Source: TODAY Contributor
Jessica Zucker's second pregnancy was going smoothly until she began spotting. She immediately went to her doctor, who assured her that the ultrasound looked fine for 16 weeks.
The next day contractions started, what she hoped they were Braxton-Hicks. Zucker stayed home the next day and the bleeding worsened. Then when she went to the bathroom, where she miscarried.
"This is a very unusual loss," she says.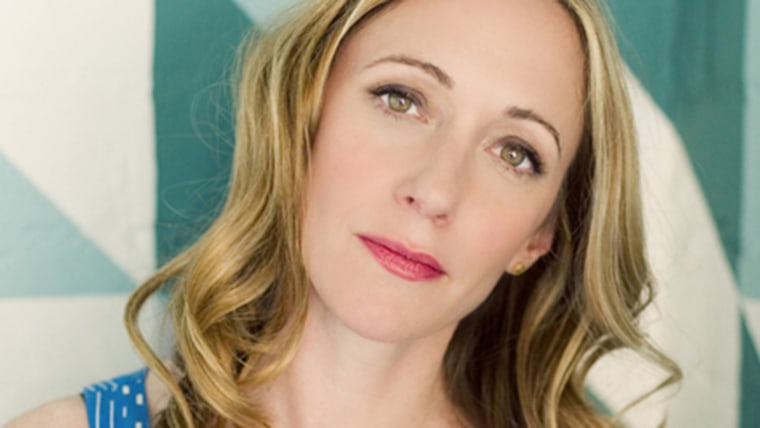 While women who miscarry often experience a less dramatic loss,it's more common that many people know. Around 15 to 20 percent of women who know they are pregnant experience miscarriage; the rate might actually be much higher when considering very early miscarriages that happen before the woman even knows she is pregnant.
As Zucker mourned the loss of her daughter, she noticed that some of her friends and family disappeared. Some never said they were sorry or asked how she was doing. She realized many simply didn't know what to say.
"I think we live in a society where we really struggle to kind of honestly digest the intensity and normalcy of this kind of loss," she says. "In the cases of pregnancy loss or miscarriage, they don't know this potential person and that is part of why we don't know exactly what to do."
Zucker, a psychologist treating women's reproductive and maternal mental health, decided to create empathy cards that people could give to women (and men) experiencing a miscarriage.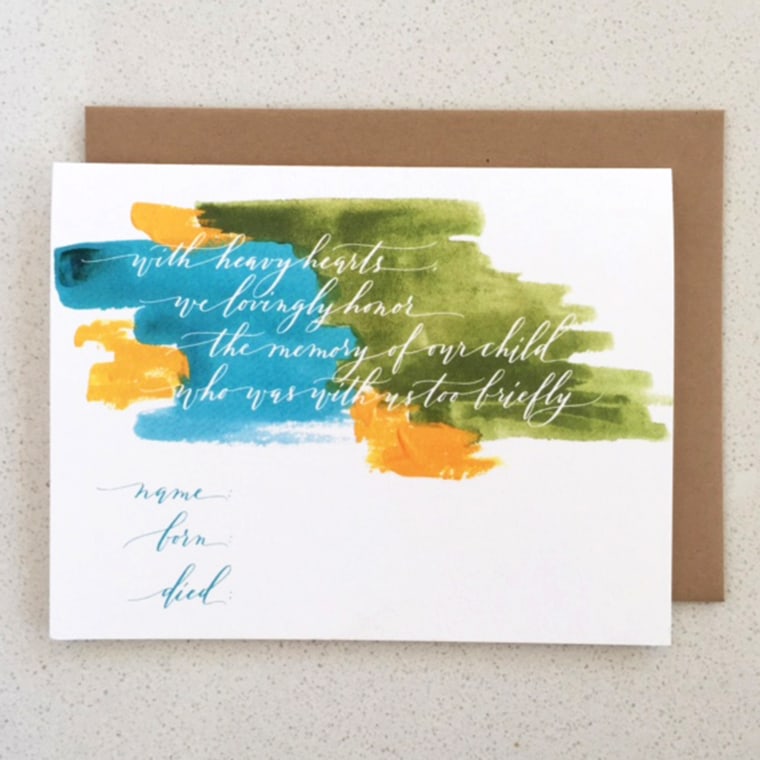 The cards range from the kind "Everyone has a different experience/I understand" to the more straightforward "I imagine you feel like sh*t right now, but I just had to remind you how wonderful I think you are."
She says that the ideas came from her own experiences.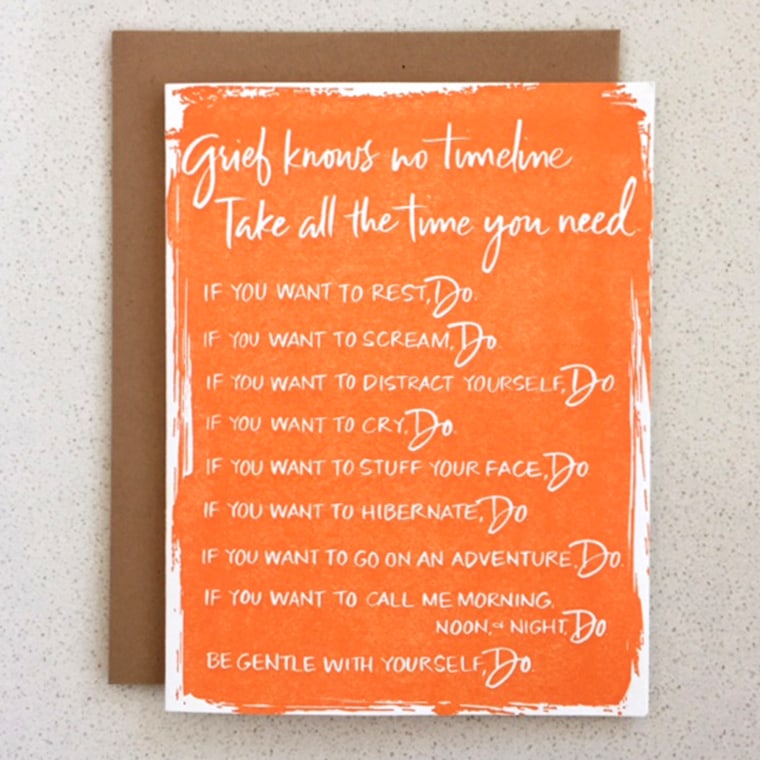 "I am really making these because of what I wanted to receive," she says. After her miscarriage she became pregnant again with a daughter, who is 2.
Feeling isolated, alone, and unsupported seems common among women who miscarry.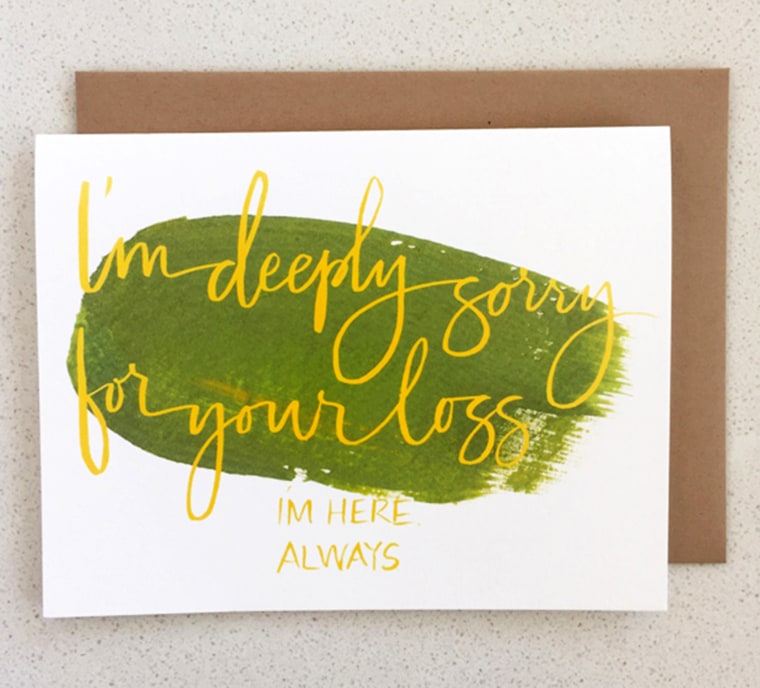 After Rachel Albert, of Pittsburgh, miscarried at 11 weeks in 2010, she felt like she somehow failed. While most provided her support, she did hear a few insensitive comments, such as "you'll get pregnant again."
"Just because I got pregnant doesn't mean that I can get pregnant again and it doesn't mean it would be easy," she says.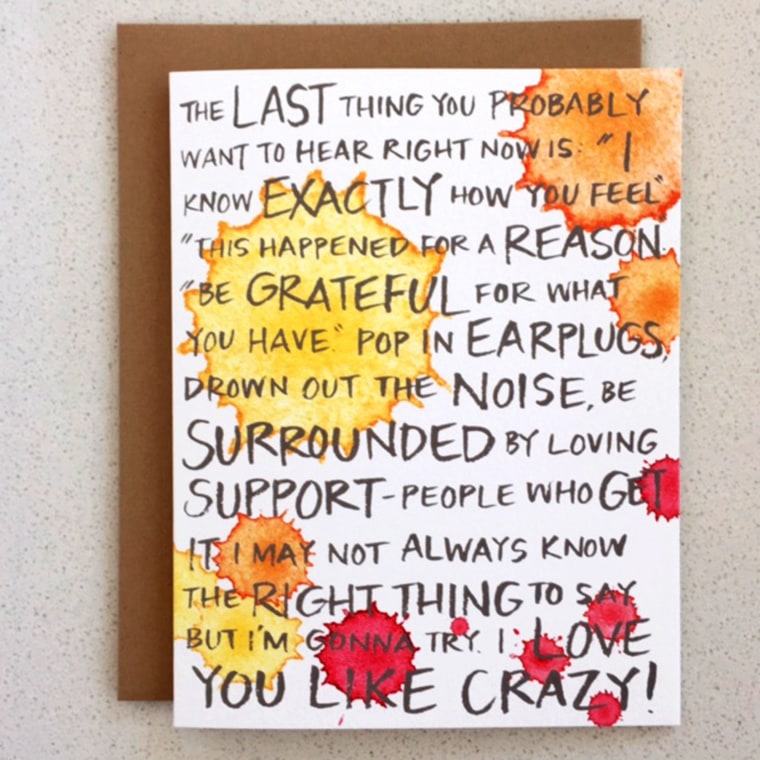 Some people never even said they were sorry or even acknowledged the miscarriage, contributing to hurt feelings. She's now pregnant with her second child, a girl due in February. Her son, Jonah, is 2.
"Some of the comments were rude," she says. "Can you at least say you are sorry?"
Catherine Keating, of Seattle, experienced two miscarriages and heard thoughtless comments both times. People frequently assured her she'd get pregnant again, but a woman who treated the miscarriage as a tick-mark on a checklist to pregnancy truly hurt her feelings.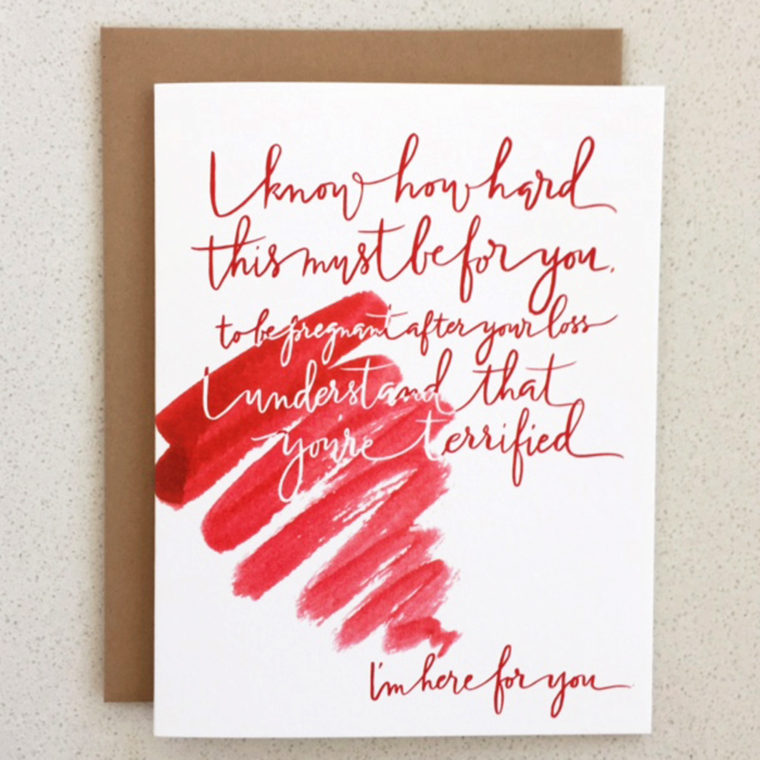 "There was no understanding that I was devastated about losing my baby," she says.
Keating believes increasing the visibility of miscarriage makes it easier for others to discuss it and be supportive. She says that Facebook founder Mark Zuckerberg's openness about his wife's miscarriage and Zucker's empathy cards are important steps.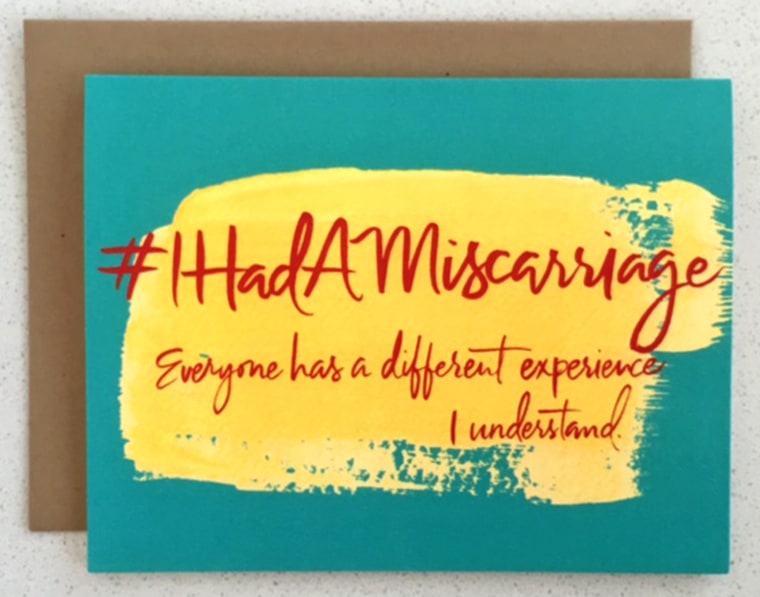 "There is an innate lack of understanding of what is going on with a person who lost a baby through miscarriage," says the mom of two. "If we talk about it and heal from it [then] we can integrate it into our lives."
For more information about empathy cards: www.drjessicazucker.com. Share your experience with pregnancy loss with TODAY Parents on our Facebook page.