School has already started in some parts of the country, but if you're sending your first child to kindergarten this fall, you may want to take your own crash course in back-to-school.
Forget practicing the alphabet and sight words. Besides ensuring that your own first-day outfit is accessorized with a giant pair of sunglasses (the better to hide your own tears!), this is what you really need to know.
RELATED: 8 things I wish I'd known before my child started kindergarten
1. Your kid should practice eating lunch—and you should time him.
Especially in full-day public school programs, children may only have about 20 minutes of eating time, which can pass quickly, especially if your 5-year-old is distractible or chatty.
Before school starts, pack a sample meal and make sure he can stick a straw in his juice, peel open that yogurt tube and successfully navigate his shiny new bento box (if not, there's no shame in basic plastic containers). That way, he can start right away and won't need to wait for an adult to assist.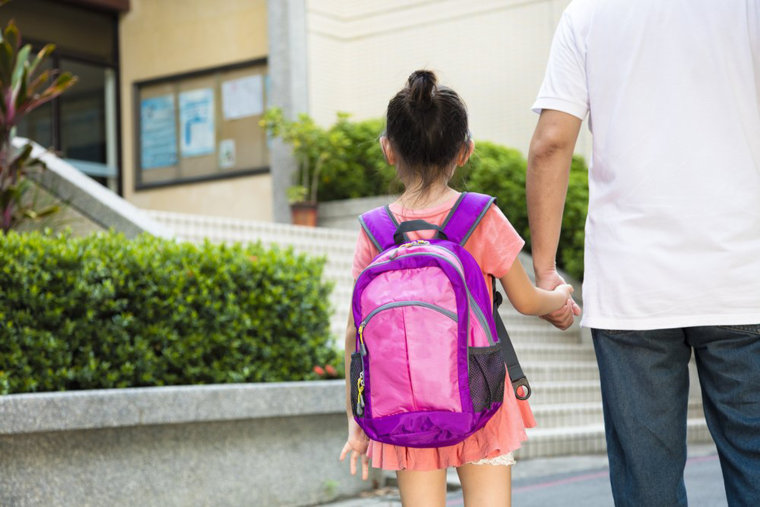 2. The bathroom is a whole new world.
Your child's preschool teachers were probably somewhat involved in restroom visits, but this may not be the case at elementary school. Make sure your child is adept not only at wiping and vigorous hand washing, but also at things like cleaning off the seat (if needed), locking a stall door properly and even flushing a commercial toilet (practice next time you're out at the mall). And since accidents happen, keep a change of clothing in her backpack and be sure she knows it's there.
RELATED: 9 printable signs take back-to-school pictures to adorable new levels
3. Expect sleep time to increase.
The routine of school can seem jarring after a carefree summer, and new kindergarteners often conk out early and may need to sleep more hours than usual. To prepare, start enforcing an earlier bedtime a week before the first day of school. "It takes about this long for your child's internal clock to reset, so it's important to get a head start to make sure they're ready to get back into learning," says New York pediatrician Deena Blanchard.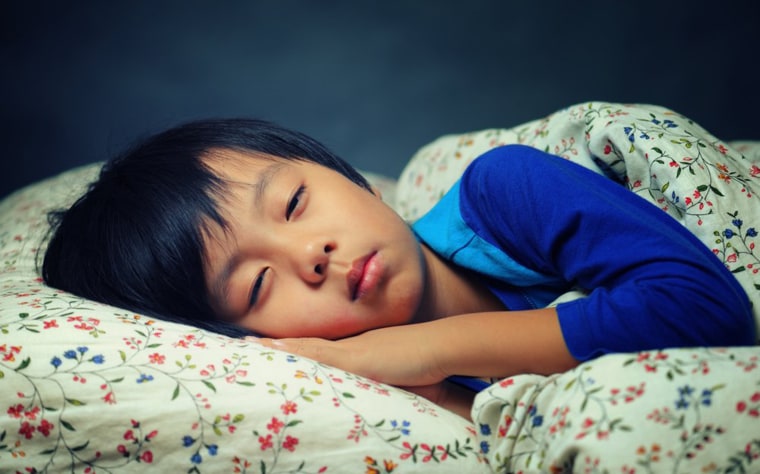 It's best to limit afternoon activities during the first few weeks of school and leave plenty of time for a relaxing bedtime routine. To get your child involved, ask for his input about how to structure it. Just be sure you aren't relying on screen time to help him chill out.
"The stimulation from television and electronics can disrupt normal sleep cues and may push bedtime back," says Blanchard. If your child seems to have energy to burn when he gets home, she suggests exercise to unwind or, for kids who are more physically fatigued, a board game or simple art project.
RELATED: 20 things your kid should know before kindergarten
4. Buy the backpack ASAP.
Ordering early will ensure that your child will be able to get her favorite color or pattern (and also leave time for personalized touches like monogramming, if that's your thing). Here's our post on 20 backpacks under $20 that your kids will actually want to use.
5. You need a strong morning game like you never did before.
It can take some time to adjust to the fact that elementary schools usually start earlier than preschools, so it's a good idea to set aside time at night to prep for the next day. Pack as many lunch and snack items as possible, fill water bottles, gather after-school gear, sign permission slips and ask your child to select an outfit in advance. Getting the details out of the way will leave you more available to focus on your little one, which is especially important if she's feeling nervous.
For your own serenity, try to get up at least 15 minutes before your kids do — even if you just check Instagram and sip a cup of coffee, you'll have time to gather your thoughts before the morning chaos begins.
6. A little gesture can have a big impact.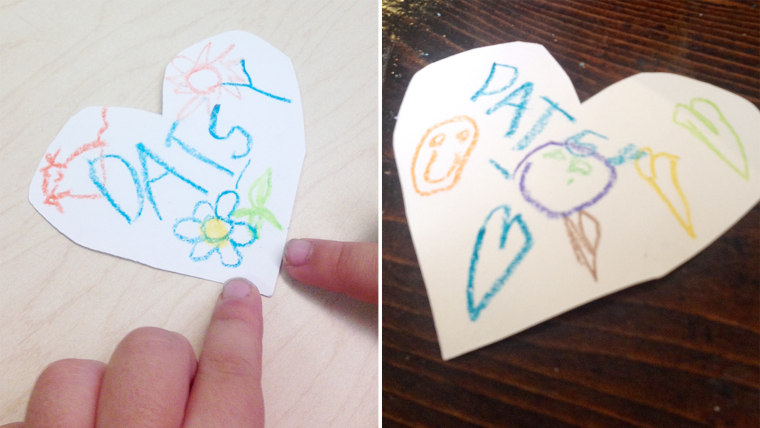 Worried about your child feeling homesick after making the big leap to K? Before the first day, cut out two small paper hearts. Decorate one yourself, have your child work on the other one and trade. (You can write notes on the backs of color copies of family photos.) Slip the heart or photo into his backpack and tell him to pull it out if he's missing you — and don't be surprised if you find yourself doing the same thing.