/ Source: TODAY Contributor
A 10-year old South Carolina boy dies more than an hour after coming home from a day at the pool. A California toddler's lungs fill with fluid hours after he's been pulled from the spa he fell into.
Some call it dry drowning, some secondary drowning. The terms are used to describe what happens when kids who seem to be fine after being rescued from drowning get into serious trouble hours later.
Whatever term parents choose, it's very scary. Fortunately, experts say, it's also very rare.
"I've only seen one of these cases every couple of years," says Dr. Mark Morocco, a professor of emergency medicine at the Ronald Reagan UCLA Medical Center in Los Angeles.
Dr. Ray Pitetti sees similar numbers at the Children's Hospital of Pittsburgh. "For us, maybe we see a couple a year at most," says Pitetti, associate chief of the division of pediatric medicine at the University of Pittsburgh Medical Center.
RELATED: After tragedy, parents raise awareness about electric shock drowning
In these cases, the child isn't actually drowning, experts say. It's actually "a late delayed pneumonia in response to water getting into the lungs," Morocco explains. "You can get a similar situation from aspirating a tiny piece of peanut."
Whether it's a bit of peanut or a few teaspoons of water going down the wrong tube, the result is the same: the lungs become irritated and inflamed and then start to produce fluid.
"There's no way to predict ahead of time who will have a problem and who will not," Pitetti says. "We do know that kids with underlying respiratory problems like asthma are probably a little more prone to having problems with their lungs."
That doesn't mean you should rush your kids to the doctor just because they've swallowed some water.
"If a kid chokes or sputters after going under water but seems fine, he doesn't need to go to the hospital," Pitetti says. "But if several hours later he starts breathing faster and is finding it harder to breathe and starts coughing a lot, then you want to bring him in."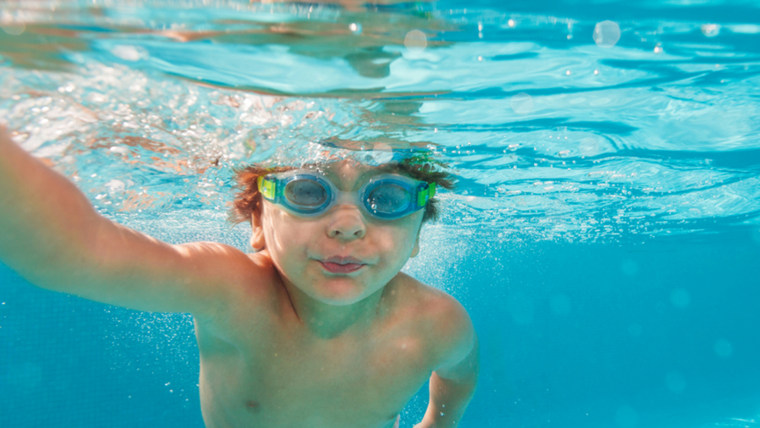 No need to break traffic laws on the way, though.
"It's a progressive problem," Pitetti says "It's not as if the child is going to drop dead immediately"
The experts' advice to parents: trust your judgment. While the parent might not know the cause, they are the one who is most in tune with their child and can tell if something is off, Morocco says.
Ultimately, the real thing to worry about is actual drowning, Morocco says. According to the Centers for Disease Control and Prevention, drowning is the second leading cause of accidental death for children ages 1 to 14.
RELATED: It's a boy! Family who lost son in drowning accident welcome new baby
"The key thing is that you've got to watch your kids closely," Morocco says. "Pools are very dangerous. You have to be within two steps of arm's reach. Even if there is a lifeguard present it's best for the moms to be vigilant."
Though popular media often shows people thrashing and bobbing up and down trying to catch a breath as they yell for help, in reality drowning often happens silently.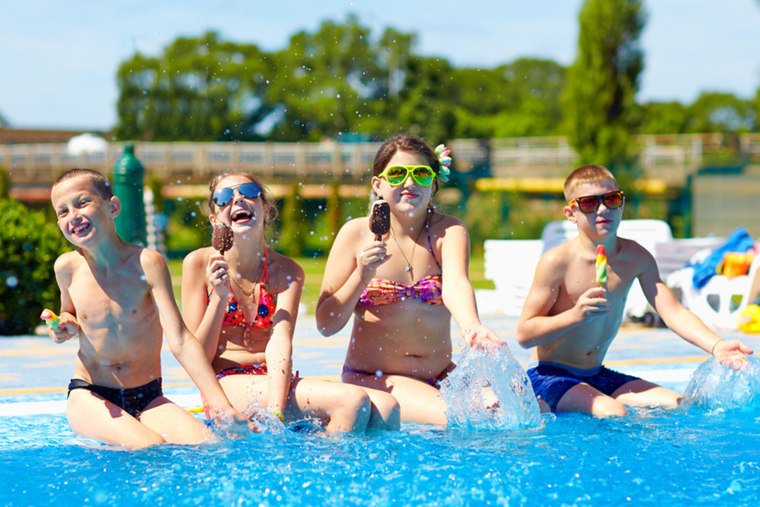 And while drowning people may extend their arms pushing against the water to try to keep their heads up, that won't lead to any dramatic splashing.
Some of the warning signs that suggest someone is in trouble include:
Mouth at water level – may alternate between being just above the surface and just below it
Head tilted back as the person tries to float
Eyes glassy or closed
Experts say that a child can drown within seconds, often before anyone has noticed the child has gone underwater.
Ultimately the best preventative is to make sure your kids know how to swim – and to make sure that an adult is present wherever kids are swimming, be it a pool, a lake, a river or the ocean.