Everyone knows Calvin Broadus (aka Snoop Dogg) is an innovative musician. What fewer people are aware of is that he's a devoted family man.
Yet asked to rate himself as a father on TODAY Wednesday, Snoop kept it humble. "I think I'm about a 7-plus," he said in his typical low-key, mellow voice. "I've got three things that I can work on."
But, he added, "My relationship with my kids is more important than anything. It's a friendship relationship ... it's based on me being a father, a mentor and a friend."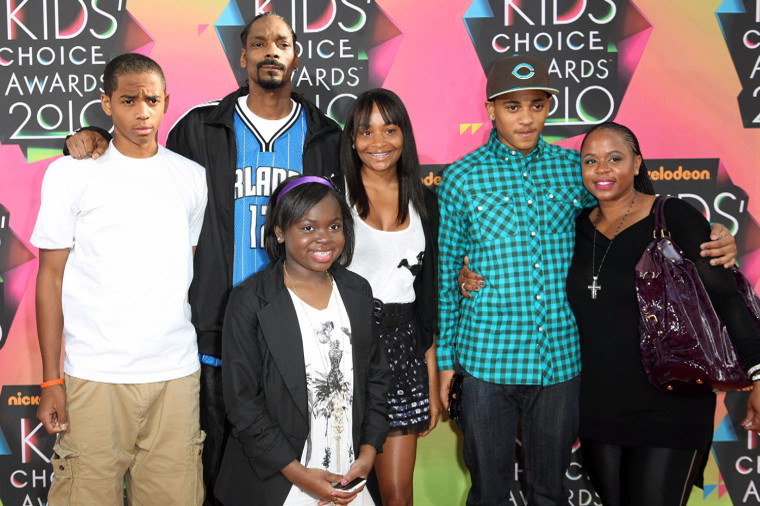 These days, though, Snoop's taken on a new role as a 43-year-old grandpa to little Zion, who was born in January. So what kind of grandfather is Snoop going to be?
That's something he's completely clear on: "I'm going to be a gullible, get-away-with-everything kind of grandpa," he chuckled. "It's just a spark of joy just to look in his eyes and to be able to hold him. I thank my oldest son for making me a grandfather."
Speaking of grandparents, Snoop made sure to close out his segment with a shout-out to his own grandmother!
"Grandma, I know you're watching and you know I love you," he said. "Now you can watch [televangelist] Jimmy Swaggart, we're done."