In honor of National Infertility Awareness Week (NIAW), our TODAY Style Editor, Bobbie Thomas, thought about what she wishes she'd known before being diagnosed with infertility and undergoing IVF — and wrote it all in a letter to her former self. She offers advice and shares insight into her own struggle in the hopes that it may help others facing a similar situation.
A letter to myself, 5 years ago.
Dear Me,
Brace yourself. It's you, Bobbie, writing from 5 years in the future.
Yep, it's 2016, and while I know this may seem very strange, I have some important things that I want to tell you — things that I would just love for 36-year-old "you" to know. So, should this letter ever magically reach you ... here goes.
RELATED: Bobbie Thomas: No more whispers, I'm doing IVF and proud of it
First, I know you're busy. Believe me, I get it. But please take a breath every now and then. I know it seems like work is the most important thing in the world right now and that if you don't give it 100% of your attention, 24 hours a day, 7 days a week, everything you've worked for so far could dissolve in the blink of an eye.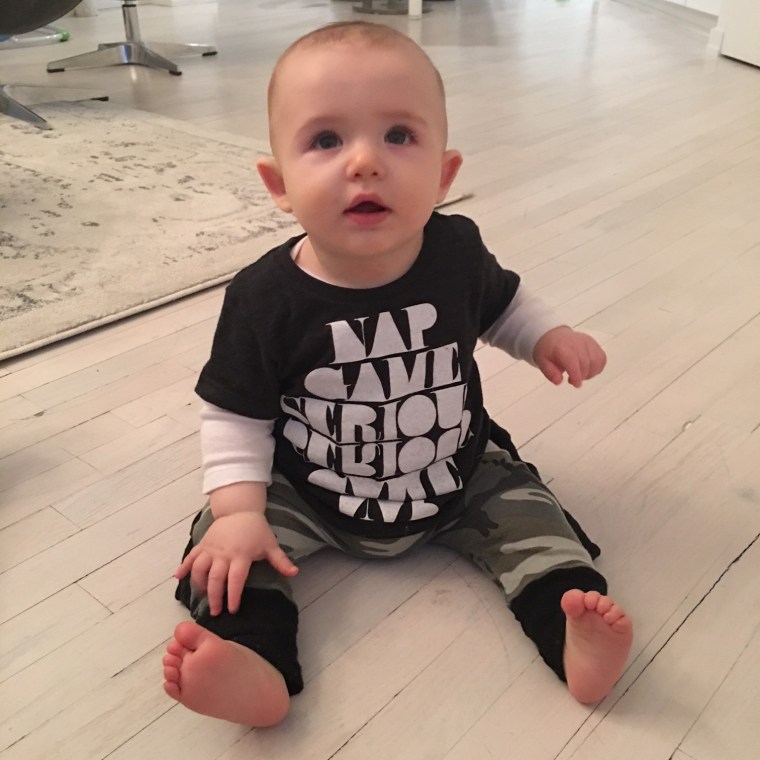 But that's just not true. And if you keep going like this, you're going to be hit hard with a huge dose of reality in the not-so-distant future. The next 5 years are going to teach you a lot about what's truly important, and what can (and should) be put on the back burner every now and then.
So, please start now. Call mom, find time to go to dinner with that guy Michael (trust me on this one: He's going to become very important very soon!), have a girls night in. In 2016, you'll thank me for this.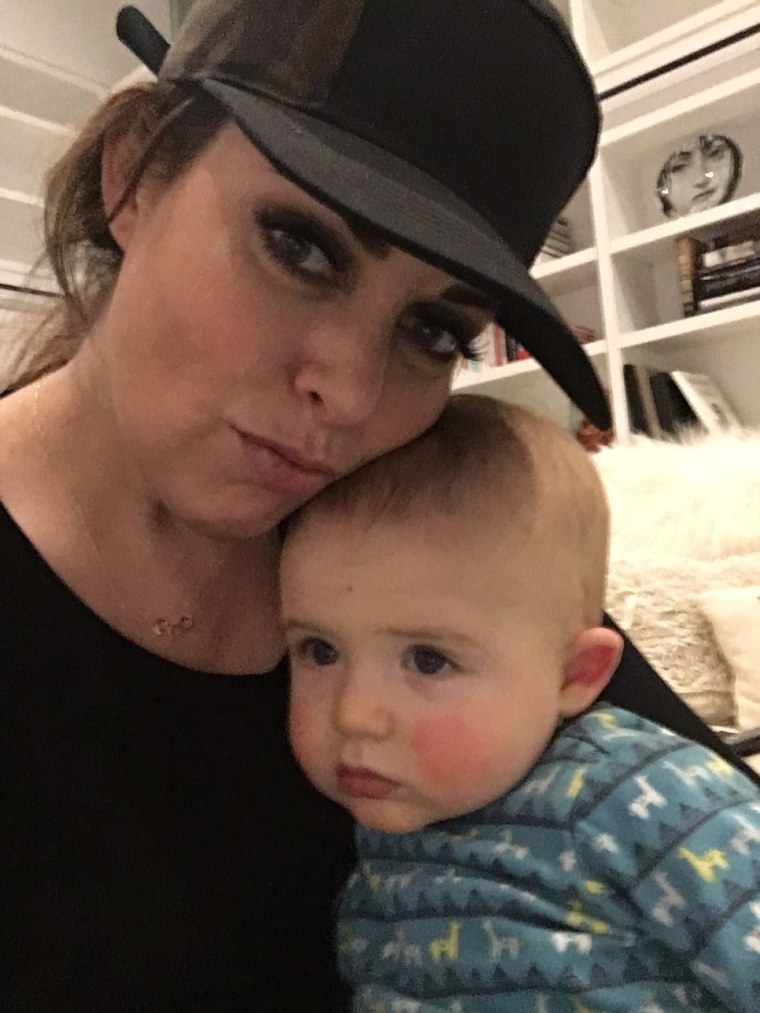 RELATED: Battling infertility, Bobbie Thomas shares big news after months of IVF
Next, I know it's only 2011, and you're not really thinking about marriage and kids right now. In fact, I know you're not even thinking about when you're going to start thinking about these things. You're still in that phase of life where you visit your friends who have babies, witness all the time, energy and work that goes into being a parent, and then happily hand them back over to go home to your clean, quiet apartment for a night of uninterrupted sleep.
Let me caution you, though, to not let your professional goals right now cloud your vision when it comes to future personal ones. Don't let the stories you hear about celebrities having healthy babies well into their 40s provide you with a false comfort or sense of security, or allow you to think that eventually modern medicine will just help you get pregnant whenever you want.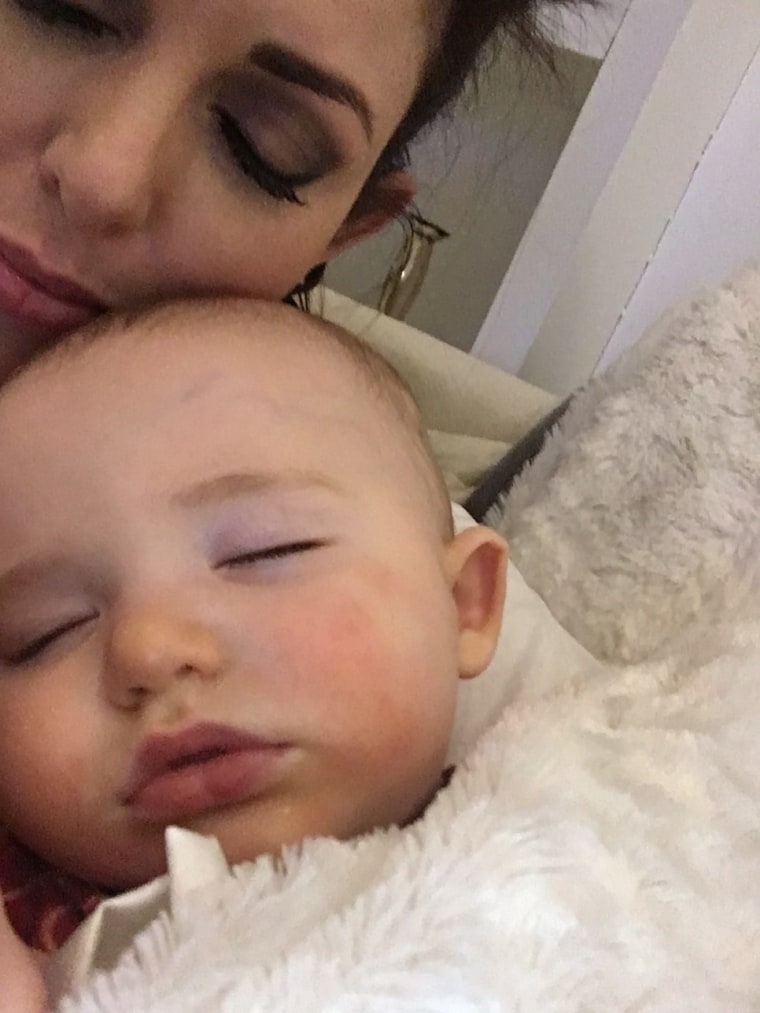 In reality, it's better to know the facts.
RELATED: A stylish (and blue!) affair: Peek inside Bobbie Thomas' beautiful baby shower
So while you're busy running from the studio to meetings to your office and back again, consider putting yourself and your future personal life on your to-do list. You're 36, so now's a good time to talk to someone about your options, even if you're not ready to have a baby yet. You know as well as anyone that knowledge is power. You share information with women every week! So don't leave yourself in the dark listening to whatever myths you hear about fertility.
And next ... if you decide not to listen to any of the above and find yourself, at 39, on the receiving end of the devastating news that you can't have children on your own, please go easy on yourself.
There will be times when you'll feel like a failure. And that feeling will make you want to try even harder. You'll put even more pressure on yourself.
RELATED: It's a boy! Bobbie Thomas gives birth to baby Miles
But you're not a superhero, and the weight of the outcome you're after does not rest solely on your shoulders. Remind yourself that your body is doing its best, and all you can do is your best to support it. Ask for and accept help. It doesn't make you weak. It doesn't make you a failure. The pressure isn't all on you; you can share it.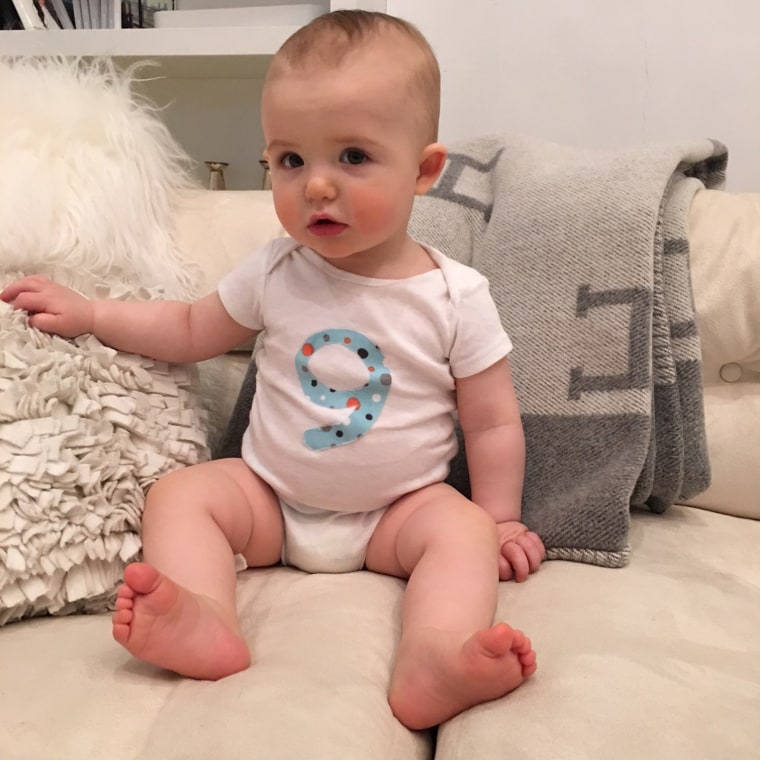 During this time, you will want to quit. Things won't initially go the way you planned or wanted, and it'll be beyond difficult to perceive the idea of failing again, only to ask yourself to get right back up and start over without any guarantees. You'll have to make yourself a priority, and it's going to be exceptionally hard.
But you're also going to come across an amazing and strong support group of women around the country who know exactly what you're going through. And you'll share a collective and universal strength with all of them that you'll draw from whenever you need it. That strength will never leave you. You will feel very, very lucky for this, and you'll feel grateful, too.
So please, Bobbie from the past, focus on the next steps; not the whole journey ahead. There will be instances when you just need to get through the day, or the week. And that's all you can be expected to do.
Come to think of it, this is probably good advice now, in 2016 as well. I don't know what will happen tomorrow or next year. Maybe I'll embark on a similar journey again. Maybe it'll have a different destination. Maybe I'll be faced with an altogether different struggle. Time will tell.
But please, always remind yourself to take time to be grateful for what you have now ... and for what you will work hard to have in the future.
Love,
You
You can read more about Bobbie's involvement in the Fertility Facts: Know More. Start Asking campaign at myfertilityfacts.com.