Editor's Note: This story was first published on June 11, 2018.
If your kid has expensive items on their birthday wish list, you may want to consider throwing them a fiver party.
Canadian mom-of-three Sarah Schultz first heard of the growing trend two years ago, when her oldest son, Braden, now 8, brought home a few birthday invitations requesting that in lieu of material gifts, party guests bring $5 in a card.
"I was an instant fan," Schultz, who wrote about the trend on her blog, Nurse Loves Farmer, told TODAY. "Birthday parties can be so expensive — spending $20 on a gift — which really limits the amount of birthday parties I let our kids attend."
When planning her own son's birthday, Schultz decided to hold a fiver party to help Braden save up for a unique pet he wanted.
"He's my little saver and saved all of his Christmas money and birthday money to buy a pet hedgehog — which was completely his idea," said Schultz. "Braden was very happy with his fiver party and it was a wonderful lesson to teach him about saving money instead of spending money as soon as you get it."
Florida mom Rachel Horan held a similar party for her daughter, Michaela, this year.
"She'd been wanting a zoo pass and we've been trying to put a bigger emphasis on experiences versus things," Horan explained. "So when people asked, we just said if they'd like to contribute to a zoo pass it would very appreciated but that we would never expect anyone to feel obligated to bring a gift."
The party was a success.
"She ended up getting enough gift cards and cash to get her zoo pass plus an additional summer camp, and also received gift cards to the movies and a local play center," said Horan. "It was so wonderful and is creating many more memories than a toy could. So many parents said they wish they had thought of it with their own kids but were never sure how to word it."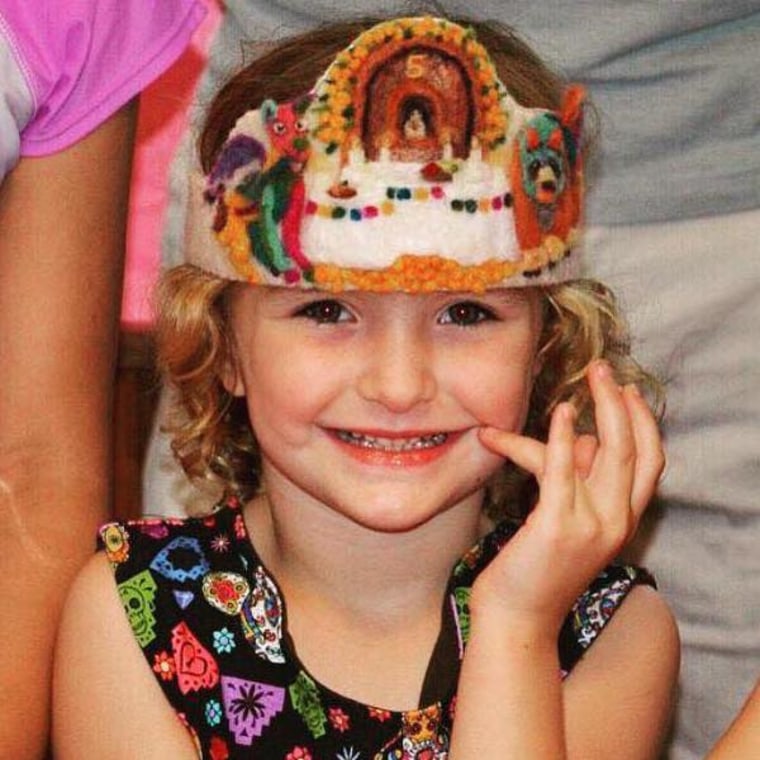 Amy McCready, author of "The Me, Me, Me Epidemic: A Step-by-Step Guide to Raising Capable, Grateful Kids in an Over-Entitled World," admits when she first heard about fiver parties, she thought they were a bit tacky and awkward.
However, after learning how and why parents are using the parties, the founder of Positive Parenting Solutions' feelings have changed.
"Our kids often get so inundated with 'stuff' on their birthday that each gift becomes less special," said McCready. "With fiver parties, parents and close relatives can still give the child a few gifts, and friends can help contribute to a larger coveted item or experience."
According to McCready, other benefits of fiver parties include an emphasis on celebrating a milestone with friends for the birthday child and relief for parents of party attendees, who often tire of spending money on gifts for every birthday party their child is invited to.
Still, McCready warns as with anything in life, presentation matters.
"Fiver parties can go from ick to incredible with proper positioning," said McCready, who suggested this wording for fiver party invites:
We're trying to help (NAME) focus on the joy of celebrating this special occasion with his cherished friends rather than on receiving gifts.
To that end — we hope you'll consider NO GIFTS. For those who feel uncomfortable with that, we ask you consider NO MORE THAN a $5 gift card or cash that he can put towards something special he's saving for.
Thanks for understanding and celebrating with us.
Schultz says she knows some people think that fiver parties are tacky. But as long as her sons are enjoying the idea, she plans to continue.
Never miss a parenting story with the TODAY Parenting newsletter! Sign up here.
"I think it's most important the fiver party is approved by the birthday kid," said Schultz. "If they want a bunch of little gifts or books or toys then a fiver wouldn't be necessary."
"To those people (who disagree with fiver parties) I share my insight of being able to have more friends attend, keep the party an affordable event for those kids and keep those useless gifts that get pushed aside away," she continued. "I also don't think it's any more tacky than saying your child has a wish list for their birthday and to buy certain gifts for them."