When Jared Mauldin started Calculus I in college, he became friends and study partners with Holly Jeanneret. She has a mind for math and easily aced all her exams. Even if she struggled with a concept, after a few minutes of mulling it over, she mastered it.
Mauldin felt awed by Jeanneret's math skills, but he noticed that the other guys in the class seemed less impressed. Some refused to partner with her. Some interrupted Jeanneret and talked over her. Still, others talked only to Mauldin as if Jeanneret did not exist.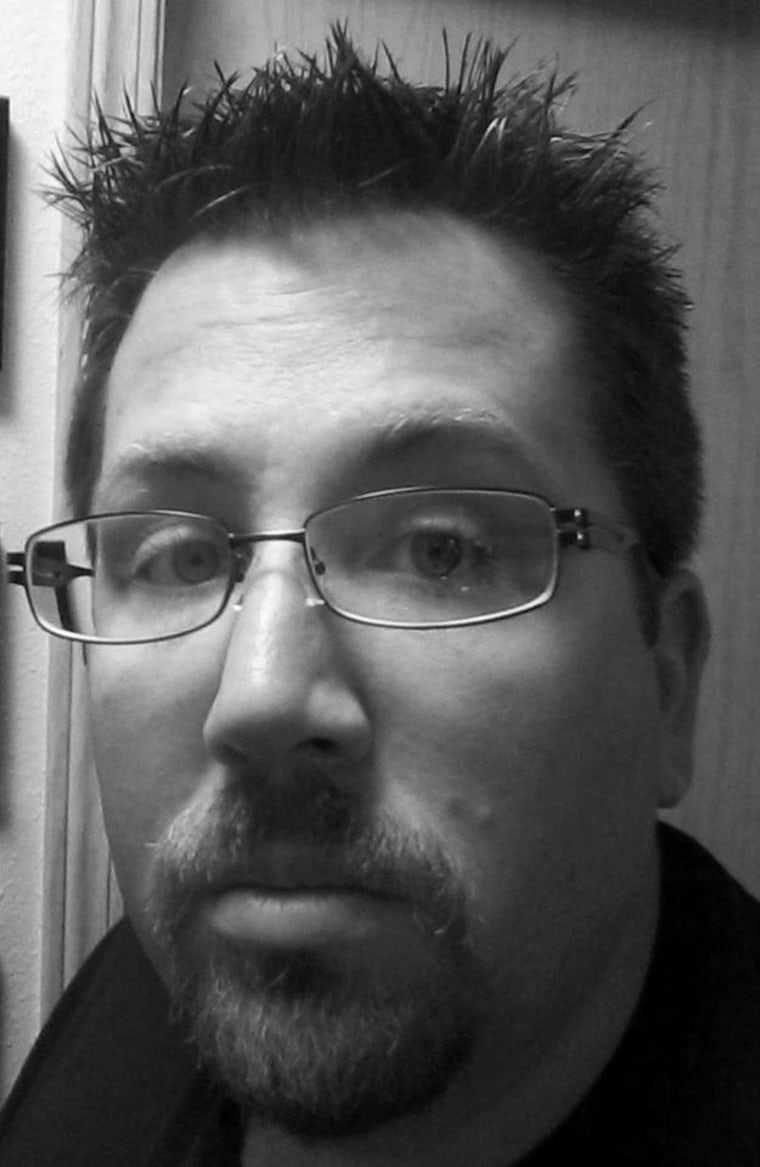 As he continued as a student in the mechanical engineering program at Eastern Washington University in Cheney, Maudlin often observed men slighting women. He realized that the females in the program worked harder than many of the men, simply to be accepted.
He also noticed a bias even in children — in fourth to eighth grade — to whom he teaches tech classes. To introduce students to concepts behind suspension bridges, he asks the students to build their own version with yarn and Legos. Often the female siblings of the male students saw these bridges and became excited. They'd tell Maudlin they'd want to take the class, but when it was time to sign up, few ever did. Their parents confided to Maudlin that their daughters feared being in a class with all boys.
RELATED: Female engineers fight gender stereotypes, cyberbullies with #ILookLikeAnEngineer
When thinking about the ways women are discouraged in STEM, he decided to write a letter to the editor of the university paper, the Easterner, expressing his understanding and admiration.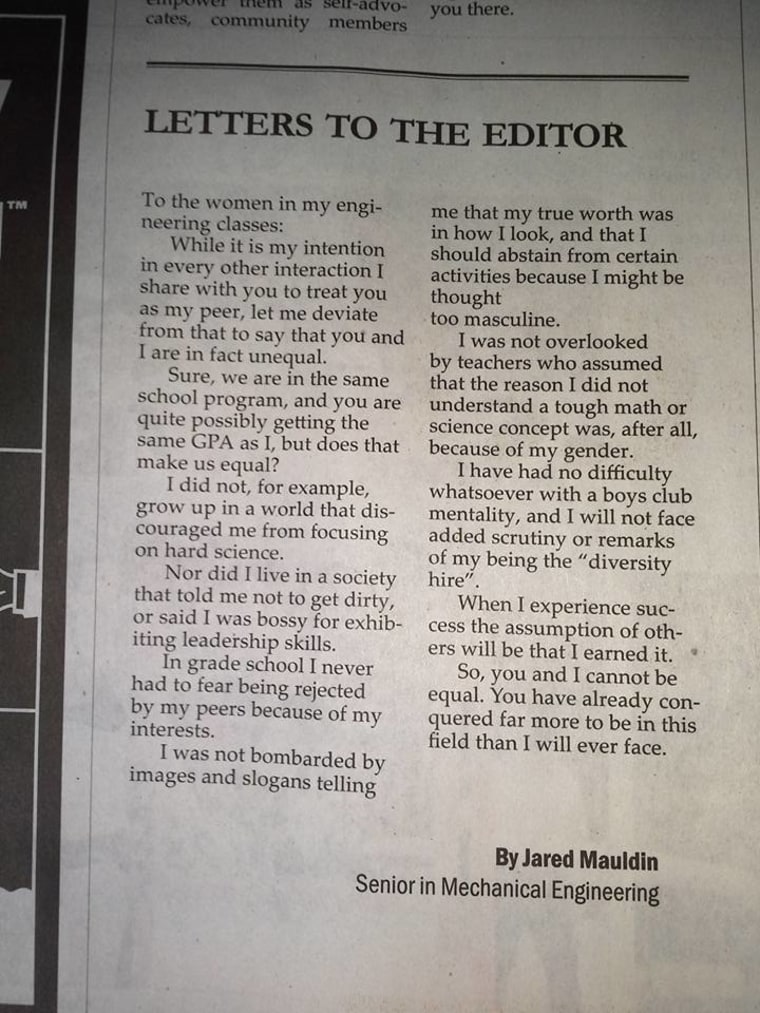 "Really, when you look at this letter, I said nothing new. I didn't say anything that another feminist writer hasn't said before. The distinguishing factor … happens to be that I am a man. That is a problem," he tells TODAY.
The letter, which is only 254 words, has been shared on social media thousands of times. It begins: "While it is my intention in every other interaction I share with you to treat you as my peer, let me deviate from that to say you and I are in fact unequal."
Instead of highlighting ways he has distinguished himself, Maudlin shares all the injustices he sees his female engineering peers experiencing. He concludes the letter with: "When I experience success the assumption of others will be that I earned it. So you, and I cannot be equal. You have already conquered far more to be in this field than I will ever face."
RELATED: Danica McKellar: Netflix show to help tween girls find 'inner confidence'
The responses have been enthusiastic and supportive.
Ester Law shared it, writing, "Beautifully written. Thank you Jared Mauldin. Thank you to everyone who gets it and acts on it."
Gail Lockwood says "Cheers to Jared for recognizing."
While he feels overwhelmed by all the shares and the positive responses, he also feels exasperated.
"I find it incredibly frustrating, naturally, because it should be getting attention when it is spoken by a woman," he says. "There's just a whole series of little slights that occur when a woman speaks."