With the arrival of twins Ella and Alexander, George and Amal Clooney join an exclusive club of celeb couples whose families suddenly grew by two.
In honor of their big news, here are 13 other famous pairs who proudly call themselves mom and dad to multiples!
1. Julia Roberts and Daniel Moder
In 2004, Julia Roberts, Daniel Moder and their son Henry welcomed twins, Phinnaeus and Hazel. Here's the beautiful family in Malibu in 2015.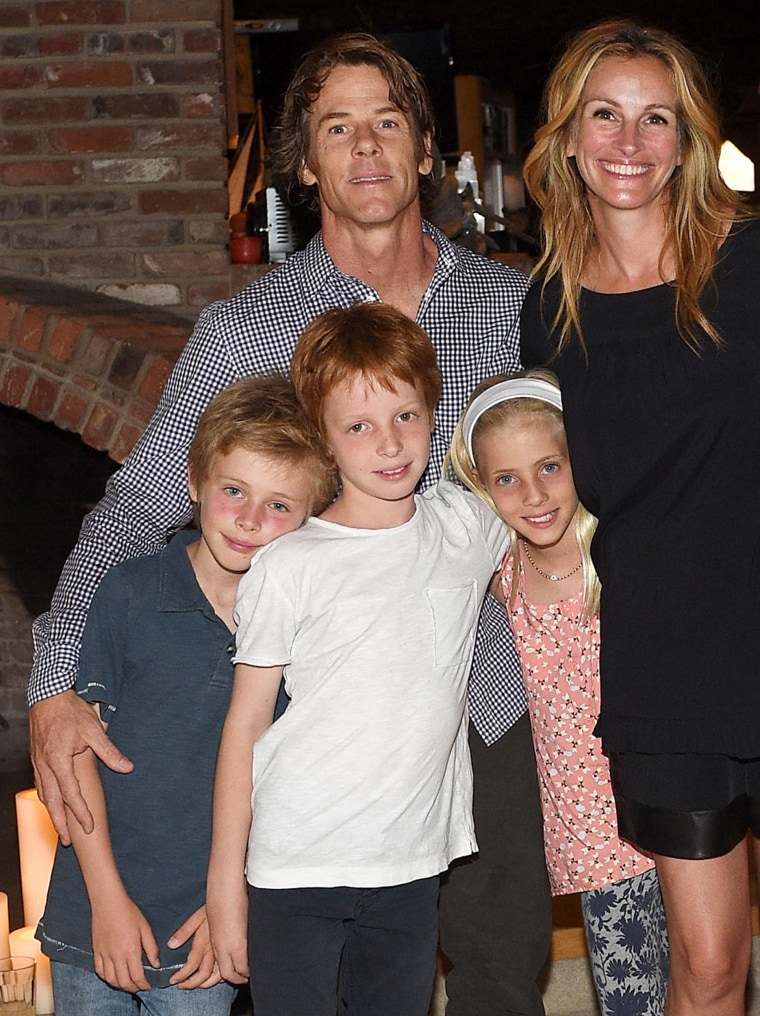 2. Jennifer Lopez and Marc Anthony
JLo and Marc Anthony took a selfie with their twins, Emme and Max, to celebrate their 7th birthday in 2015.
3. Sarah Jessica Parker and Matthew Broderick
In 2014, Matthew Broderick and Sarah Jessica Parker posed for this snap in Amagansett, New York, with their twin girls, Tabitha and Loretta, now 7, and their son, James, who is 14.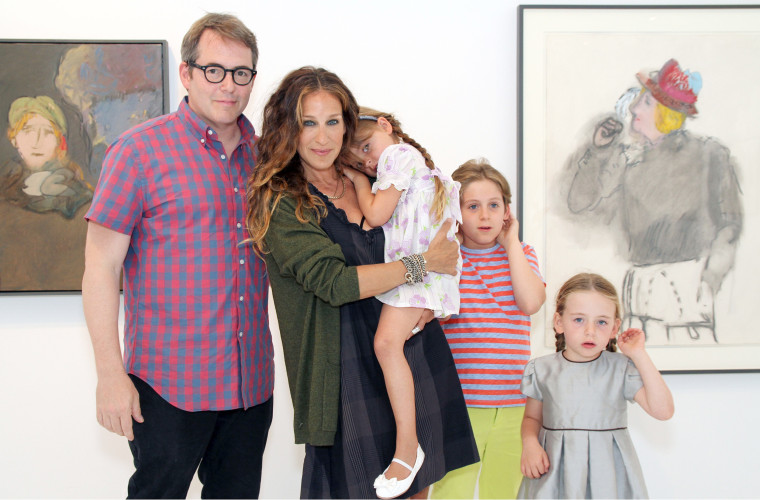 4. Ricky Martin and Jwan Yosef
Ricky Martin had his twins, Matteo and Valentino, by surrogacy in 2008. This adorable picture posted by Martin's fiance, Jwan Yosef, features the whole family.
5. Angelina Jolie and Brad Pitt
Angelina Jolie and Brad Pitt's last additions to their big brood were twins Vivienne and Knox, born in 2008.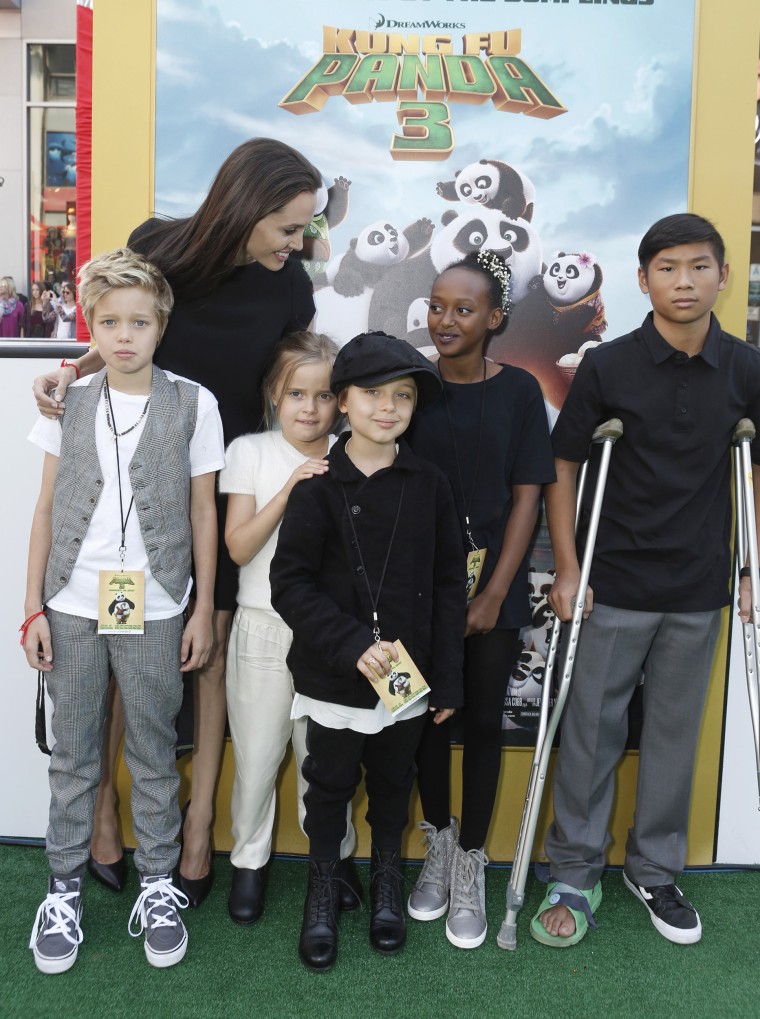 6. Rebecca Romijn and Jerry O'Connell
Supermodel Rebecca Romijn and Jerry O'Connell are parents to 8-year-old twin daughters Dolly and Charlie.
7. Celine Dion and Rene Angelil
Celine Dion and her late husband, Rene Angelil, welcomed twin boys Nelson and Eddy to their family in 2010. Below, the family with older son René-Charles.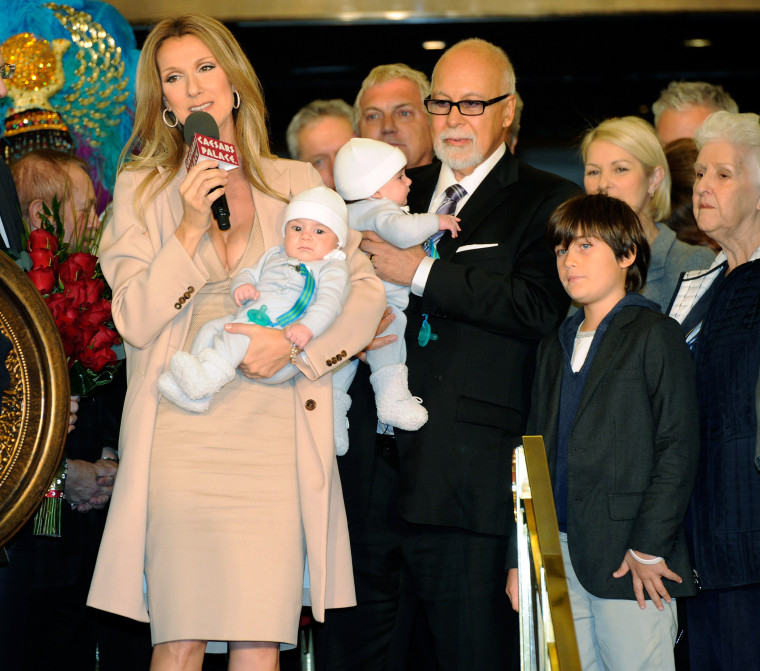 8. Mariah Carey and Nick Cannon
Despite the split, Mariah Carey and Nick Cannon still have family dinners together with their twins, Moroccan and Monroe.
9. Roger Federer and Mirka Federer
Roger and Mirka Federer are the parents to two sets of twins — daughters Myla and Charlene, born in 2009, and sons Leo and Lennart, born in 2014.
10. Chris Hemsworth and Elsa Pataky
Chris Hemsworth and Elsa Pataky have three children — a daughter, India Rose, and twin sons, Tristan and Sasha.
11. Neil Patrick Harris and David Burtka
NPH and David Burtka had their twins, Gideon and Harper, by surrogacy in October 2010.
12. Matt Bomer and Simon Halls
Matt Bomer and Simon Halls have been married since 2011 and have three kids — Kit, born in 2005, and twins Walker and Henry born in 2008.
13. Zoe Saldana and Marco Perego
Zoe Saldana had her twin boys, Cy and Bowie, in 2014.
We love all the celeb baby pictures that have us seeing double!