After a long week, there's nothing better than a healthy dose of cuteness.
Inspired by the sweet moment when TODAY anchor Savannah Guthrie's baby, Vale, first met Wrangler in the Orange Room, we asked members of our parenting community to send us photos of their own babies meeting the family pet for the first time.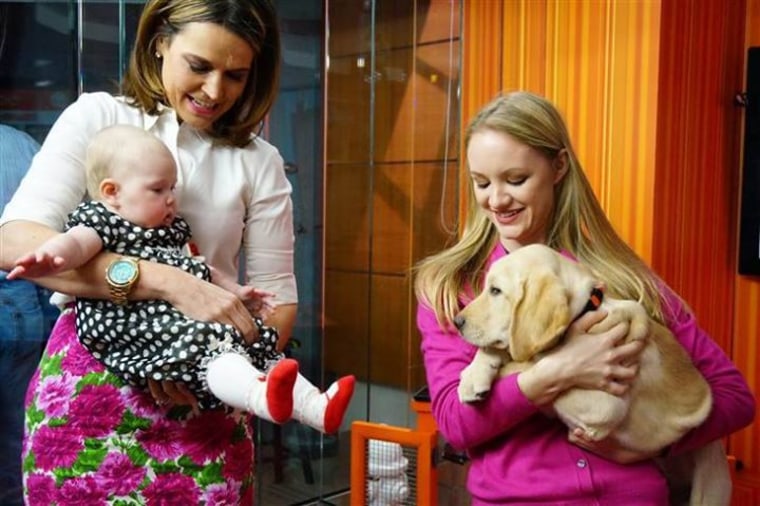 And the results were, as you might expect, unbelievably adorable. They include many unsuspecting, occasionally unconscious tots, a few doting dogs, and some oh-so-curious kitties, too.
For your own chance to be featured in future "Baby's First" round-ups or one of our other fun series, make sure to like the Today Parents page on Facebook.
And for tips on how to safely introduce your family pet to the new baby, check out this helpful advice from the Humane Society of the United States.
1. The Lick of Love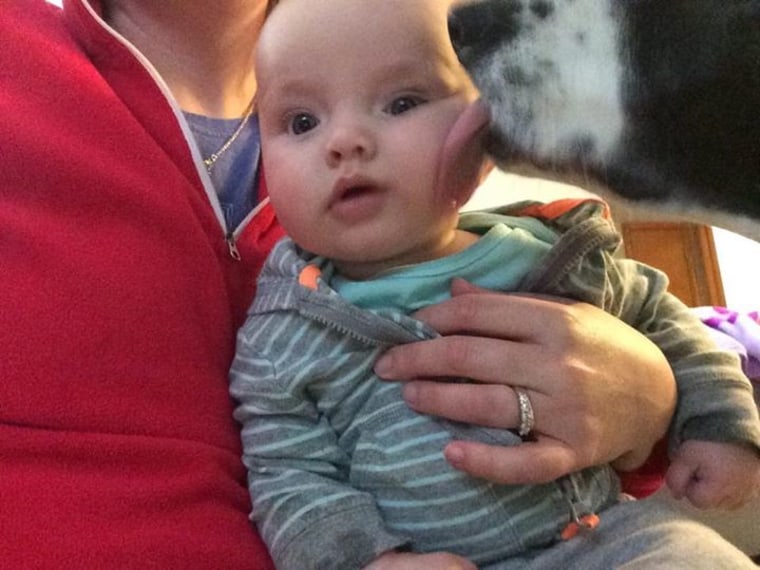 2. What's This?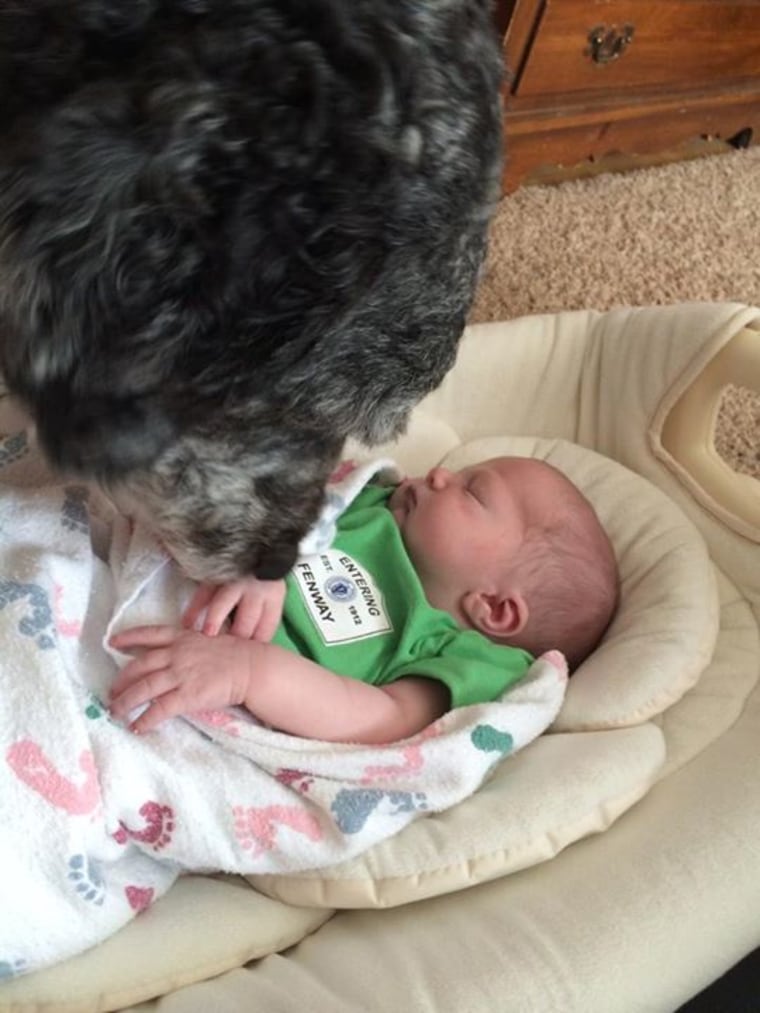 3. Happy Together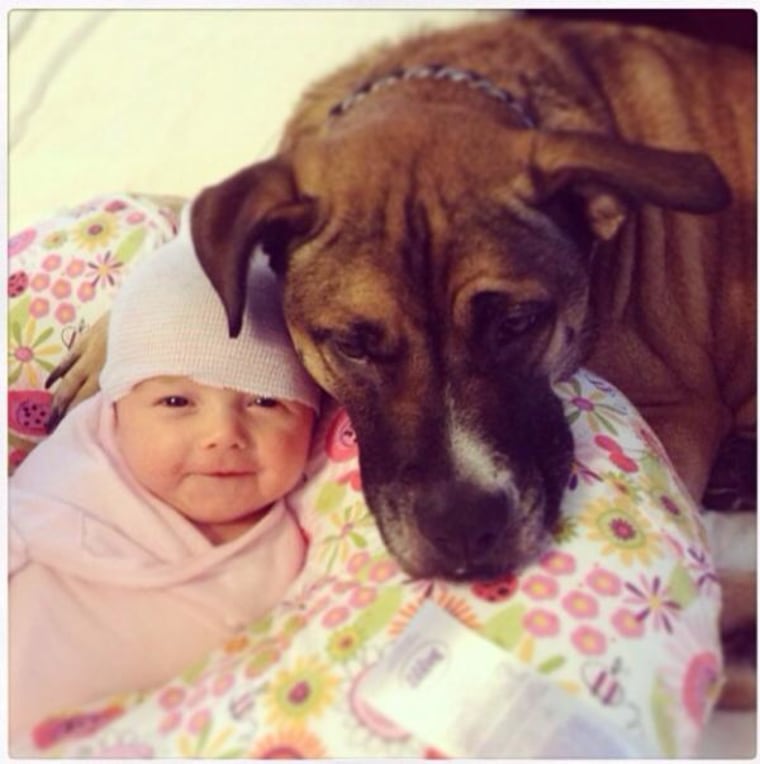 4. The Protector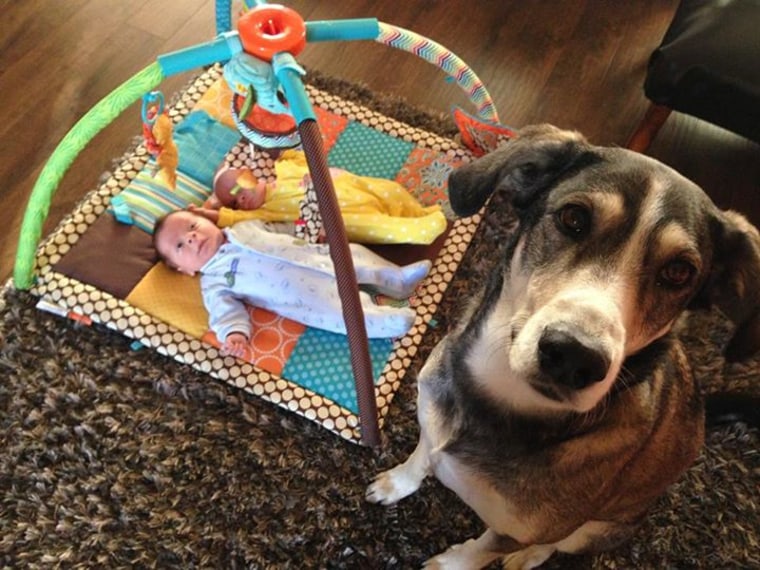 5. I'll Stay By Your Side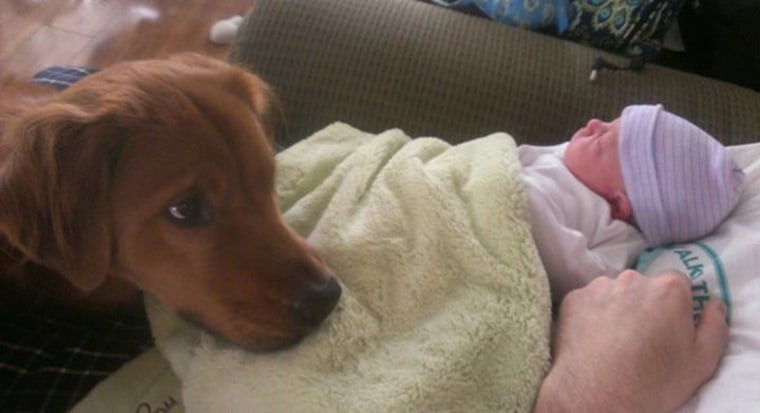 6. Curious Kitty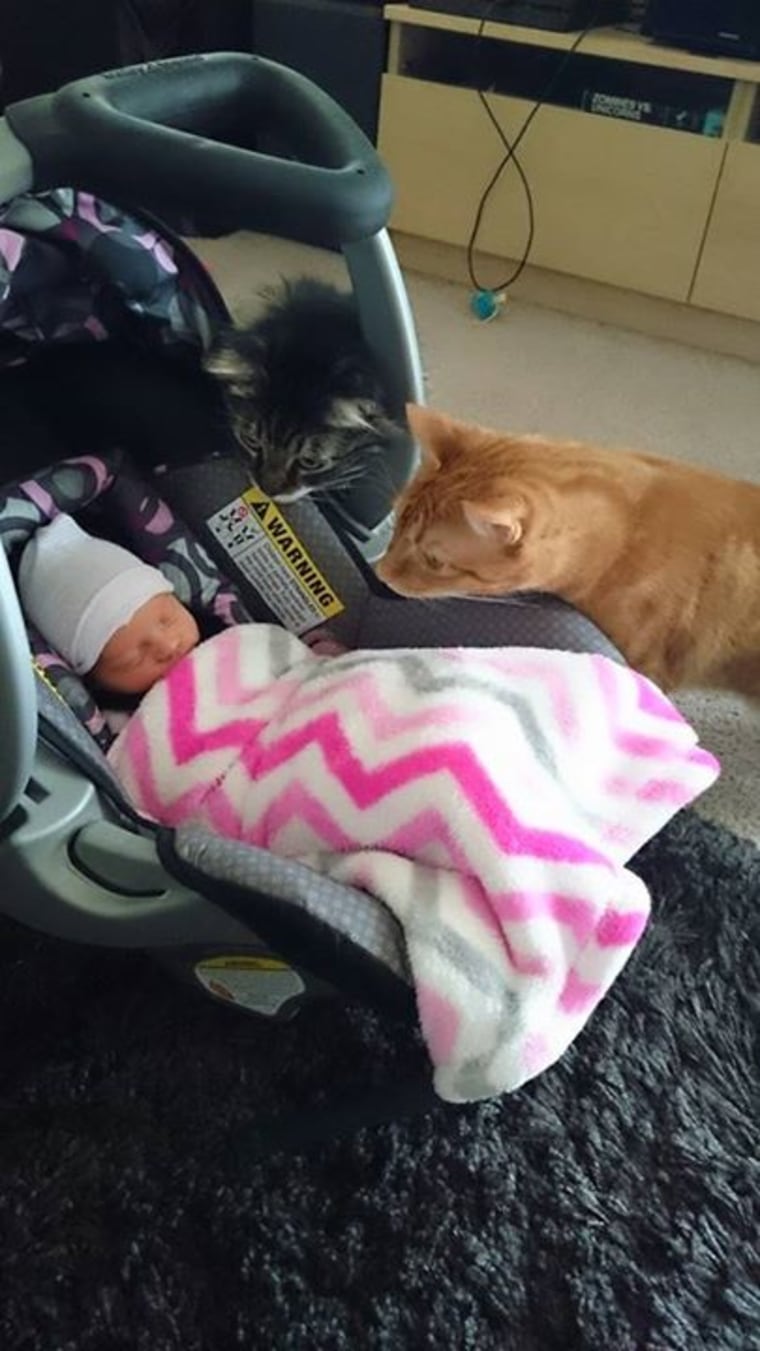 7. The Old Dog and the Newborn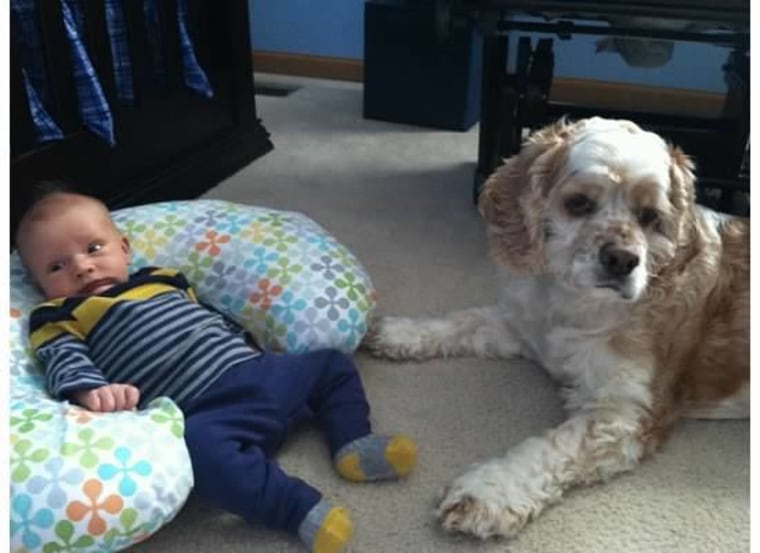 8. Seeing What All the Fuss Is About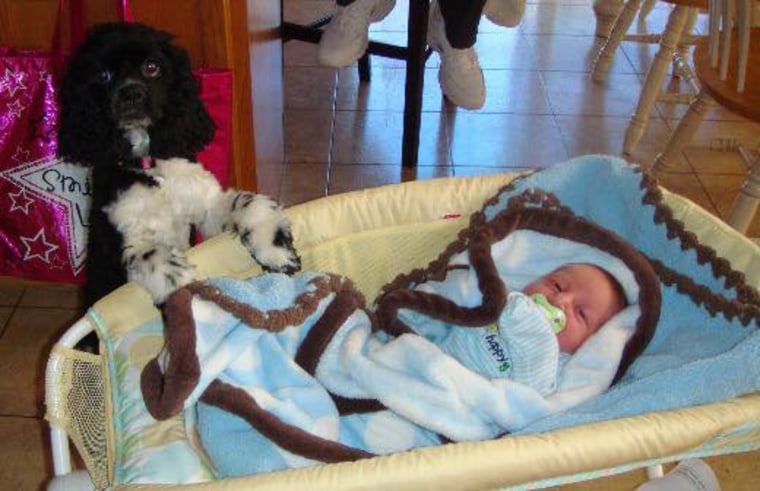 9. Checking Out the New Guy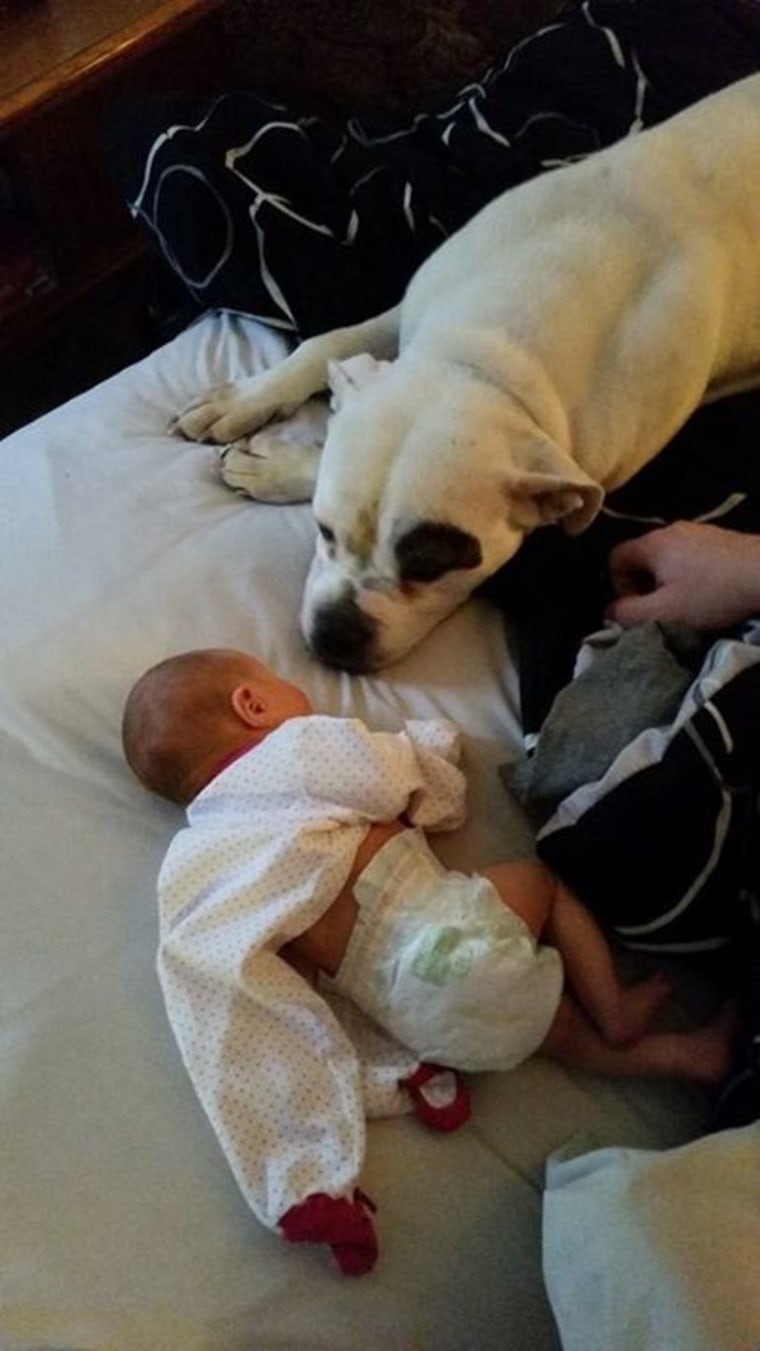 10. Two is Better Than One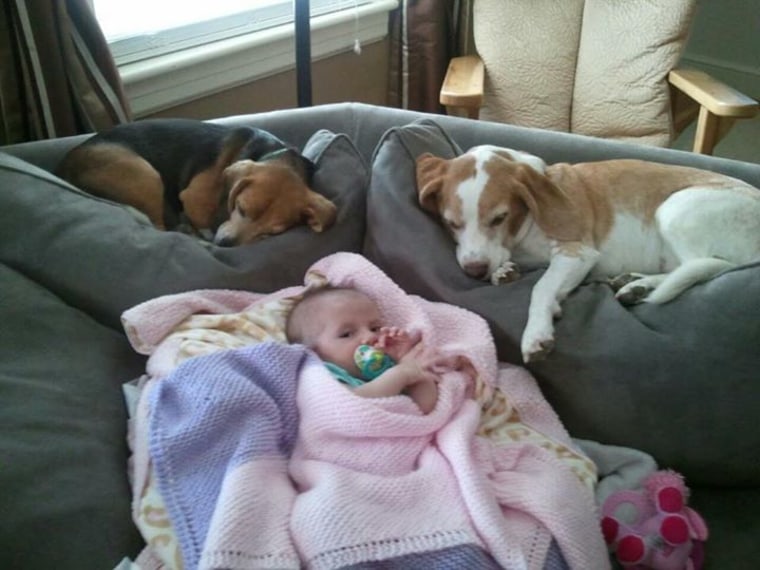 11. Matching Collars and Baby Blankets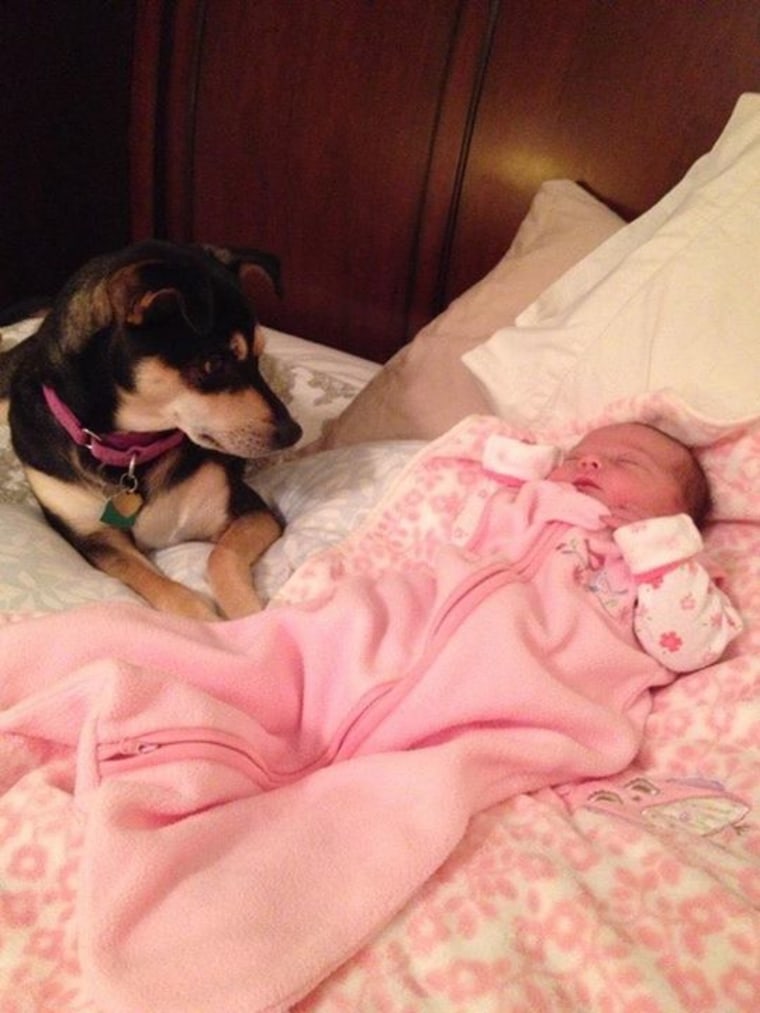 12. Puppy Cuddles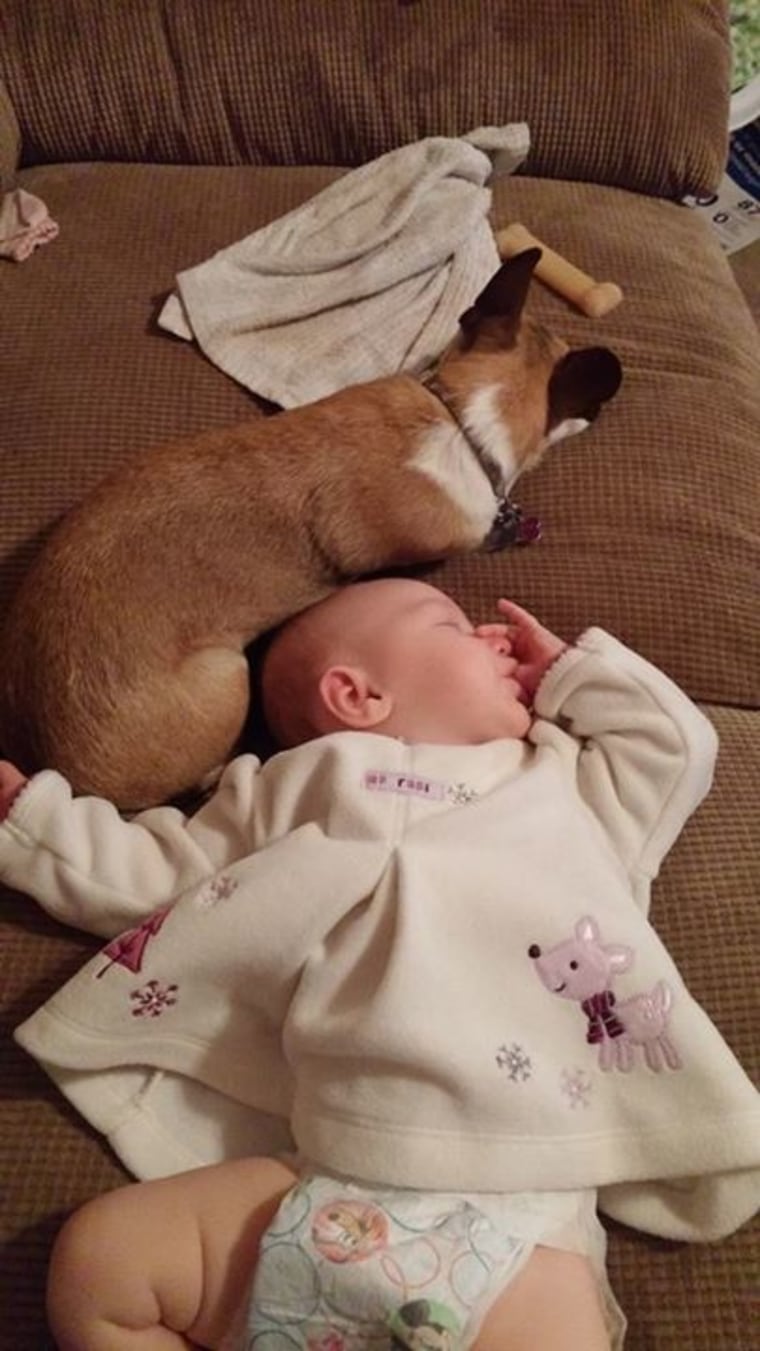 13. How Sweet It Is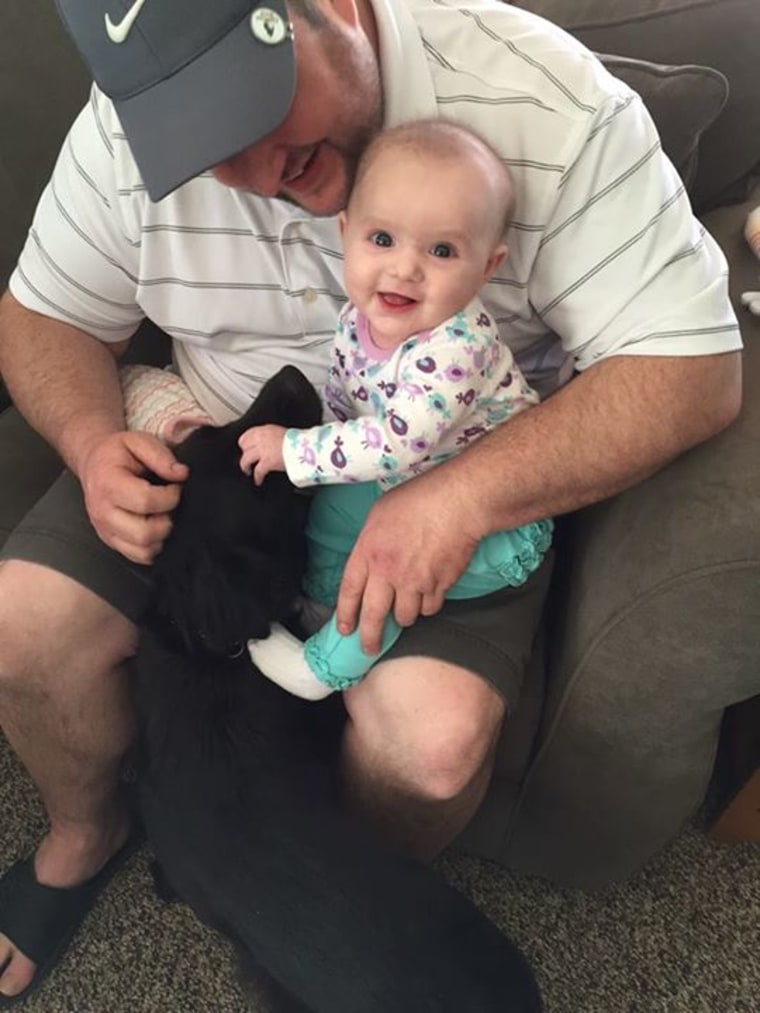 14. Snuggled Up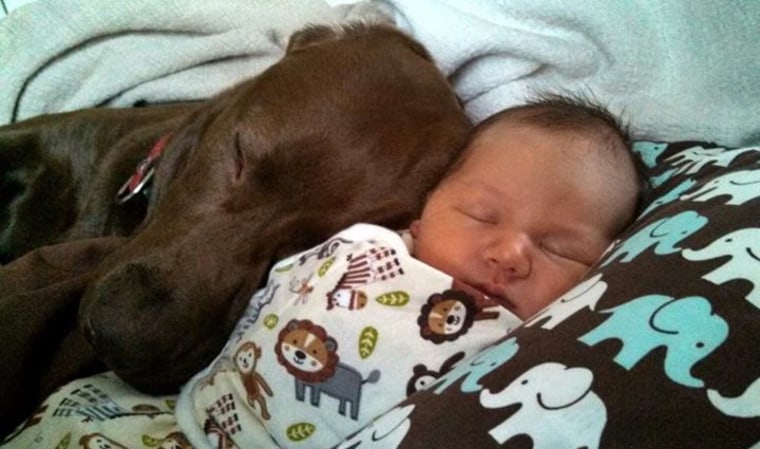 15. Quick Conference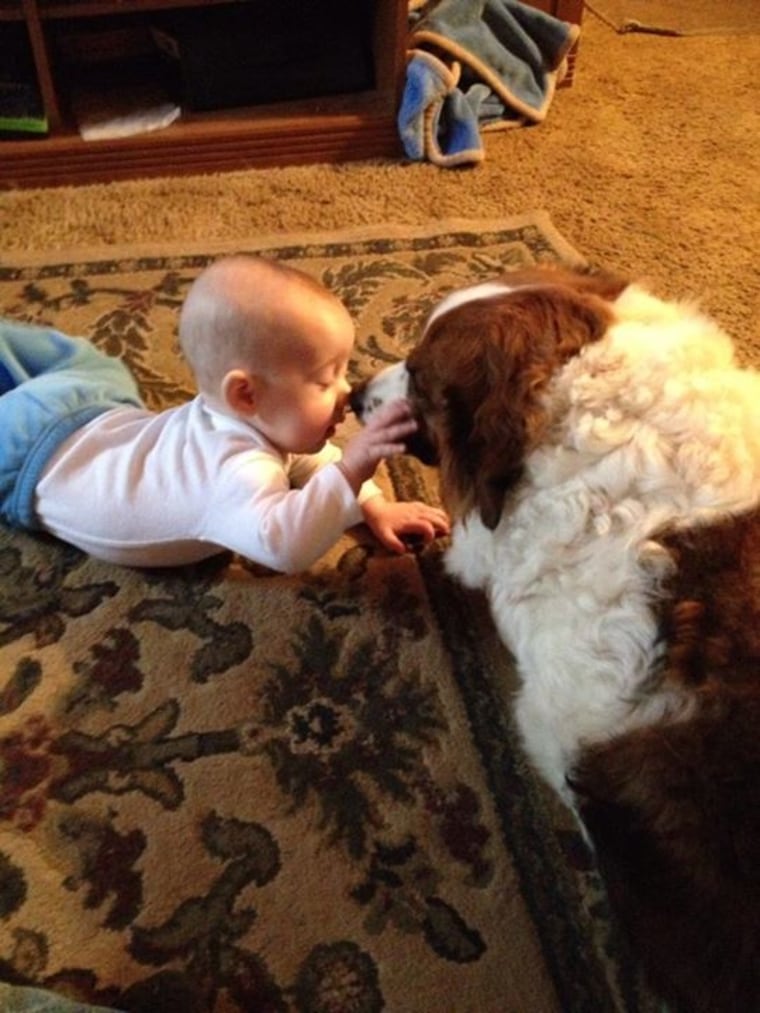 16. What's This?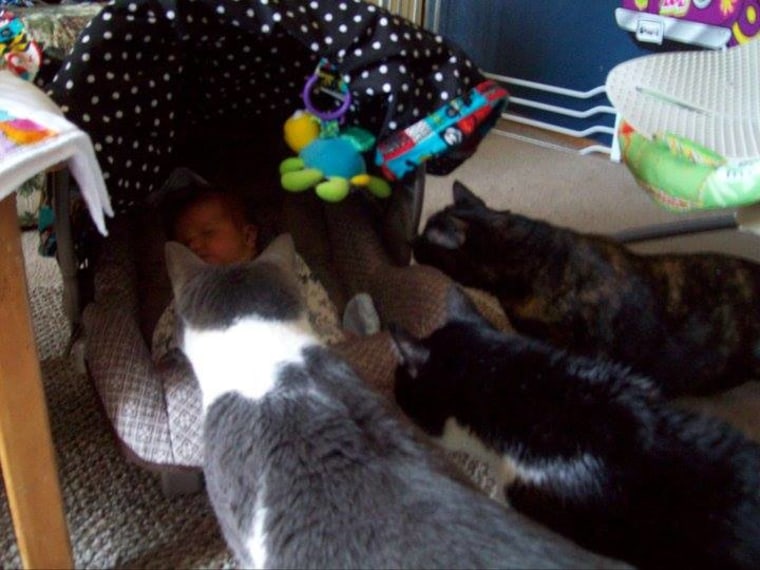 17. Nap Neighbors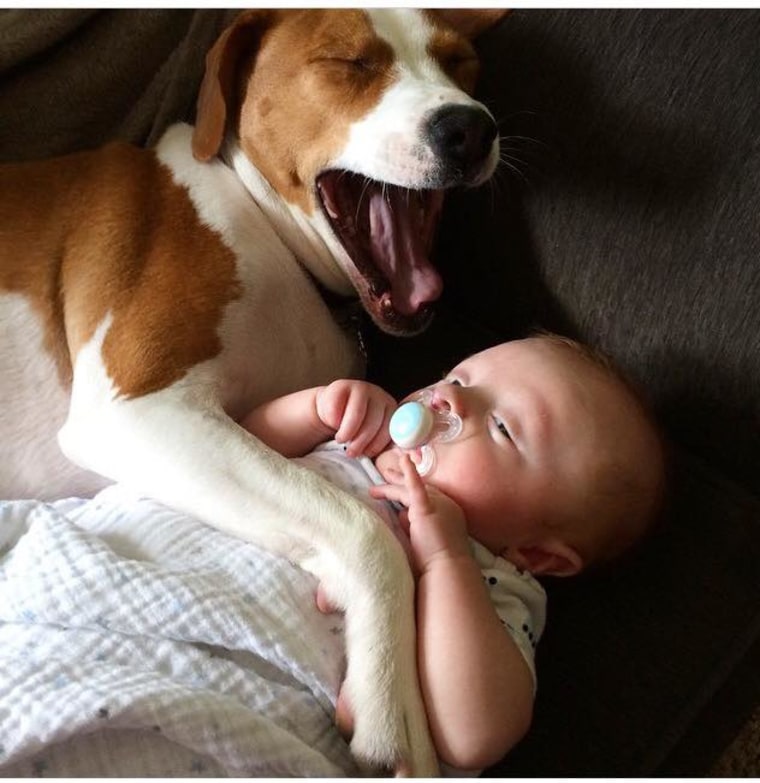 18. The Fluffiest Pillow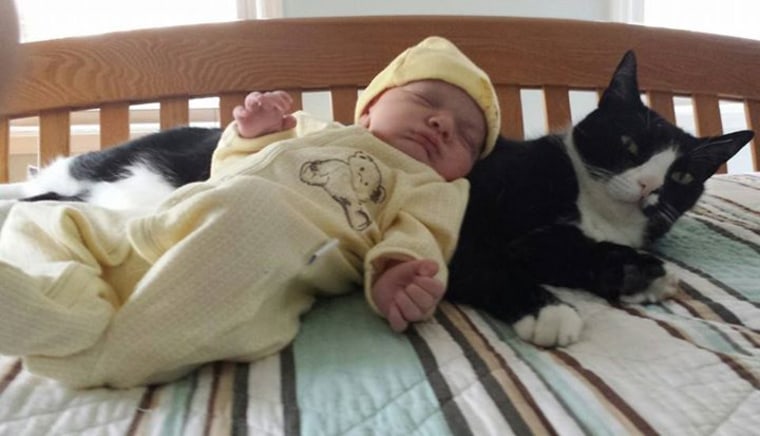 19. Thorough Inspection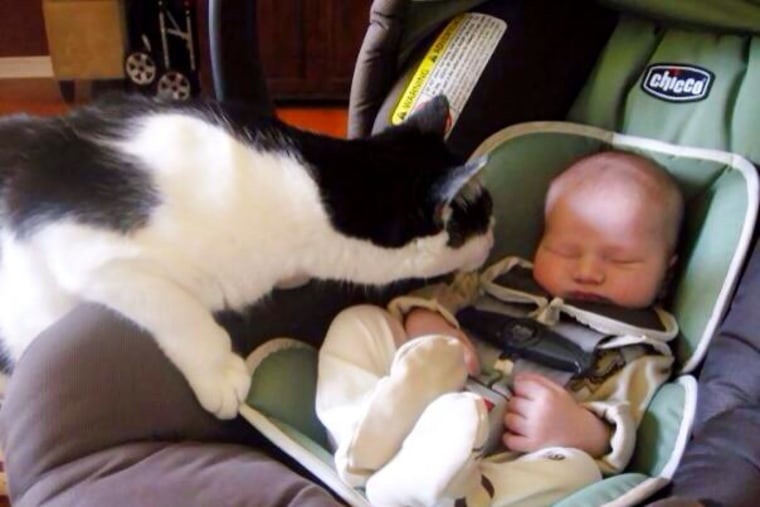 20. Friends Forever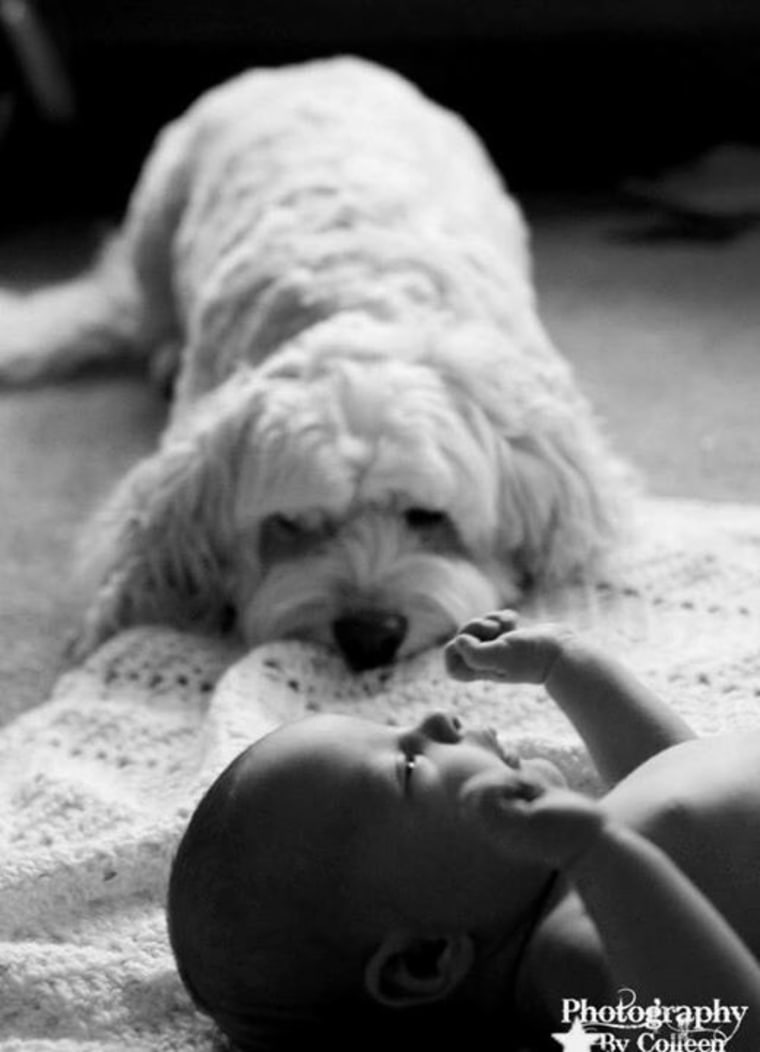 21. Snoozin'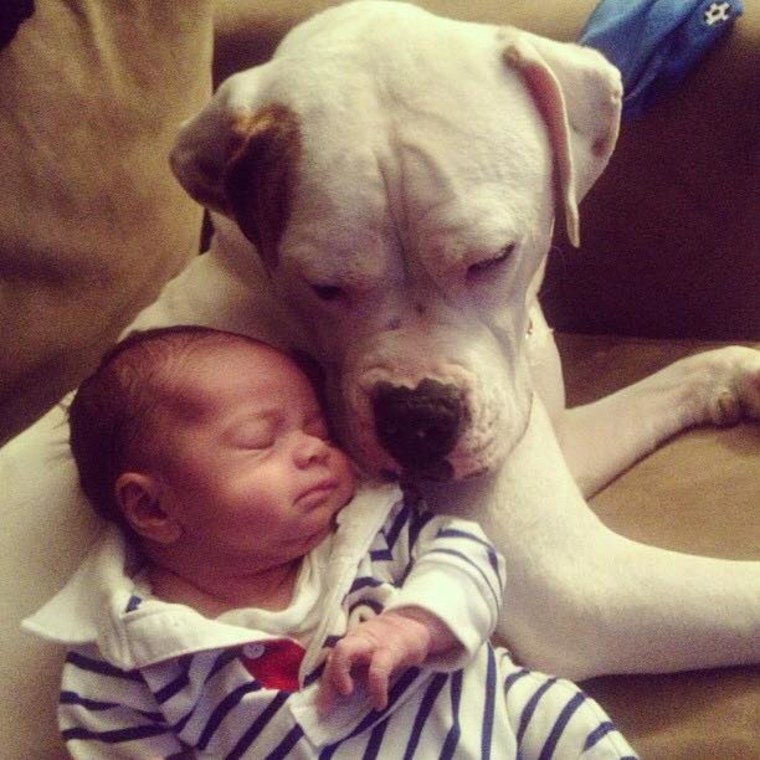 22. Then and Now