/ Source: TODAY Contributor
When Ben Austin was diagnosed with cancer in early July, his family wanted to encourage him to fight the disease with the same strength and determination shown by his favorite cartoon characters — superheroes.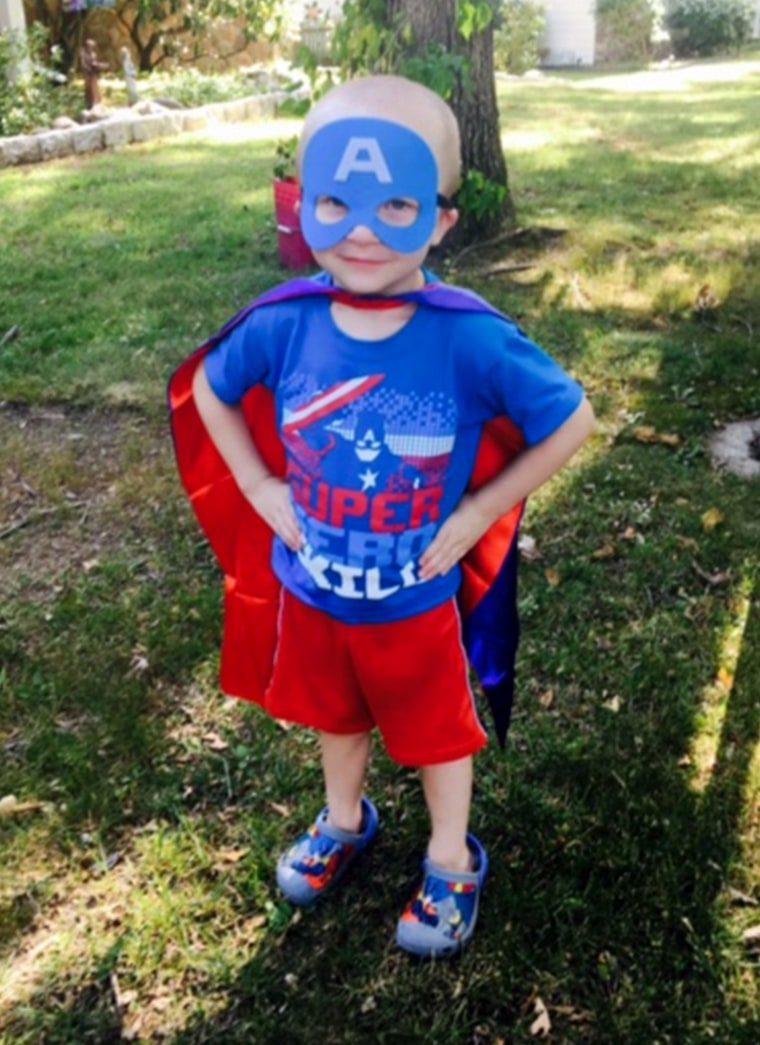 The family started #SuperheroesforBenny, a social media campaign requesting illustrations of superheroes be mailed to the 3 year old to encourage him as he began chemotherapy treatments to shrink his Wilms tumors — a form of pediatric kidney cancer.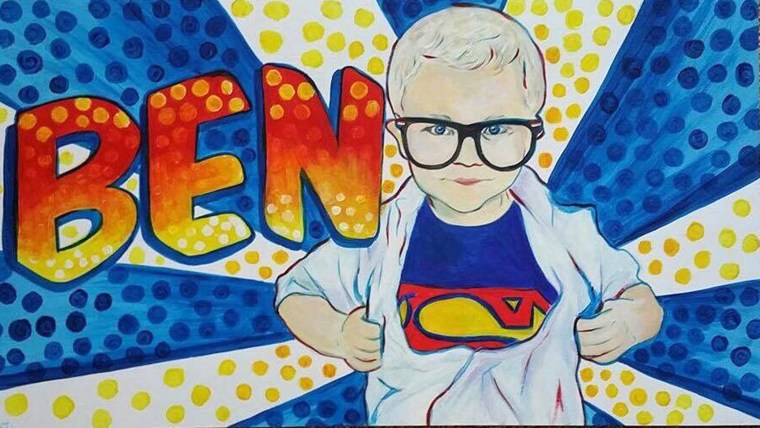 To date, Ben has received nearly 2,000 pieces of mail, ranging from illustrations by professional comic book artists to packages containing superhero-themed presents.
RELATED: Family of boy with cancer asks for superhero drawings to encourage son
"Ben looks forward to having his mail dropped off when his grandparents visit," Ben's mom, Sara Austin, told TODAY Parents. "He says that everyone wants him to get better, and that's why they are sending him these drawings and prizes. He seems to get a burst of energy whenever it arrives for him and it always brings a huge smile to his face."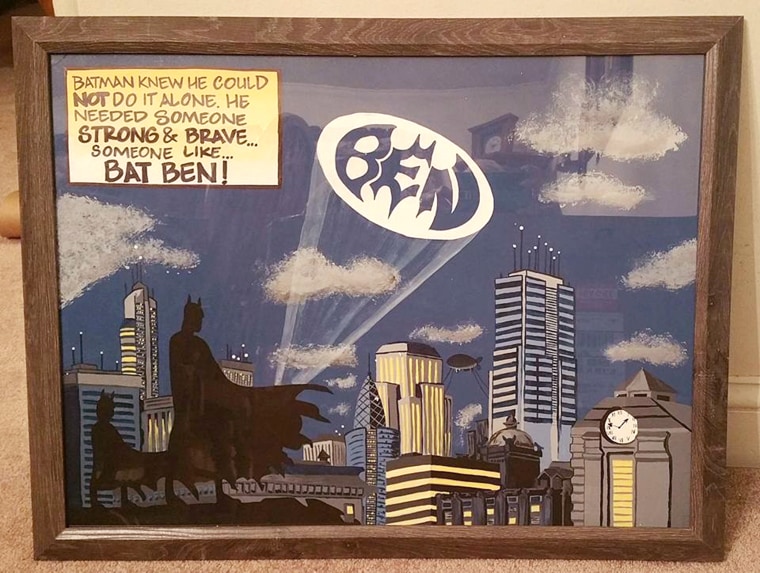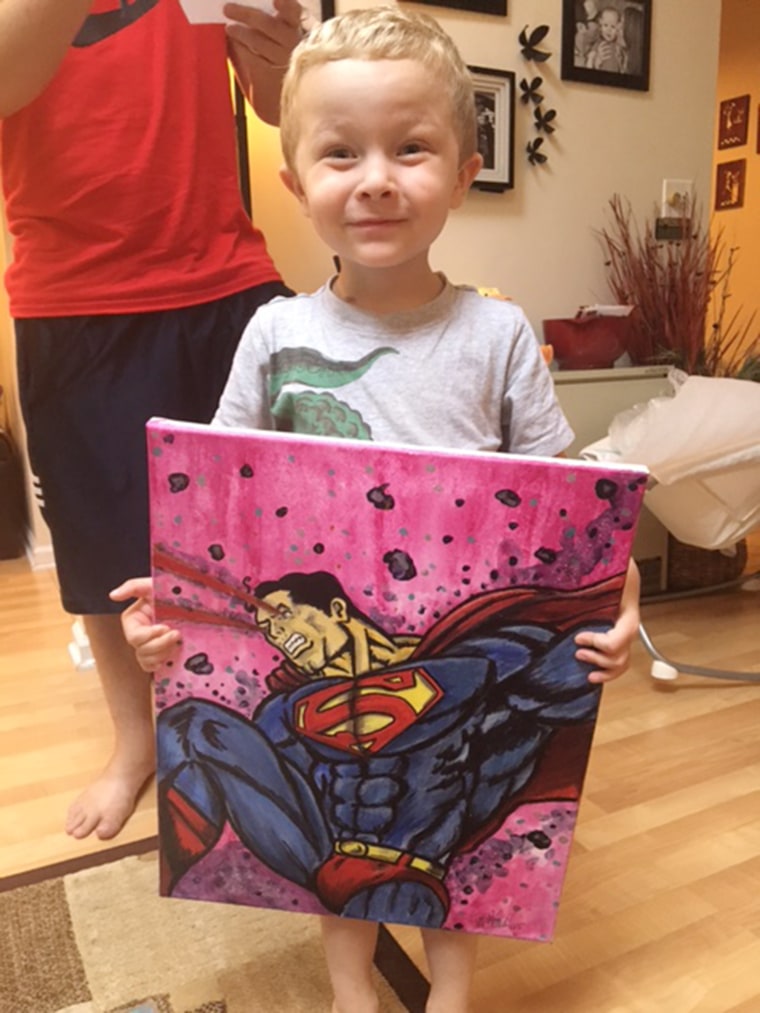 Ben is currently undergoing chemotherapy treatments, which doctors hope will shrink his tumors enough for them to be removed surgically. A recent MRI showed the tumors were getting smaller, leaving Ben's family optimistic that he will be scheduled for surgery in the near future.
"His road will be long — certainly longer than anyone wants for him — and we're changed forever for seeing this child we love experience what he's experiencing," said Ben's aunt, Jonelle Kusminsky. "But we're also changed for witnessing the goodness of humanity in friends, family and, most especially, complete strangers. It's been kind of surreal."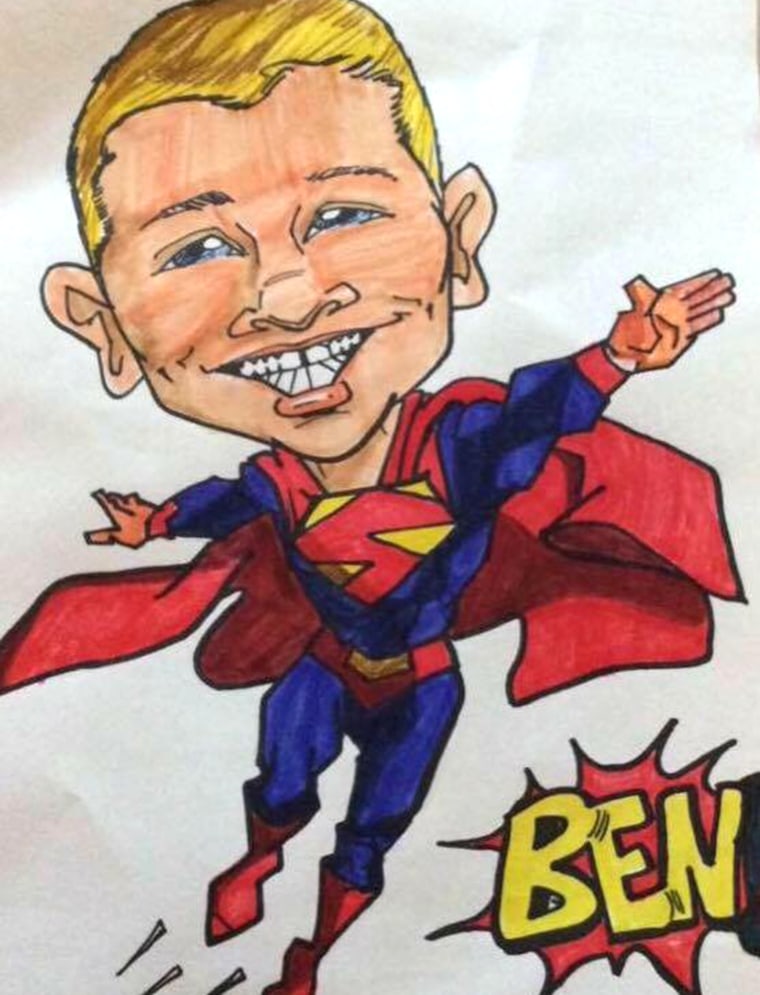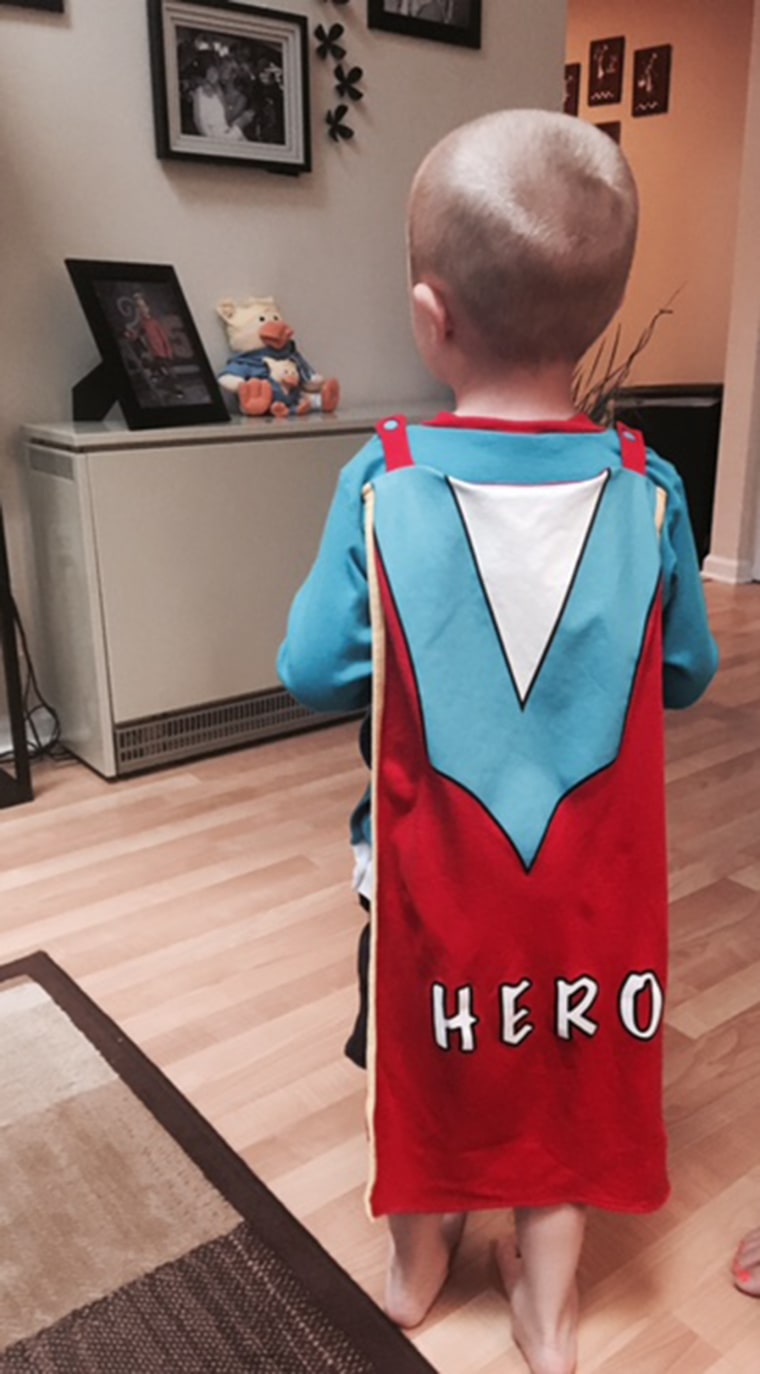 In addition to hundreds of superhero drawings, Austin says her son has received coloring books, stuffed animals, homemade blankets and pillows, toys, dress-up capes and other superhero gifts. Packages have come from a myriad of places, from groups of kids at summer camp to supporters in Australia and Finland.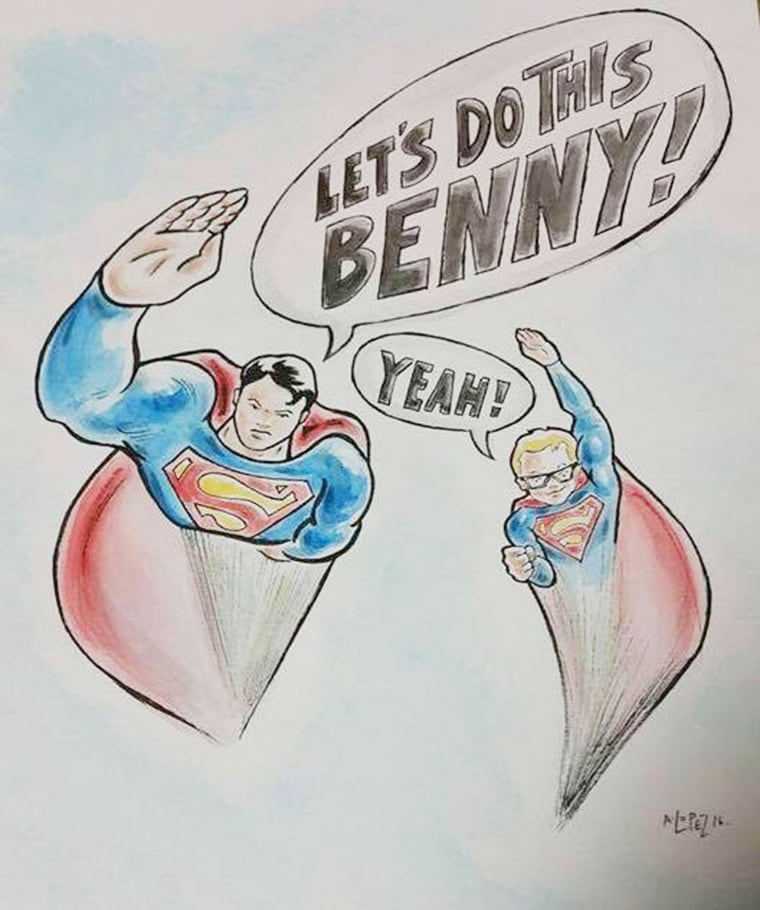 As Ben continues chemotherapy and awaits surgery, his family continues to ask for help encouraging the child to stay strong.
Never miss a parenting story with TODAY's newsletters! Sign up here
"We really feel that Ben has a purpose that is much bigger than him," said Austin. "He has inspired kindness and generosity in a lot of people that don't even know him. Thank you will never be enough."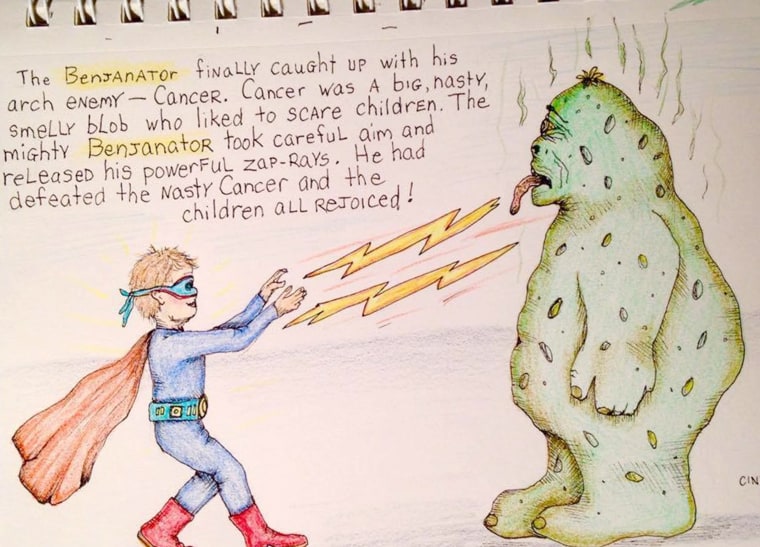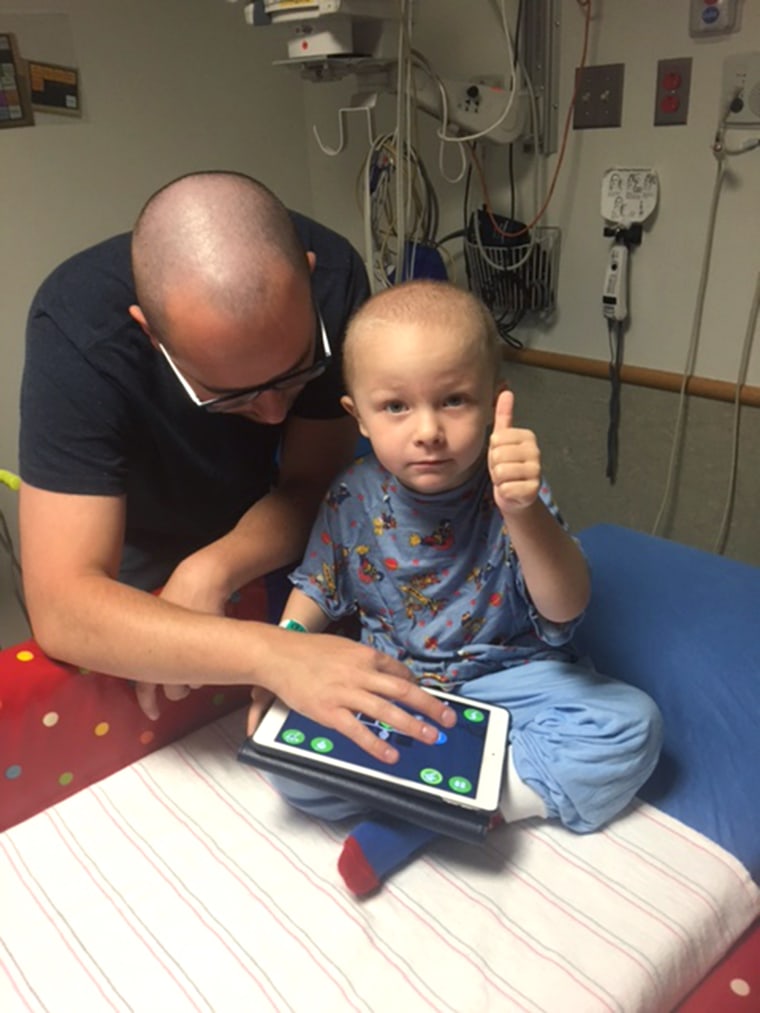 Drawings of #superheroesforbenny can be mailed to:
Benjamin Austin, c/o The Malta Family, 10 Wheatfield Lane, Mountaintop, Pennsylvania, 18707.