/ Source: TODAY Contributor
If you're still searching for that last-minute Mother's Day gift for the mom in your life, look no further than the bedroom.
More than 6,000 moms took our un-scientific survey on TODAY.com to tell us what moms REALLY want for Mother's Day. Nearly 70 percent agree they'd prefer two extra hours of sleep over a piece of expensive jewelry.
Laurel Coppock, one of the comedic moms behind YouTube channel The Breakwomb, agrees.
"I would always like two extra hours of sleep," said Coppock. "Fancy massage? No. Two extra hours of sleep, please. Gift from my husband? Yes please, as long as it's two extra hours of sleep. I would also love breakfast in bed, provided that I can sleep through it."
Moms also agree that a sentimental gift from their child is preferable to a massage or a fancy makeover. More than 60 percent of moms who took our survey agree that they'd much prefer an adorable, hand-made card from their kids to a spa day.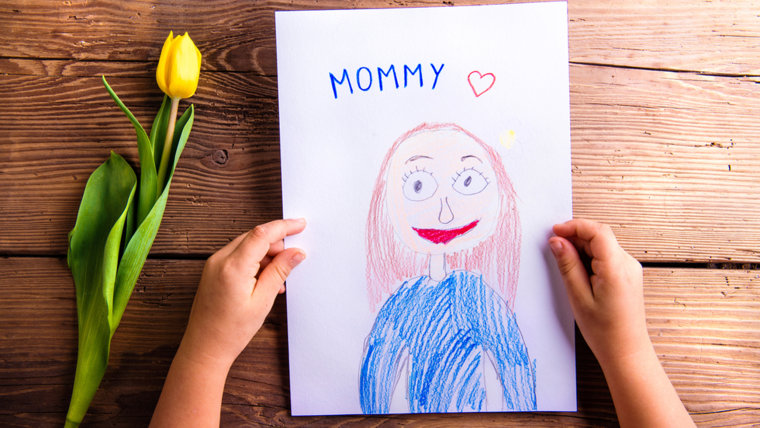 Moms are torn, however, on whether their idea of a perfect Mother's Day involves spending the day surrounded by their kids, or relaxing in quiet solitude. Of the moms who answered this survey question, the votes were split 50/50.
Suzanne Fleet, who blogs at Toulouse and Tonic, says there's no question in her mind which side of the fence she lies on.
"What I want for Mother's Day is some space," Fleet told TODAY Parents. "I'm sure as my kids get older, I'll be dying for them to spend some extra time with me, but right now having some alone time would rock the most. Say four hours of uninterrupted, pajama-wearing reading in my bed? Bliss!"
Brenna Jennings of Suburban Snapshots says she spent the day with her husband and daughter last Mother's Day, and enjoyed it because her family truly made the day about her.
"We walked around Portland, Maine all day and we stopped wherever I wanted and browsed wherever I wanted and ate wherever I wanted," said Jennings. "It wasn't so much having my way that was the best, it was that my husband didn't once eye roll or ask how much lunch cost or nag me for Instagramming something, and he handled all the discipline. It was like hanging out with my favorite people in the world without all the pesky, day-to-day stuff getting in the way of our fun — well at least not my fun."
Moms were also divided equally on whether breakfast in bed or a meal at a nice restaurant would be their Mother's Day celebration of choice.
Jessi Sanfilippo, a YouTube comedian at Shuggilippo, told TODAY that a Mother's Day meal is not the gift she's most interested in.
"Is it totally nuts that my deepest desire for Mother's Day is to do absolutely nothing? I mean, I want to wake up like a potato, roll through the day in the same PJ's I slept in the night before, and maybe change my underpants before bed that night," said Sanfilippo. "It's crazy how the fast pace of motherhood makes the dream scenario completely boring. Oh God, I'm that lame mom."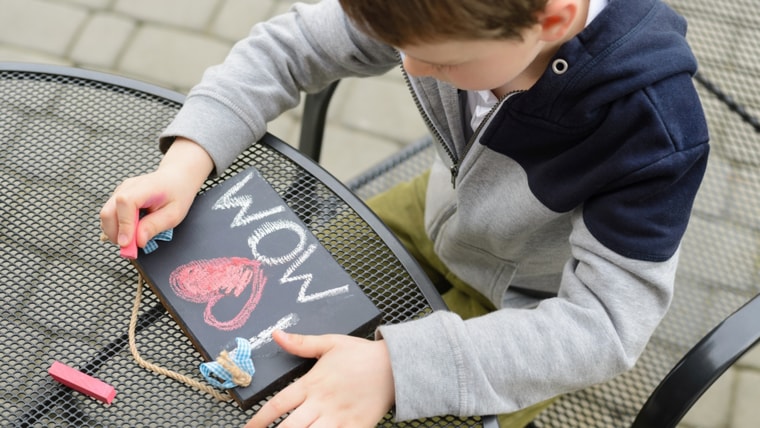 Kim Holderness of The Holderness Family admits she's put husband, Penn, through some crazy antics in the name of Mother's Day. Last year, the family released a video chronicling Penn's feelings about going through a simulated pregnancy and labor experience.
This year, however, Holderness says her expectations are a bit lower.
"I just want to pee with the door closed," she said. "That would be the greatest gift of all."
To see the results of TODAY's entire Mother's Day survey, click here.