After facing an unthinkable tragedy—the death of her boyfriend, who was the father of her child—Sierra Sharry wanted to memorialize the man she loved by showing her son that his dad is always watching over them. So Sharry asked photographer Kayli Henley to create a unique family photo: it shows Sharry, son Taos, and an edited image of boyfriend Lane Smith.
Henley shared the photo on the Facebook page for her photography business last week, and says she's amazed at how quickly the touching tribute has gone viral.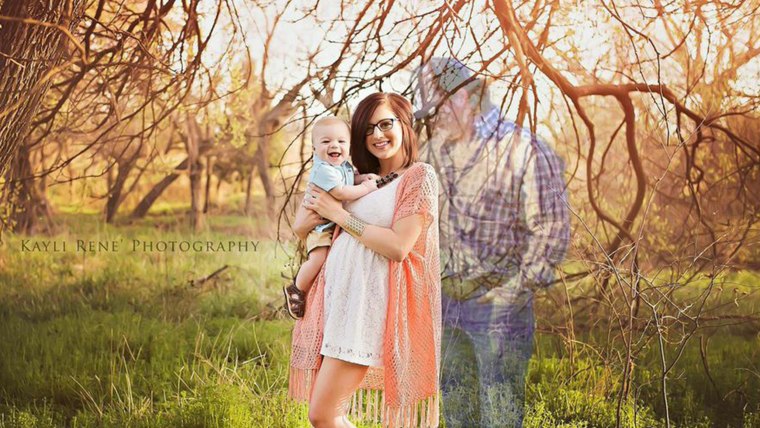 "I am still unable to comprehend how viral this photo has gone, but I am happy to have helped tell Sierra's story," said Henley, adding that she has received hundreds of messages and emails from others who have similar stories to Sharry's and can relate.
Sharry, who lives in Eakly, Oklahoma, told TODAY Parents that Smith was killed in an ATV accident last July, when she was 8 months pregnant with their son. Sharry, too, says she has been flooded with responses from families with stories similar to hers, as the photo has made its rounds on the internet.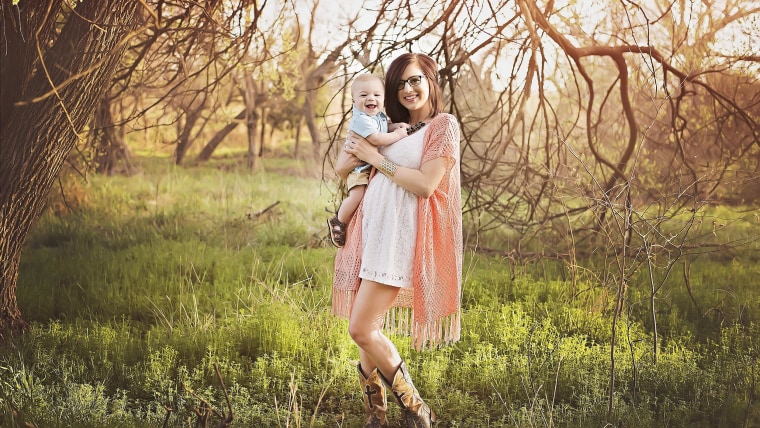 "I've had so many people comment on the pictures and tell me their stories, which I hate because I wouldn't wish (what they're going through) on my worst enemy. The encouragement I've gotten from these people I don't even know is something I'll never forget. I hope I can help them to remember we have to push forward and never forget our loved ones. Because they were a huge part of our lives, we have to push forward for them," said Sharry.
Sharry's son is now 7 months old, and as he grows older, she says she is glad she will have the image to share with him.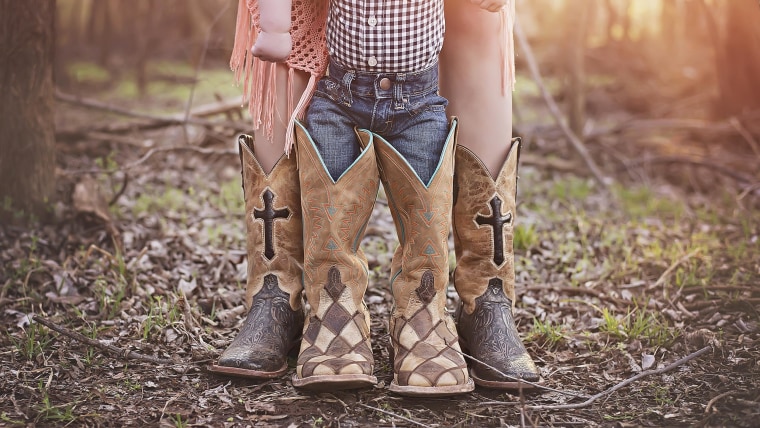 In Henley's Facebook post, Sharry explained what the image means to her, saying, "I now have a picture of my little family…This is how I picture us—Taos and I living our lives the best we can with Lane always watching over our shoulder. He is watching out for his little boy better than anyone and I know he's got to be so proud."