Savannah Guthrie, Hoda Kotb and Dylan Dreyer spent Valentine's Day thousands of miles away from home in the frigid temperatures in Pyeongchang, but a special surprise Wednesday on TODAY warmed their hearts.
The moms of TODAY were surprised by a sweet video featuring their children and significant others sending Valentine's Day wishes their way from home.
"That was the best Valentine's gift we could get!" Savannah said. "Everyone back home, we love you!"
Savannah's husband, Michael Feldman, and their daughter Vale, 3, and son Charlie, 1, played an adorably out-of-tune version of the song "Mommy Loves Us", written by the kids to wish her a happy Valentine's Day.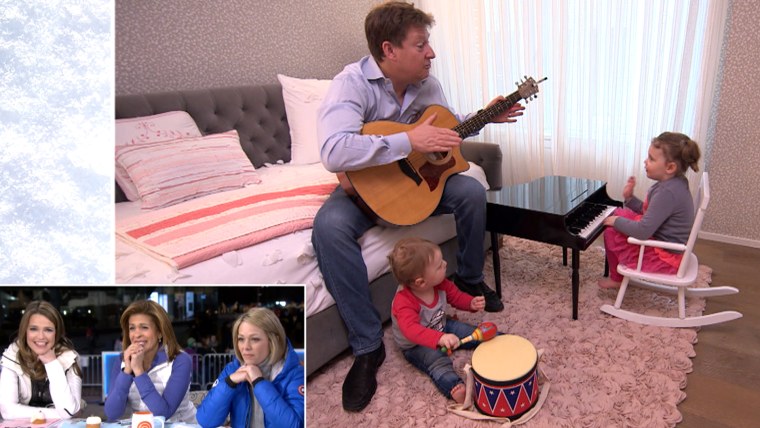 "Since you've been gone, the nights have been a little longer, the days have been a little longer, and there's definitely something missing around here,'' Feldman said.
Hoda's boyfriend, Joel Schiffman, helped their baby daughter Haley Joy, who celebrated her first birthday on Valentine's Day, make a finger-painting masterpiece for Mom on the special day.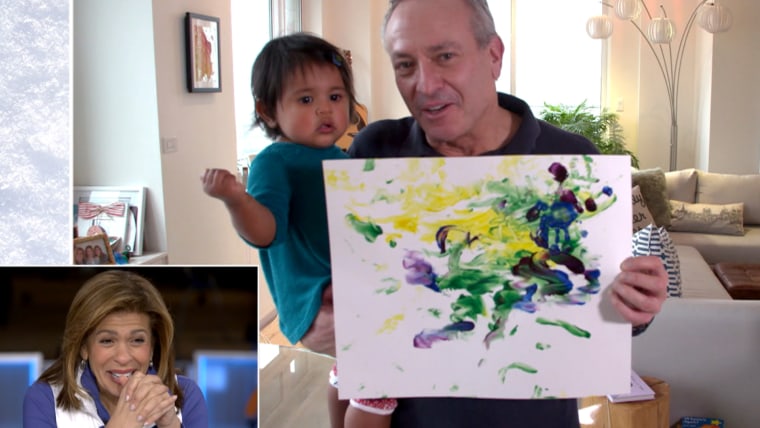 "We miss the dinner and a show when Mommy dances and sings,'' Schiffman said.
Hoda had already made sure to wish her precious baby girl a happy birthday a day earlier from South Korea.
Dylan was almost in tears watching husband Brian Fichera and their year-old son Calvin whip up "the most luxurious, decadent, massive cake ever" for Mommy.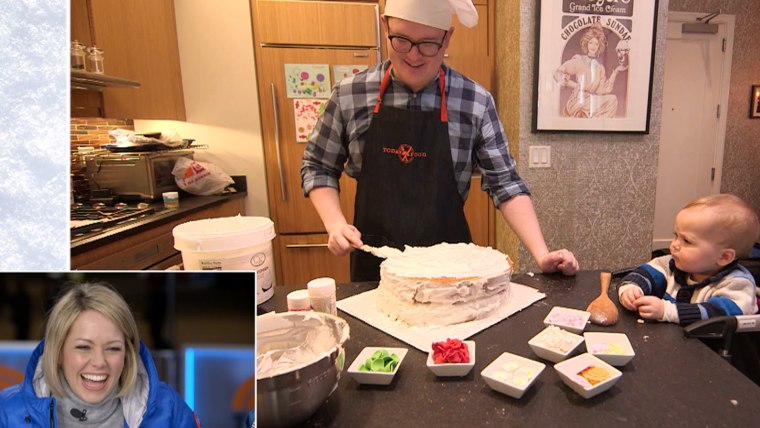 Calvin — who's surely holding off on taking his first steps until his mom returns from covering the Olympics — also made sure to blow her a kiss.
"That is the sweetest thing I've ever seen,'' Dylan said.
Happy Valentine's Day!
Follow TODAY.com writer Scott Stump on Twitter.