All parents know and fear it: the toddler temper tantrum.
But one father saw his daughter collapse in a fit of ire and decided to do something about it: Channel her little rage into the roar of Godzilla, then let her rampage through a (fake) Tokyo!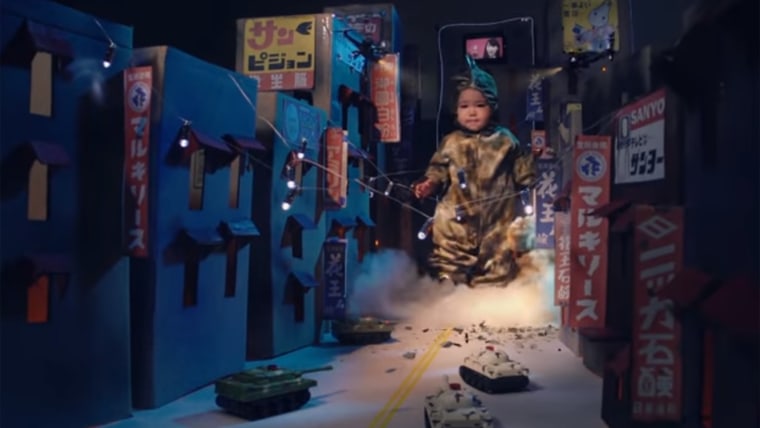 William Zilliox is a camera operator by trade (he works on TLC's "Little Couple") and has a young daughter with a second baby on the way. His short video of Patricia stomping through the streets, "Godzilly: King of the Daughters," is adorably terrifying.
MORE: 'Dragon Baby' viral video features kung-fu toddler taking on a stuffed dragon
"I had witnessed my daughter having a tirade in the living room, and I pictured it all in slow-motion and wrote it down," Zilliox told TODAY.com. "And I thought, I'll film this and see how it goes."
In the video, Patricia is dressed up in a Godzilla costume and looms large before a cardboard city of toy soldiers, tanks and helicopters. But she's got bigger problems (or possibly a big solution) when Mothradog swoops in, eats up the city's peanut butter supply and cuddles Godzilly into submission.
MORE: Dad's special effects turn toddler son into superhero
Admittedly, Zilliox has better camera and special effect skills than most of us, which makes the short work so well. When you see Patricia trooping into town, she's actually gently getting tickled by mommy Jennifer, who darts out of camera range so the little girl can laugh.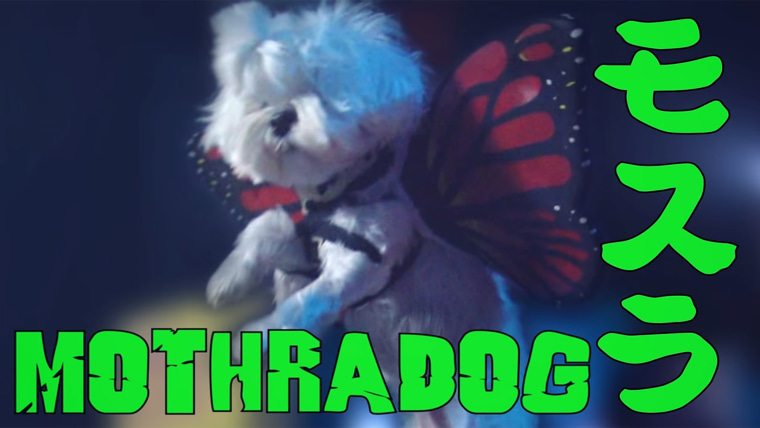 As for those soldiers and weapons taking aim, Zilliox did his best to make sure the shots that land sound like they're hitting armor and deflecting.
"I went to great lengths to use smiley and happy shots," he said. "She's not being hurt!"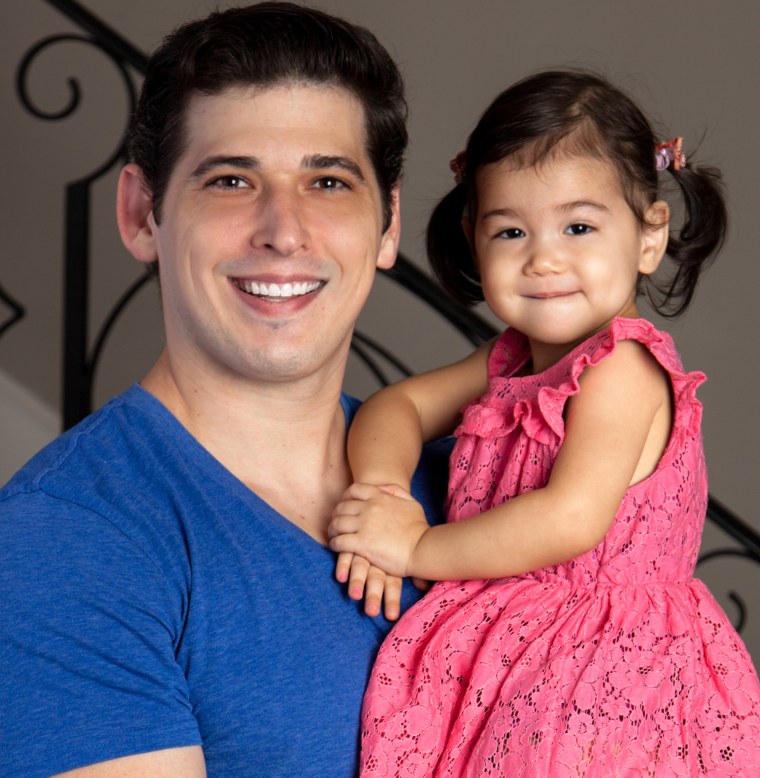 But what about Mothradog? "There's only so much a dad can do with his daughter, so the dog was always a huge part of the sketch," he reported. "You just put Mothradog next to Patricia and she hugs Mothradog!"
As would we, peanut butter face and all.