If you can't beat 'em, sing 'em.
Perhaps taking a cue from Jimmy Kimmel's Mean Tweets series, YouTube sensations the Holderness family have flipped the script on nasty Internet commenters, setting their favorite insults to music in a new video posted Monday.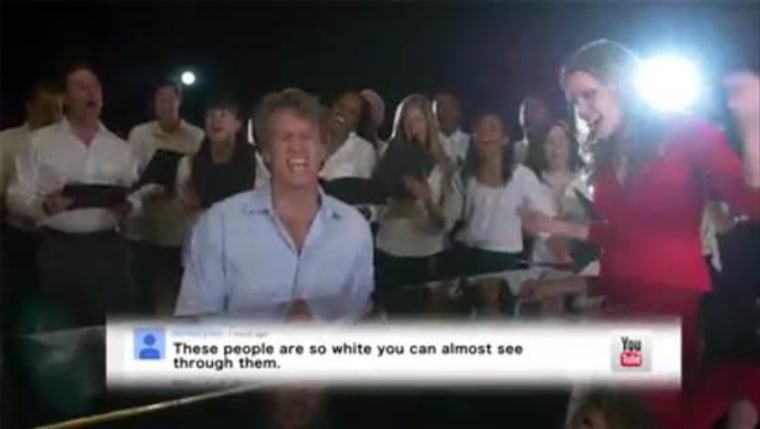 Parodying "Seasons of Love" from the musical "Rent," parents Penn and Kim Holderness are serenading viewers with "Comments of Love," ranging from people calling them "The worst [freaking] people in the history of humanity" and "This video is why all the terrorists hate us."
Related: Behind the music: 'XMas Jammies' family on their wild year, new holiday video
The Holderness family first went viral in December 2013, when their "XMas Jammies" holiday video went on to collect more than 15 million YouTube views. Their follow-up parody "Baby Got Class" premiered at the end of the summer, with follow-up hits "All About that Baste" and "Jammie Time" arriving in time for the holiday season. But as the parents note in their new video, along the way, they collected quite a few comments, "some of them positive, and some of them not."
Right before "Comments of Love" reaches its coda, Kim speaks to the camera. "It's February; it's the season of love; and we love all of you!" she says. "And nothing will ever change that — no matter what you do, say or write."
Follow TODAY.com writer Chris Serico on Twitter.