Stacy and Frank Parrado just celebrated 10 years of marriage — but their anniversary present came only recently through news they received from a certain TODAY anchor.
The New Jersey couple thought they were sitting down to talk about the arduous process of adoption during an interview with Hoda Kotb, who became a first-time parent herself last year through adoption. But Hoda had a surprise for them.
Frank and Stacy got married in their 20s, thinking they would eventually have children after they had a chance to enjoy spending time together as a couple. They first tried to expand their family about five years ago, but when they failed to get pregnant, the couple turned to a fertility specialist and learned about complications from Frank's childhood cancer treatments.
"It was a curveball we thought wasn't going to be there because I was 6 years old at the time," he said. "They just said sometimes, given the chemo, it just has those long-term effects, so it took us for a loop."
The news devastated the couple, particularly Stacy.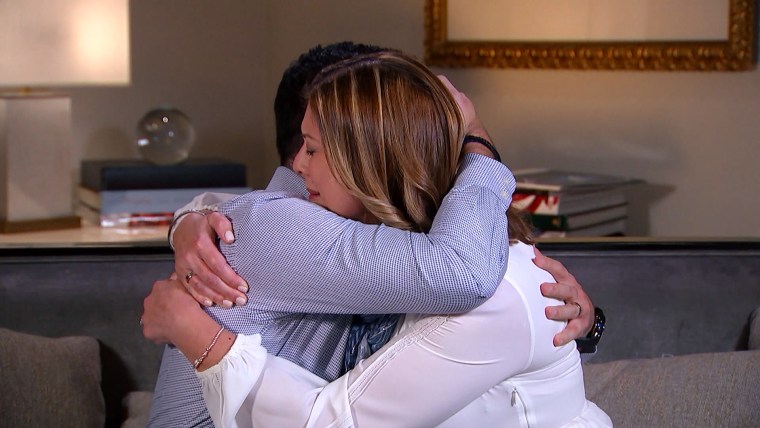 "I actually felt like I wished it was me, not him, because I knew it hurt him really bad," she said, getting emotional at the memory.
The couple took some time to absorb the news and think about how to proceed. Adoption seemed like a natural next step, especially since Stacy's mother and aunt were adopted.
"My grandmother couldn't have children so I was familiar with adoption and after a while, we talked about it and we said that was a route that we thought would be a really great way to go for us," she said.
The couple started the paperwork, went through background checks and home visits and, after being approved by the adoption agency, began the hardest part: waiting.
"There's good days and there's bad days. There are days when you wonder how much further you can go," Frank said. "We push each other through those days."
And that's when Hoda surprised them with the joyful news: "I think the day is today." The couple had been matched, Hoda revealed, and a baby girl would soon be joining their family.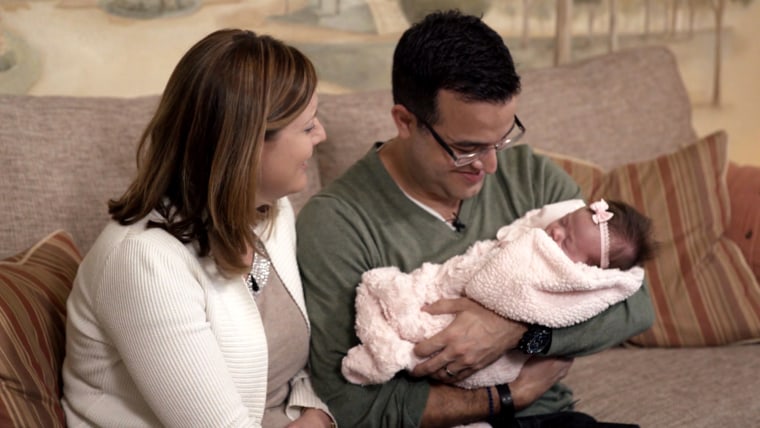 One week after Hoda gave them the good news, they finally got to meet their new daughter, Addison Emily.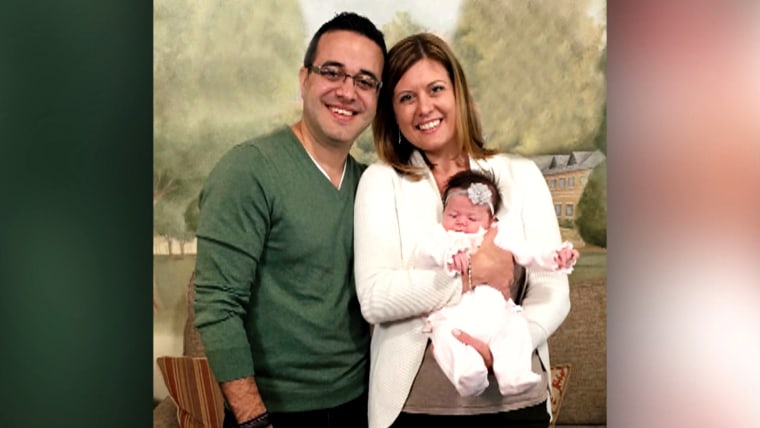 "We just pray that she has a life filled with happiness and good health," Frank said. "We know she'll have a lot of love around her."