There's no doubt about it — David Beckham is one devoted dad. He chaperoned son Brooklyn's first date, lets daughter Harper do his hair and he's given all four of his kids a place of honor among his many tattoos.
And now you can watch a clip that perfectly captures just how far this father is willing to go to support his children's pursuits.
Check out this video of 16-year-old Brooklyn hopping on his skateboard and jumping over eight stairs at Simi Valley's Skatelab — and his dad!
MORE: David Beckham says he's stricter with sons, has 'no power' with daughter Harper
The retired soccer star can be seen stretched across a middle step, remaining perfectly still — not even flinching — as his oldest son sails right over him.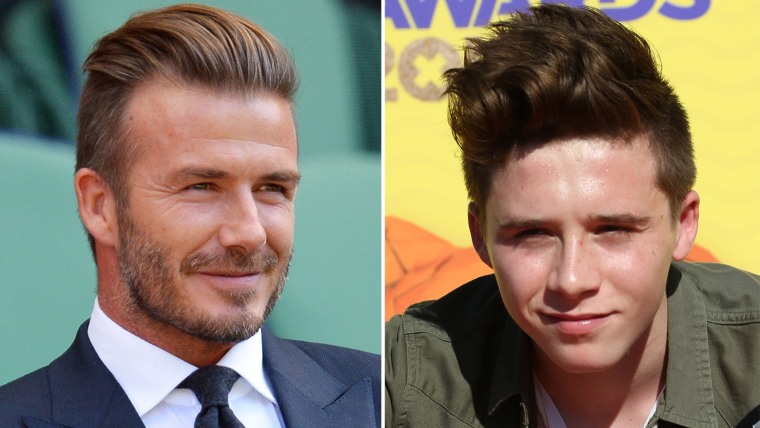 "It was cool to see @brooklynbeckham get this Ollie down our 8 stair and over his Pops @davidbeckham," Skatelab wrote alongside the same clip on Instagram. "The [kid] is good!"
We've got to say, his dad's not bad, either.
Follow Ree Hines on Twitter.