Jimmy Fallon is the author of a book called "Your Baby's First Word Will Be Dada." But he probably didn't think he would be the "Dada" in question when it comes to his "Tonight Show" guests!
As Blake Lively revealed on Friday's show, there's been a little mix-up in her household. One-year-old baby James, whose dad is Ryan Reynolds, has become quite enamored with a life-size cutout Fallon gave Lively of himself last time she visited the show.
She hauled the cardboard cutout back to the show this time around (with its lower legs broken off!) and brought a story with it while visiting to promote her new movie "Café Society."
MORE: Sticky situation! Blake Lively covers Jimmy Fallon in tape for losing word game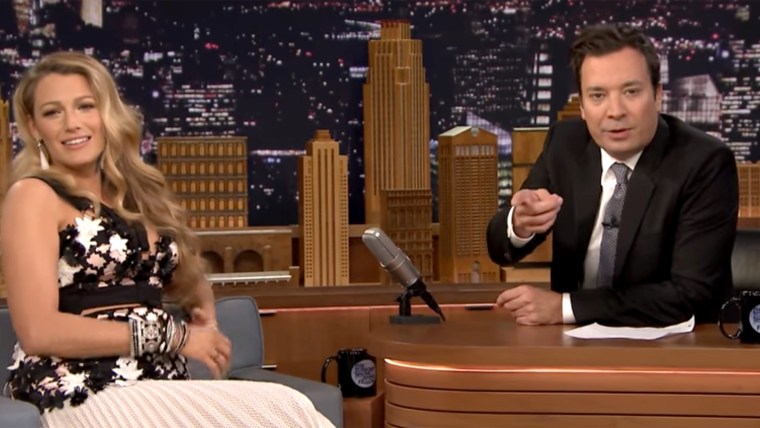 "It messed up my home life a little bit," she said. "I brought a home video to share. Prepare yourself — this may be breaking news."
In the video, we see sweet baby James smooch the cardboard cutout. (And check out those curly locks!) But then Lively (off-camera) asks, "Where's your dada?" and James points to the image, crying, "Jimmy!"
Whoops! That's a book that worked maybe a little too well.
Lively then turned to the camera and addressed Fallon's wife directly: "I wanted to take this time ... Nancy, I really love you a lot. But ...."
MORE: Jimmy Fallon talks baby's first words, new children's book: 'There's no plot'
Meanwhile, Fallon had other worries, fanning himself with his notes. "Hopefully, Ryan's not watching tonight!"
Here's hoping he appreciates a little Dada-ist humor.
Follow Randee Dawn on Twitter.