This toddler has the eye of the tiger.
Proving you don't need to be a certain age to get pumped up to a Rocky montage, this 2-year-old "Baby Balboa" from Ohio works out just like the Italian Stallion himself.
Charlie Magilavy loves the training montage from "Rocky II" so much that he has all of Sylvester Stallone's moves memorized. (He doesn't even need Mickey there to motivate him.)
"We figured he gets a little exercise and has a good time,'' his dad, Zack, told TODAY. "He's funny. He'll watch the running montage from a Rocky movie and then start running laps around the house for 15 minutes."
Magilavy, 34, filmed Charlie busting out one-arm push-ups, doing squats and pretending to jump rope while watching the movie in the living room of their home in Streetsboro, near Akron.
All that's missing are some mini sides of frozen beef to pummel.
Rocky himself, Sylvester Stallone, even acknowledged the video on Twitter.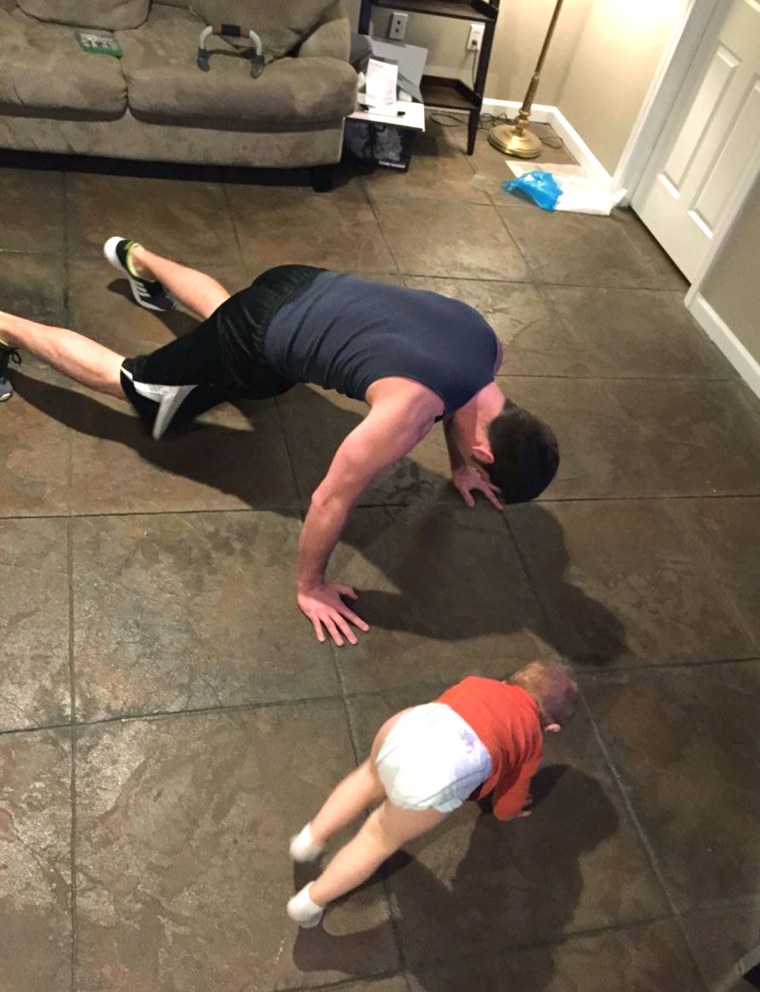 Zack is a die-hard Rocky fan who was introduced to the movies by his own father.
RELATED: Cute overload: Snoozing identical quadruplet girls star in new baby photos
About a year ago, his wife, Melissa, 31, put Charlie in Zack's lap for a nap while Zack was watching "Rocky II."
"For the last eight or nine months, he asked us once a day if he can watch it,'' Zack said. "Over time he started doing one move here and one move there until he had the whole routine down."
The training montage is the only part of the 1979 movie Charlie is allowed to watch.
He's too young to see the fight scenes, his folks said, and the couple tries to limit his television time.
RELATED: 5 easy exercises to sculpt your legs
Though "Rocky II" is his favorite, he's also familiar with the other flicks in the iconic boxing series.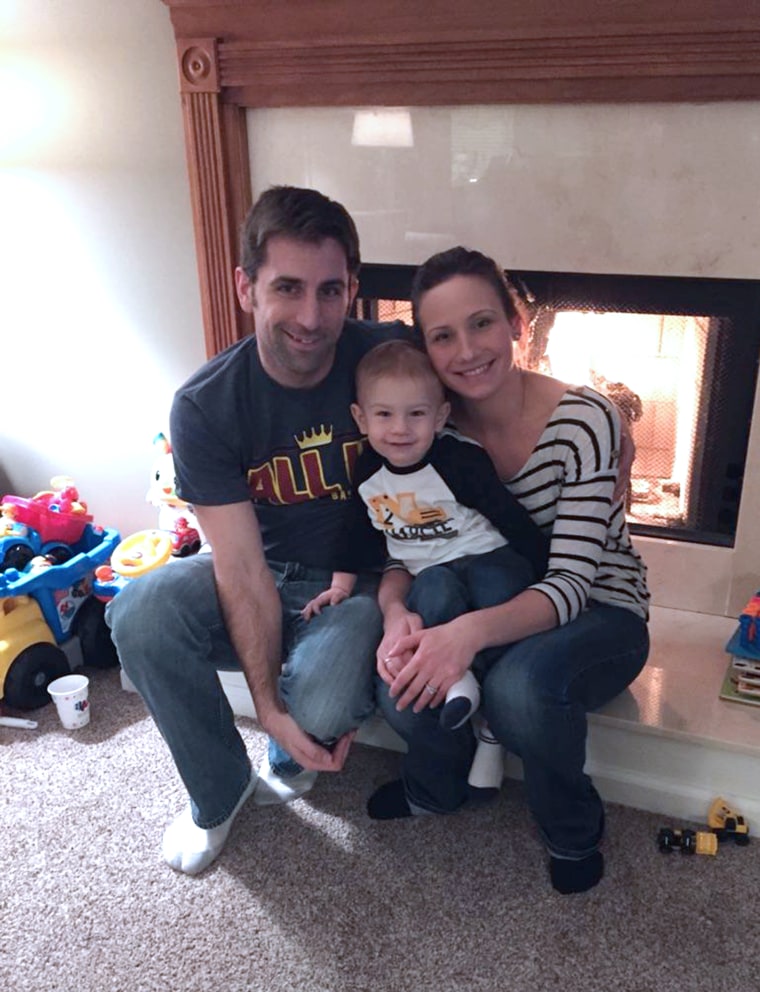 "During the 'Rocky III' scene where Rocky and Apollo are running in slow motion on the beach, Charlie will try to run in slo-mo along to it,'' Zack said. "It cracks us up."
"Hopefully he keeps that motivation going as he gets older."
Follow TODAY.com writer Scott Stump on Twitter.