/ Source: TODAY Contributor
Julee and Jason Morrison live with their children in Martinsville, Virginia — one of the poorest cities in the state of Virginia, with a median income of $27,746 and a 23.8 percent poverty index according to the 2015 U.S. Census.
When the Morrisons' 12-year-old daughter MacKenzie started playing for her middle school's volleyball team, Julee Morrison had a confict: She could not understand the wisdom behind charging team parents five dollars per person, per game to watch the kids play.
"For a family of four to attend, that's $20 per game, or $60 this week," Morrison wrote on her blog in an open letter to the middle school entitled, "Why I Am Not in the Bleachers for My Daughter's Game." "As her parents, we want to be there. We have NEVER missed an activity our child has participated in," she said.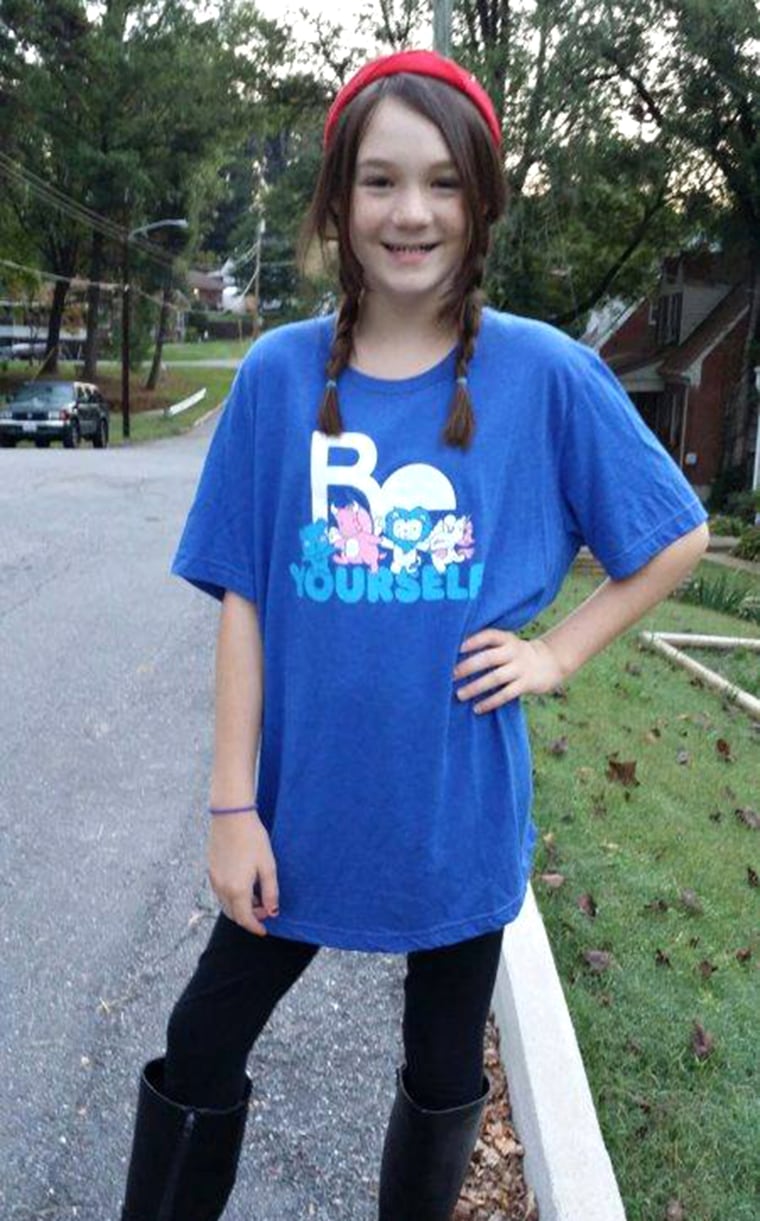 But as Morrison told TODAY Parents, while she is not completely opposed to team members' families paying to watch their children play, "There has to be a reality check on what is reasonable. Sixty dollars a week per family is NOT reasonable."
There is no standard for entry fees at school sporting events, even at the same school for different sports. Private schools often do not charge gate entry fees, including such fees as part of tuition instead. But across the country, after already making sacrifices to transport their children to practices and away games and to make sure they have uniforms and shoes, sports parents are often paying fees simply to watch their children play in the games, sometimes several times a week, depending on the sport. The costs add up, especially if a family has multiple children playing sports.
But school sports cost the schools money: referees, groundskeeping, security, and maintenance, among other costs, are required for sports to exist at all. Morrison said she understands that. "I've served two terms as a PTA President, so I totally understand the need for funding and parental involvement," she said. "I also understand that if no one can afford to go to the game, we suddenly still need to come up with the funding — so doesn't it make more sense to make it affordable for a family so they CAN attend? It seems less admission costs should equate to larger attendance."
Never miss a parenting story with TODAY's newsletters! Sign up here
She also wishes that schools would work harder to make the games school- and community-wide events so those costs might be defrayed by more people than just parents attending the games, with the hope that schools could either lower game entry fees or eliminate them. "We get fliers for school pictures, school dances, this event, parent teacher conferences," she noted. "Know what we don't get? Fliers inviting the community to attend the volleyball games."
"Think of the difference it could make if instead of having the same five or seven parents in the stands who each paid five dollars, you suddenly have a community of people who paid less per person. Think of the difference it would make if we advertised discounted tickets, sold them at school, at events, and made it an outing for the community," Morrison said.
Sociologist Hilary Levey Friedman, author of "Playing to Win: Raising Children in a Competitive Culture," agrees that Morrison's argument is more than about money. "Yes, the money is an issue, but I'd go even further about the potential impact on families," she told TODAY Parents.
"If siblings can't support one another, that has consequences for relationships between them — namely due to lack of time together and the feeling of support. And of course, if parents can't attend, they might miss victories and failures that are teachable moments; or, which we do not like to think about, injury," Friedman said. "Of course, it is not necessary for family to attend every event, but to deny families the right to attend without monetary contribution is not right," she said, suggesting parents could volunteer time or work at events to attend for free in cases of financial hardship.
Friedman recommended that any parent in a situation like the one Morrison described ask the school exactly what the entry fee covers and who receives the benefit, then look for an alternative to suggest to the school in place of entry fees. "Is the fee for this team in particular, or for the athletic program or school more generally? If it is for uniforms, for example, could students organize a fundraiser to cover those costs to offset the need for entry fees?" she said.
Morrison says she wants to be able to afford to be there for her daughter, and she wants the same for other parents and their young athletes. "Sports is a commitment. It's practice. It's failing and getting back up, or riding the victory train," she said, "And recognizing you got there by teamwork, dedication and people who support you.
"What if it wasn't about the money, and we filled the stands and everyone cheered for the home team — win or lose — and gave them support for the hours they are putting into being the best team they can be at this point in time?" she asked.