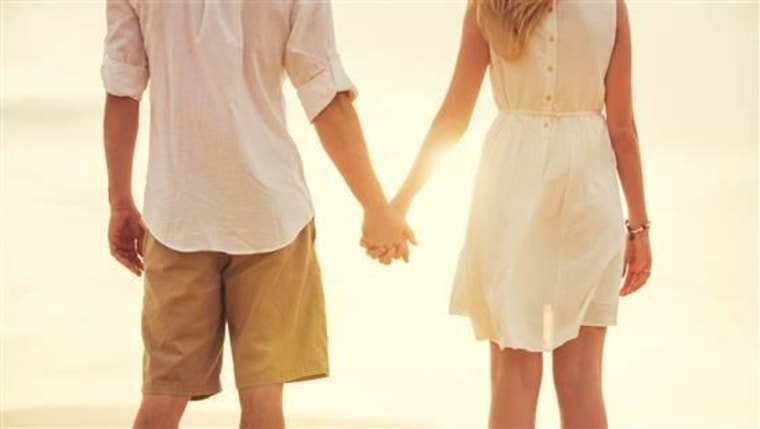 It's no surprise that expecting couples have made "babymoons" popular in recent years. What's not to like about taking one more trip for a little R&R before the baby comes?
There may be a different kind of getaway that makes the babymoon possible. A new poll by BabyCenter finds that the "conception moon," or baby-making vacation, may be just the thing that's helping some couples conceive.
In its study of more than 2,800 women, BabyCenter found that 1 in 10, or 13 percent, had taken or are planning to take a special trip to try to get pregnant.
What's fascinating: It works. Of those who took a baby-making trip, nearly 50 percent got pregnant.
"Ten percent of couples will have difficulty getting pregnant, and while scientists still haven't pinpointed exactly how stress affects fertility, it is a known conception crusher," says Dr. Shari Brasner, ob-gyn and BabyCenter expert. "It's not uncommon to see acupuncture, massages, and reflexology recommended as part of an infertility treatment regimen. Women can also relax — and potentially improve their chances of conceiving — by getting away from the pressures and routine of daily life and going on a 'conceptionmoon'."
So if you're on the baby-bump mission, might be worth it to plan a ovulation vacation with your honey. Who knows — your next trip might be a babymoon.