/ Source: TODAY Contributor
A 21-year-old waitress from Fort Worth, Texas is taking the internet by storm after a Facebook post about her act of kindness — picking up the check for two of her customers — went viral.
Kayla Lane has been working at the West Side Café for four years, and she has anonymously paid the check for other customers — military members, police officers, and firefighters to name a few. She says the couple she bought lunch for last week, Shaun and Debra Riddle, inspired her in a unique way — through the bravery they have shown since their 9-week-old daughter, Glory, died in early May.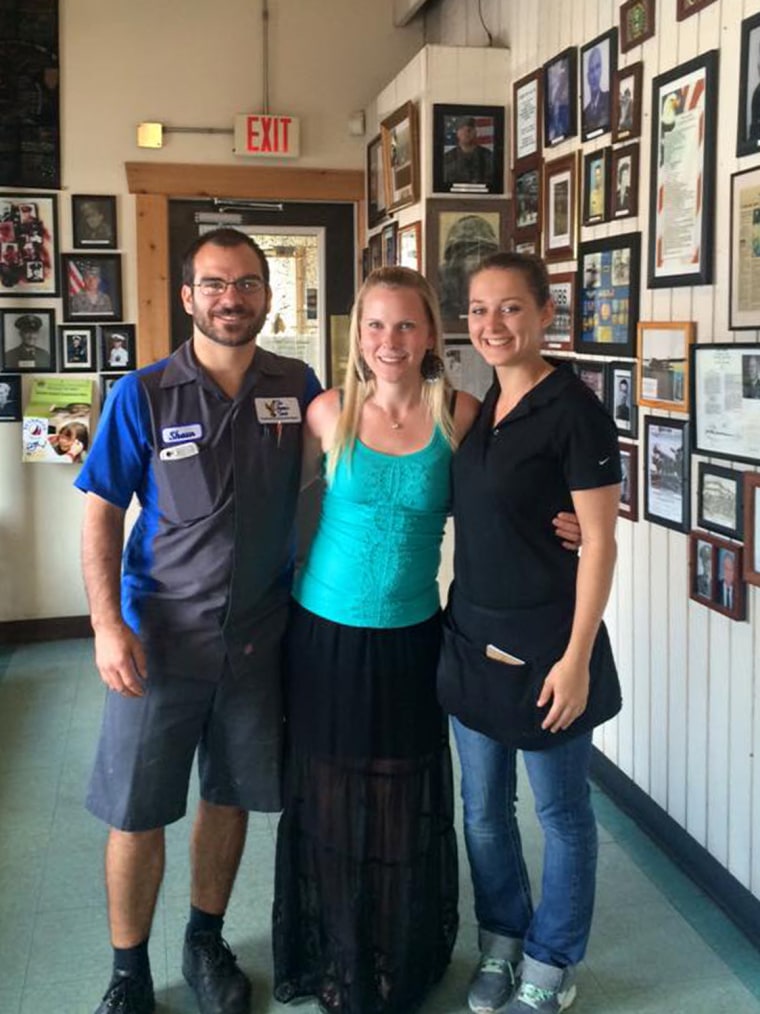 "I felt it was my duty to help them simply through one day and the help I chose to give them was picking up their ticket. It wasn't because they necessarily needed it, it wasn't because I felt bad, it was simply to show them that there are strangers out there willing to help them through this difficult time" said Lane.
Debra Riddle, who also lives in Fort Worth with her husband Shaun and their children Julian, 15, Korbin, 10, and Genesis, 4, says the reason for her infant daughter's death is still unknown.
"She went to sleep and never woke up. That day still seems like a horrible nightmare," Riddle told TODAY Parents.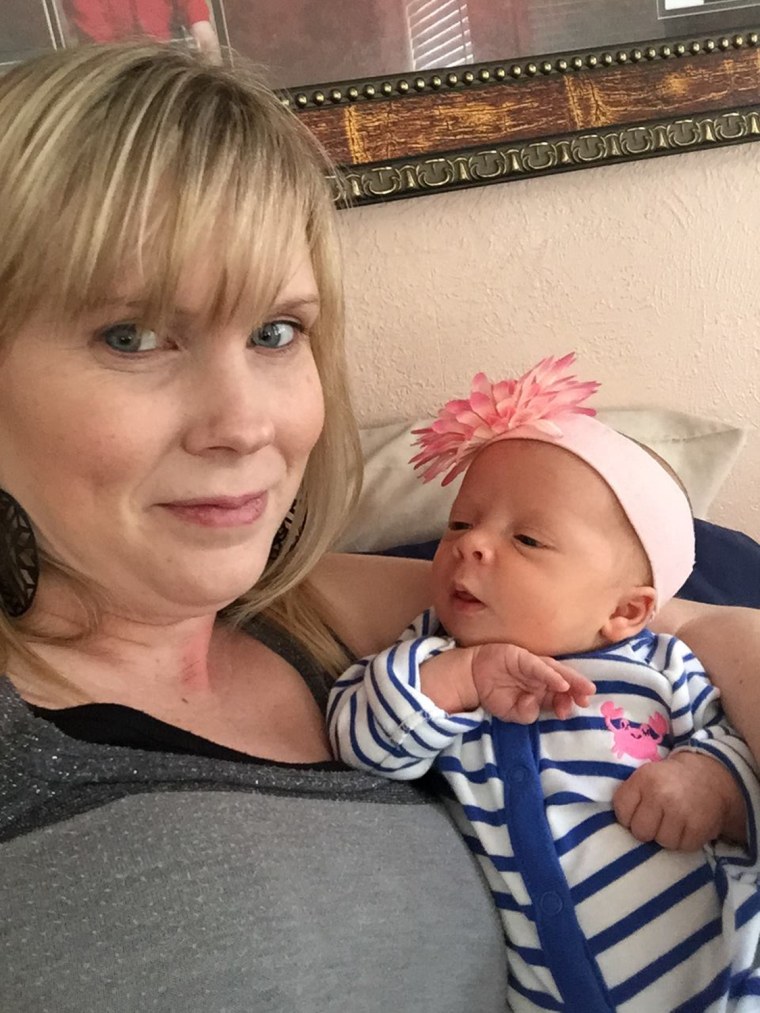 The pair had taken Glory into the West Side Café previously, and on the day they met Lane, had stopped in together to have lunch. Riddle says Lane approached their table to say hello and see the baby, and appeared shocked when she and her husband told her that Glory had passed away. Lane offered her condolences to the grieving parents, and then surprised them with a special message when it was time for the check at the end of their meal.
On the check, Lane had written, "Your ticket has been paid for. We are terribly sorry for your loss. God Bless. — The West Side."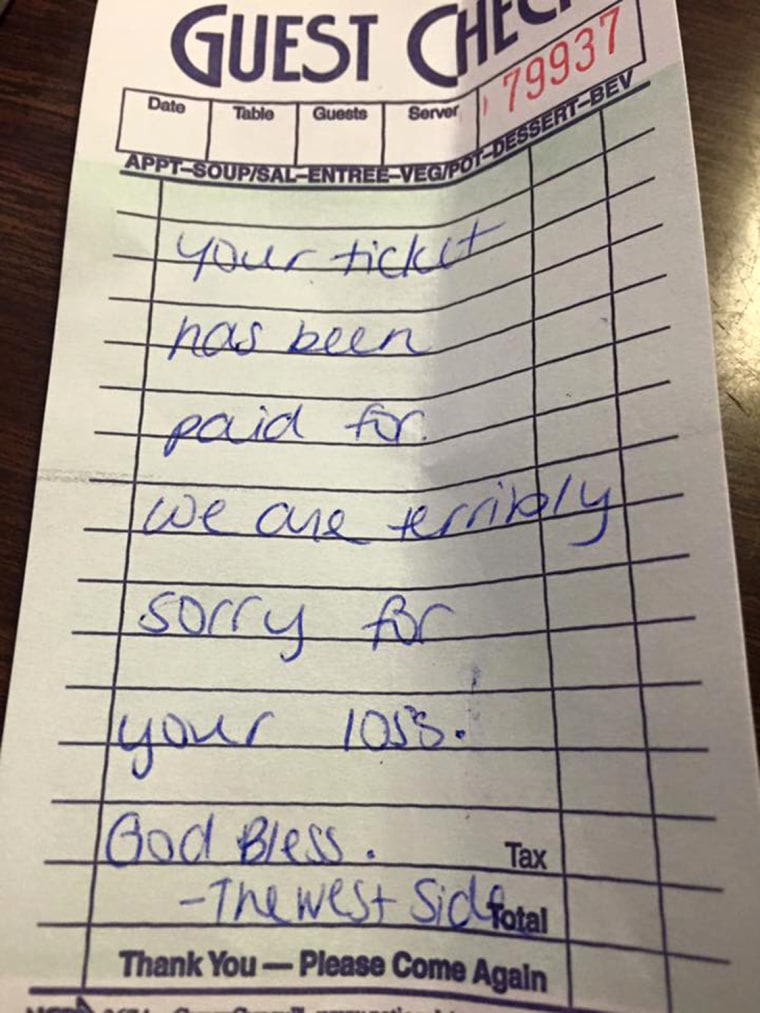 "Later, we found out that it was actually Kayla that had paid for our meal," said Riddle.
Lane says paying checks for her customers over the years has been a way to show appreciation and to serve others. And, while some shy away from parents who are grieving the loss of an infant, Lane says the Riddles were very open about discussing Glory, which led her to listen and help where she could.
"Talking about Glory is so helpful. It keeps her memory alive," said Riddle. "I read and posted a quote on my Facebook page recently that says, 'If you mention my child's name, I may cry. But if you don't mention it, you will break my heart.'"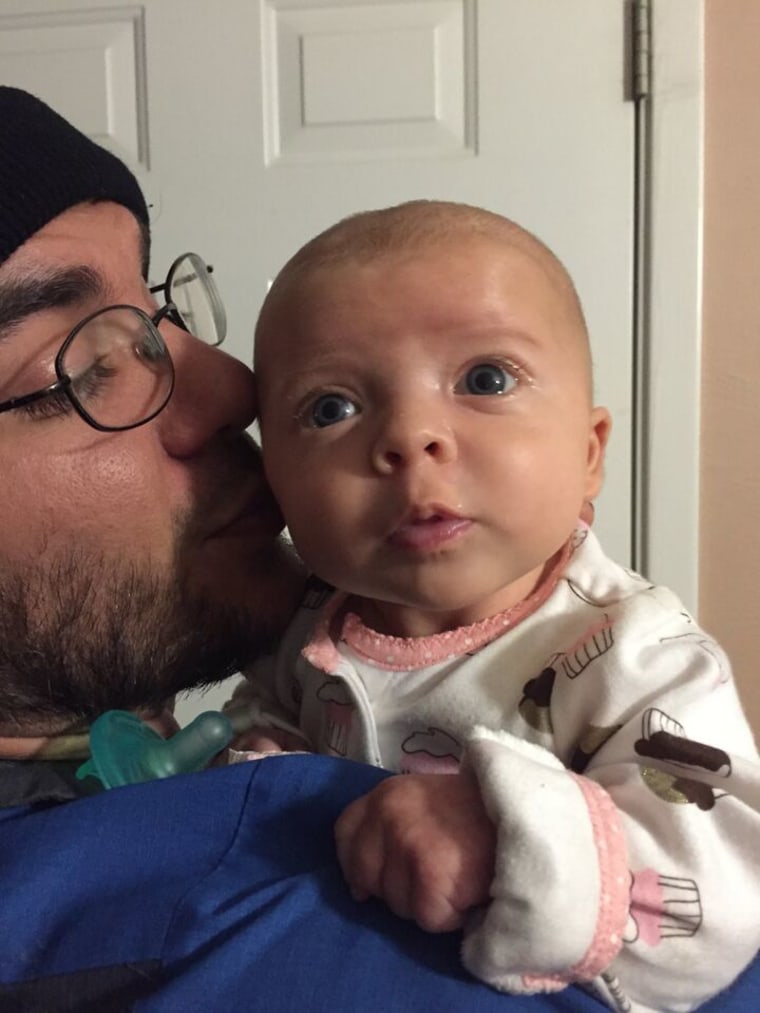 Debra Cochran is the executive director of Share Pregnancy and Infant Loss Support, an organization that works to support grieving families. Cochran says she hopes kind acts like Lane's become more common as more parents speak out about the pain of infant loss.
"After all these years, there is still that aura of silence and awkwardness where people don't know what to say or do and they're afraid… but one way to help parents get through their grief is exactly what this waitress did, by acknowledging it — acknowledging the loss and the grief and the pain they are experiencing. This was a beautiful, natural, loving reaction," said Cochran.
Cochran says there are many other simple ways to support someone dealing with a loss, from using their baby's name in conversation to remembering important dates, such as due dates or birthdays, and reaching out to the families on those days.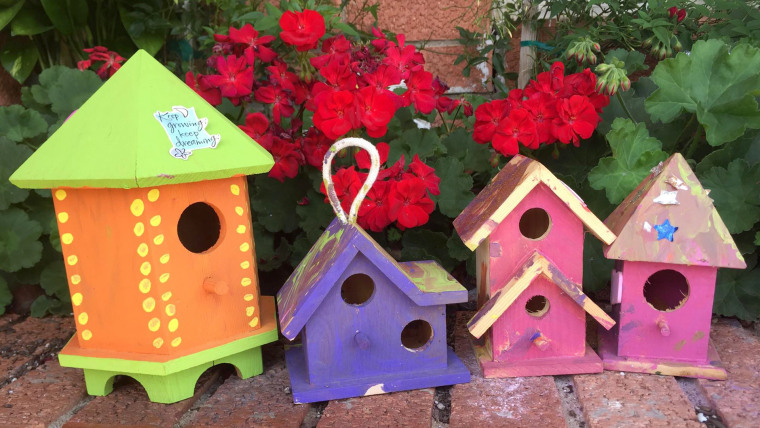 Riddle has started a Facebook page to help her family grieve — Glory's Garden. Through the online community, Riddle hopes to encourage supporters to send painted birdhouses that she will use in a garden she plans to plant in memory of her daughter.
Lane says she is inspired on a personal level by the strength of the Riddle family. And, the waitress says she is amazed that such a simple act of kindness has gotten so much attention.
"People are thanking me for being a good person, for showing gratitude to others, for 'paying it forward,' and for simply giving them hope… but this is something we all do at West Side Café. We don't just pick up checks; we truly are a family that is in it to help others. I'm so grateful to be a small part of this family and that we're able to be an example for others. We are all a community and we have to stick together and help each other."