This summer, Jorge Santiago embarked on a road trip unlike any other: He drove one leg of a journey to reunite an immigrant mom with her children after they were separated at the border, one of many carpool moms and dads who are volunteering their time to help reunify immigrant families.
"We were all crying," Santiago, 35, of Pittsburgh, told TODAY Parents. "It was just like six hours of crying and her trying to tell her story and living her experience in detention."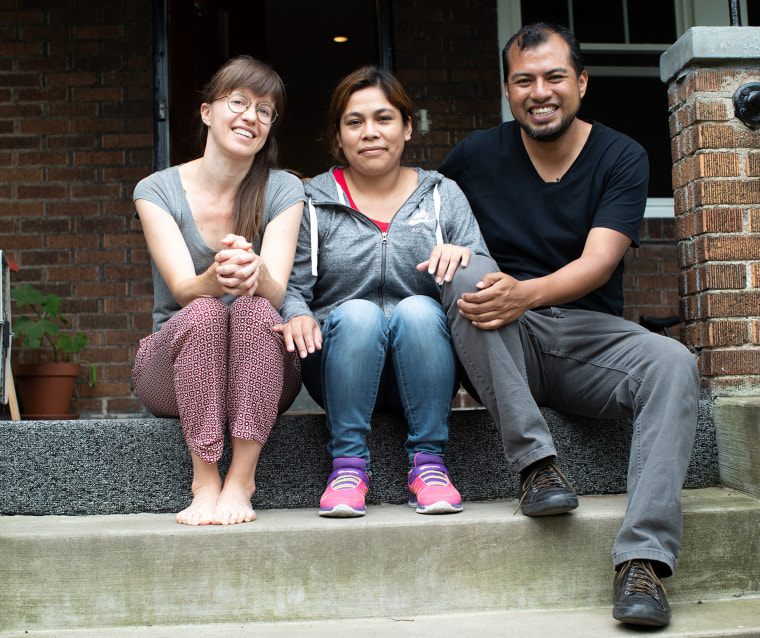 Yeni González was fleeing violence in her native country and is seeking asylum; according to TIME magazine, she had no idea that she could be separated from her three children when they crossed the U.S. Mexico border. She was detained in Eloy, Arizona and released pending future immigration hearings, while her children were sent to foster care in New York City.
Mom of three Julie Schwietert Collazo heard about Gonzalez's story on the radio and raised money to pay for her $7,500 bond to get out of the detention center. Gonzalez's goal was to get to her children in New York City while she waits for the next step in her immigration process. But travelling from Arizona to New York isn't so easy when you have no legal ID — you can't just hop on a plane, even if there's money for a ticket.
"It just would be so painful to not be able to be with my boy and not be able to make sure he is safe," one volunteer said.
That's when Schwietert Collazo called some friends and started up her immigrant mom caravan.
"We started a cross-country volunteer network," Schwietert Collazo said. "We brought her safely from Arizona to New York."
Santiago got a text and immediately said yes to driving the Pittsburgh-to-Newark, New Jersey leg of the trip. The father of a 4-year-old, Santiago immigrated legally from Mexico to the U.S. eight years ago, and said he really wanted to help alleviate the suffering of immigrant parents caught up in the border crackdown.
"To be able to say that you were part of that movement, it is so important," he said. "I want my daughter to be proud of all my actions."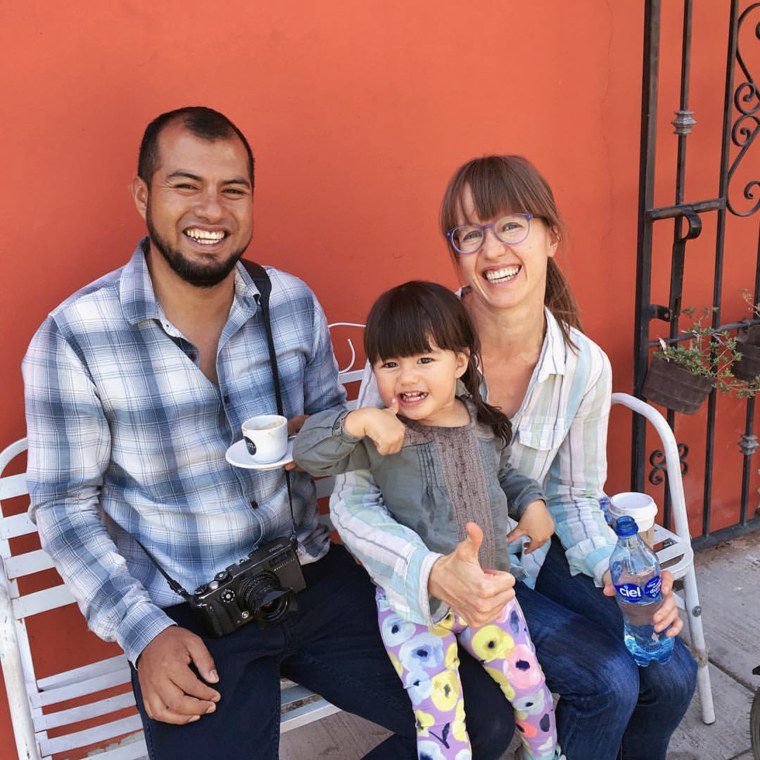 Since his trip with Gonzalez in June, Santiago has driven several immigrant parents to New Jersey to be reunited with their children.
"I really wanted … to be able to alleviate all the suffering people have gone through in this journey as much as I could," he said.
Santiago is one of dozens of people across the country driving immigrants to reunify with their children.
So far, Schwietert Collazo and her network have paid bond for ten moms and a pair of 19-year-old twins separated from their brother. Most of the families are reunited. The twins are with their mom but still their brother is being held separately. Most of the children were placed in foster care all over the country.
"We are committed to the longer-term work to make sure these women are supported," said Schwietert Collazo, calling it "the most gratifying work."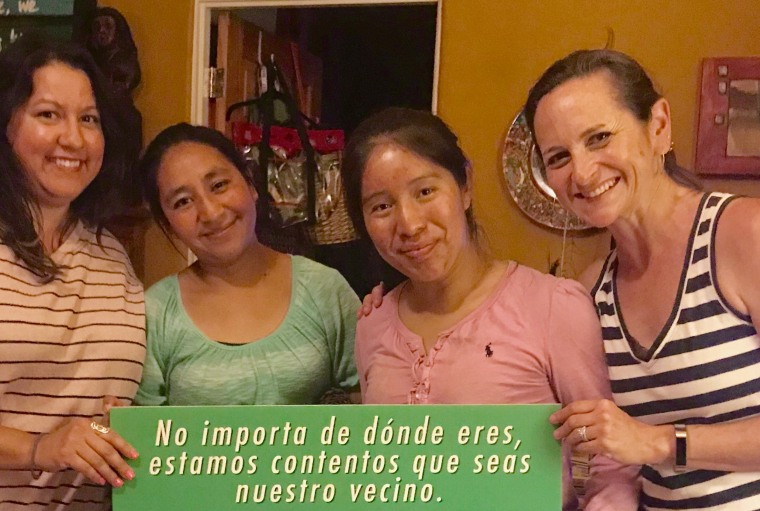 One of the first people she called was Jessica Berg, a social worker who lives in Phoenix, close to the detention center in Eloy. Berg hosted González in her home after she was released.
"I couldn't even think about saying 'no' to it. It was an opportunity to be involved and be helpful after I had been feeling so helpless," Berg, 45, told TODAY Parents.
Every time she thought about her son Asher, 5, she felt she had to act.
"It just would be so painful to not be able to be with my boy and not be able to make sure he is safe," she said.
Berg provides clothes, food, shelter and showers for the parents after their release and sometimes they even meet Asher. They react with smiles, tears and hugs when they see him. While Asher enjoys the attention, Berg likes that he is learning what it's like helping others.
"'Spider Man' is one of his favorites and we always say that line 'With great power comes great responsibility,'" Berg said. "One of the most important things I am doing is teaching him these values."