After Jonathan Barksdale lost his job as a bagger at Pathmark when the grocery store chain went bankrupt last November, he spent months getting rejected from a dozen other stores, one after another.
His mother, Dorina, remembered managers telling her the 25-year-old's Asperger's syndrome made him too risky to hire.
"I basically felt rejected," Jonathan told TODAY. "Like an outcast."
Things changed the day he walked into Long Island's Cause Cafe, where owner Stacey Wohl hired him on the spot.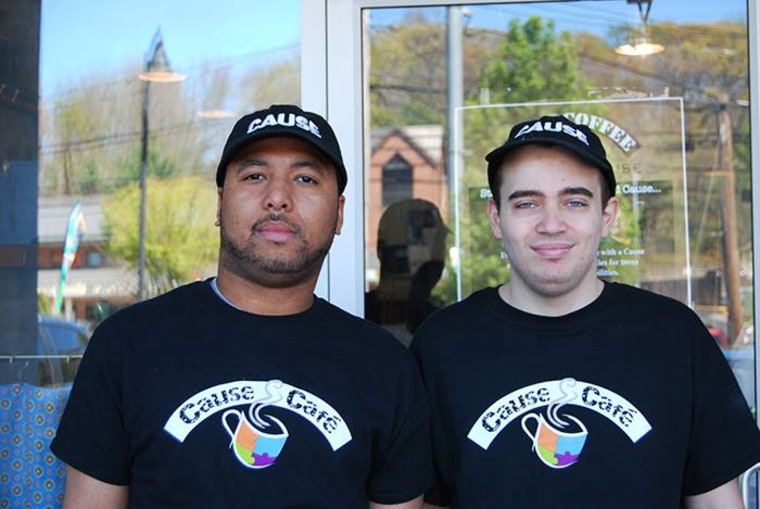 To Wohl, who has a son and daughter with severe autism, Barksdale's disability made him the perfect fit, not a liability.
"Just because they have a disability doesn't mean they can't do the same things we do," Wohl, 49, told TODAY. "They want to be productive, they want to be happy, they want to feel fulfilled, they want to be in society and feel good about themselves."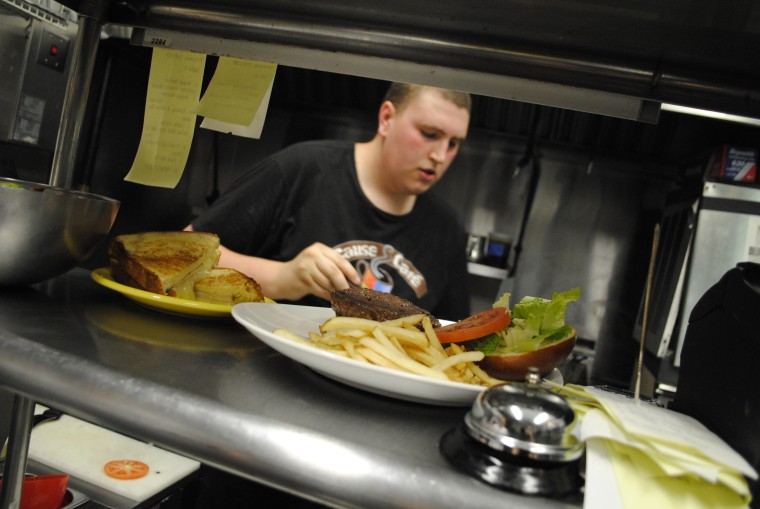 Wohl opened the cozy Northport cafe in April to give her son, Logan, 17, and daughter, Brittany, 19, the chance to be employed in a traditional setting.
RELATED: Bobby Flay surprises selfless man who barbecues for people in need
The single mom now has 15 employees, eight of whom are on the autism spectrum.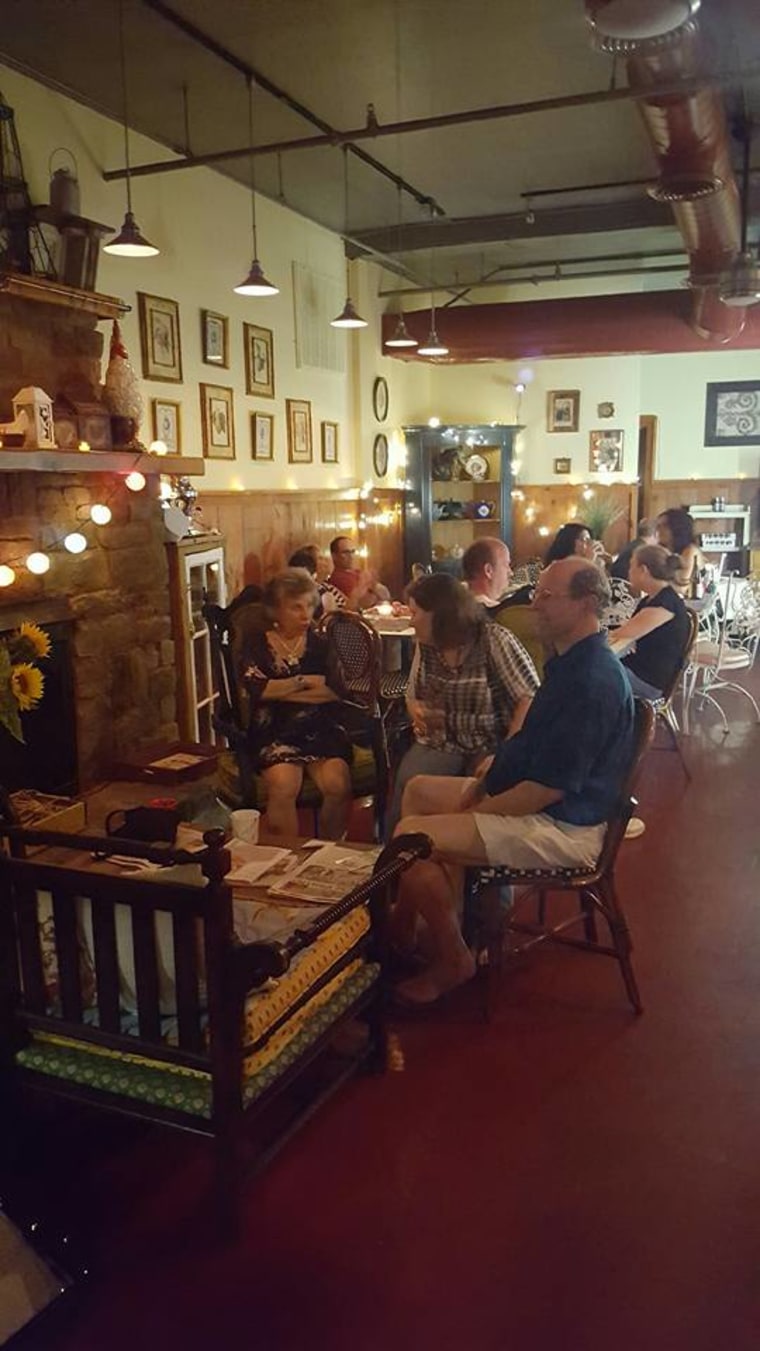 But beyond being a spot where locals can snag their morning joe, the cafe has become a place where staffers can come to feel understood.
"Jonathan is at home here," Dorina said of the cafe, where her son greets customers and buses tables. "He finally feels like he fits in somewhere."
RELATED: Family stands up for brother with Down syndrome working at restaurant
Dr. Cheryl Mendelson, a psychologist and the cafe's director of training, said places like Cause Cafe can be crucial to young adults with special needs because they typically age out of school-based services when they turn 21.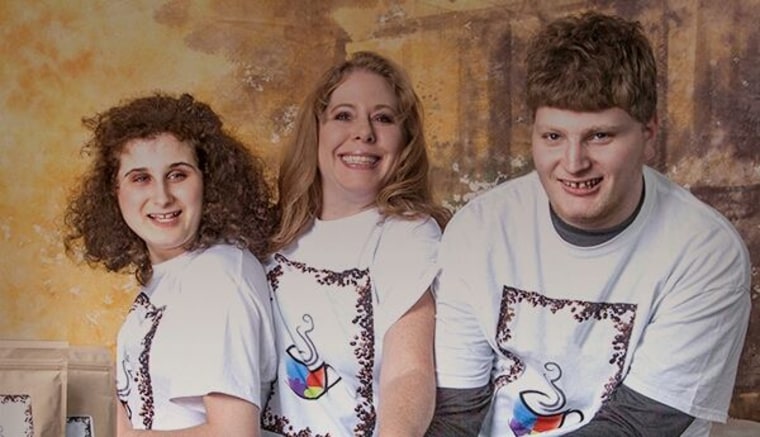 "Many places don't employ people with disabilities, so a lot of them end up staying home and doing nothing," Mendelson told TODAY.
As a trainer, Mendelson teaches each employee the proper procedures for working in a restaurant and works with them on social skills, like how to make eye contact or hold a conversation.
RELATED: After being turned down 100 times, homeless man get hired by restaurant owner
Wohl has been blown away by the progress she's seen in her employees, while several said they've noticed significant changes in themselves as well.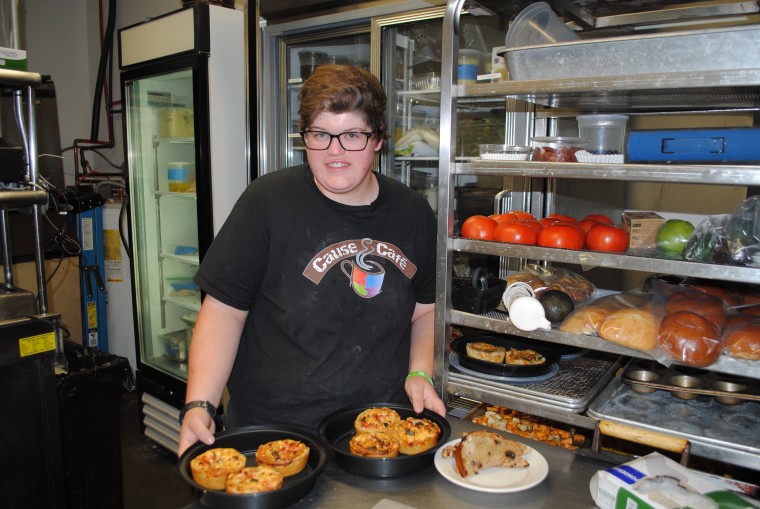 When Samantha Esposito was first hired as a prep cook, she barely spoke more than a word or two.
"I'm usually shy when communicating with others," Esposito told TODAY.
But the 24-year-old has since become queen of the kitchen and now trains new employees herself.
"The first time I asked her to train someone new in the kitchen, I could tell she was sort of uncomfortable," head chef Christin Butcher said. "By the end of the day, she was a little manager saying, 'OK, you do this, you do that.'"
Barksdale also had trouble communicating when he started the job.
As a kid, he used to cover his ears whenever anyone tried to talk to him, his mom recalled.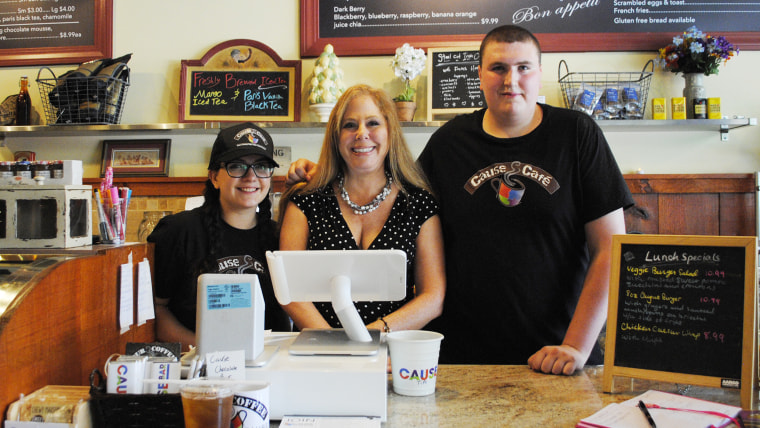 But now, he wakes up an hour early for work and stands by the door to greet each customer as they come in.
"I always put a smile on my face and tip my hat like a gentleman and say, 'Welcome to Cause Cafe!'" Barksdale said.
Cody Stillwagon said landing a job in the cafe's kitchen was the best thing to ever happen to him.
Even with a culinary degree, he was having a hard time getting a job working as a bus boy, let alone as a cook.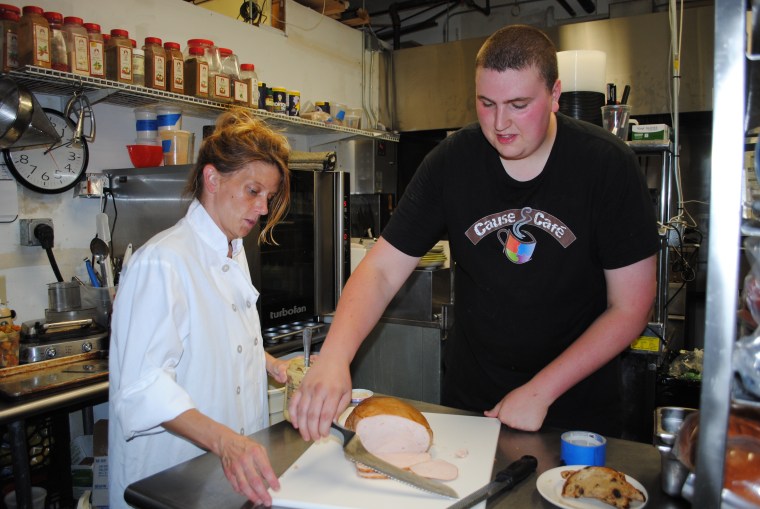 Wohl wanted to see him flourish doing something he loves, so she hired him on as assistant chef.
"To be able to work here and get treated with respect really changes my life, because I was ready to give up on my dream of cooking after I left the other restaurants," Stillwagon, 20, said.
Everyone at the cafe, including customers, is very patient and accepting, especially toward Wohl's children, who are both nonverbal.
"To think that your child can be productive in society is a dream come true," Wohl said. "I never thought that my kids, with their level of autism, would be able to interact with people."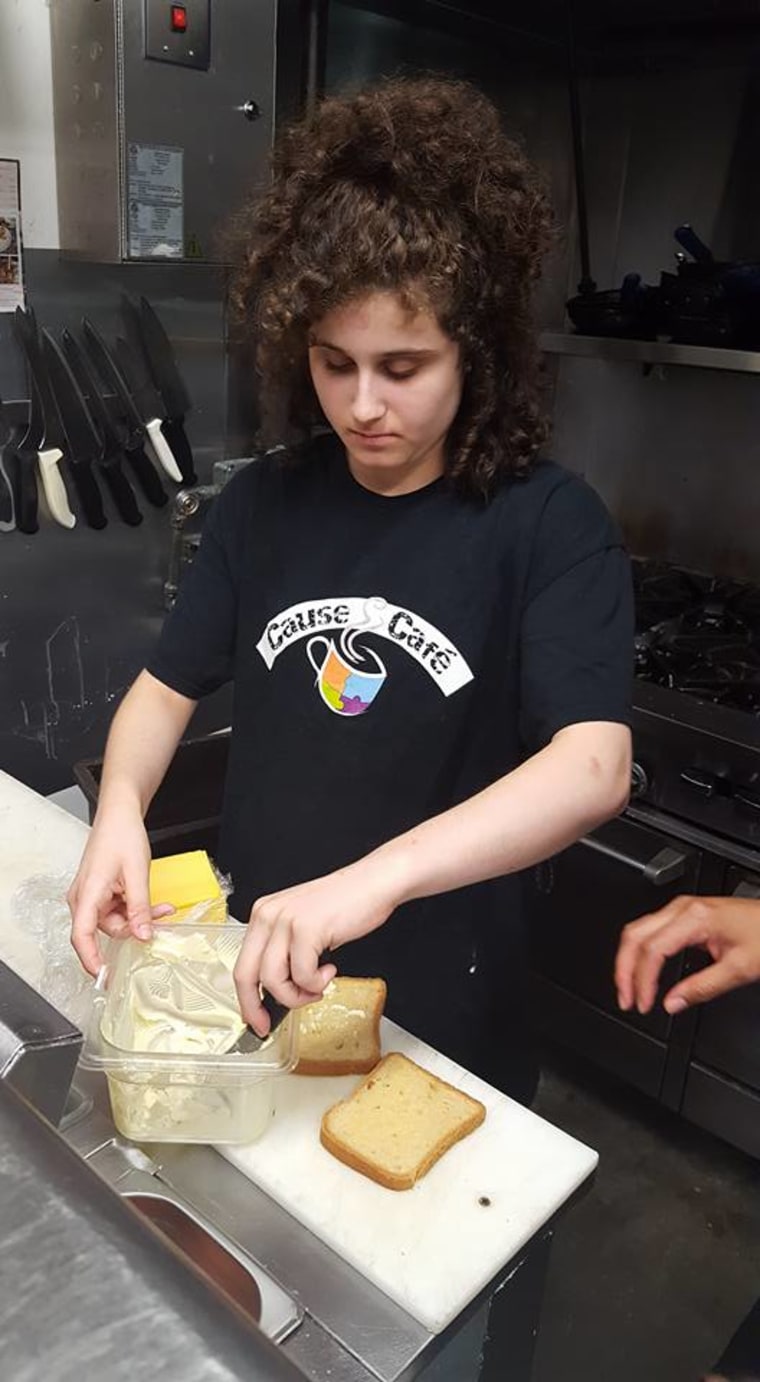 Wohl hopes her little cafe will inspire others to open their own businesses that employ adults with disabilities.
"The people who are coming in here know they're making a difference," Wohl said. "You can eat anywhere, but when you come here, you are giving someone an opportunity who might never have had a chance to have a job."