/ Source: TODAY Contributor
Having undergone five open-heart surgeries in his 7 years of life due to a congenital heart defect, Carter Gentle is no stranger to scars. However, after his most recent surgery — an emergency procedure to repair the pacemaker he's had since he was a newborn — Carter's dad, country singer Mark Gentle, says his son looked into the mirror and sobbed over his scarred appearance.
"He went down to the bathroom to look in the mirror and he just started sobbing. He said, 'People are going to think I'm ugly. My scars look horrible.' As a parent, it just tears your heart out. As much as that kid's been through, the last thing I ever want him to worry about is scars," Gentle told TODAY Parents.
To help ease his son's concerns about his appearance, Gentle says he posted a photo of Carter's chest, scarred and lumpy from having his pacemaker relocated, to Facebook.
"We told him that his scars are beautiful and make him look like a superhero. How many likes can Carter get for his bravery?" Gentle wrote in his post.
Gentle says he initially thought only his Facebook friends would see and respond to the post, and that he and his wife, Sarah, were shocked to see the post climb from 5,000 to 50,000 to 200,000 likes in the first day. To encourage Carter, Gentle says he turned up the volume on his phone and told his son that every beep he heard was another like or comment supporting his bravery.
"He would look at me with these big eyes each time and say, 'Dad, is that for me again?' It's been a huge confidence booster and it has been therapeutic for Carter," said Gentle.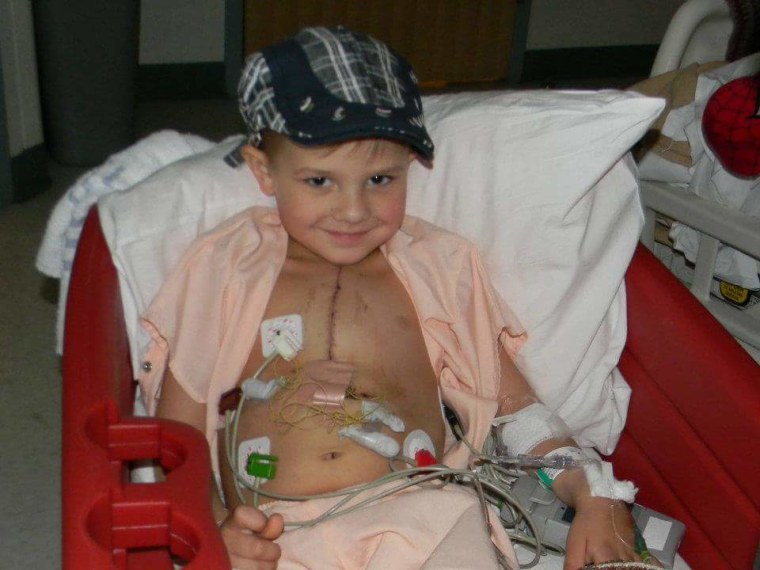 With over a million likes on the post, Gentle says he has been flooded with thousands of comments and Facebook messages, all from people wanting to share their scars and their stories with Carter.
"His scars are what makes him, him. They show everybody what he's overcome and that he was stronger than the disease that tried to kill him. I've been able to explain to him that there's a lot of people that have a lot of scars, and that you need to be proud of your scars," said Gentle.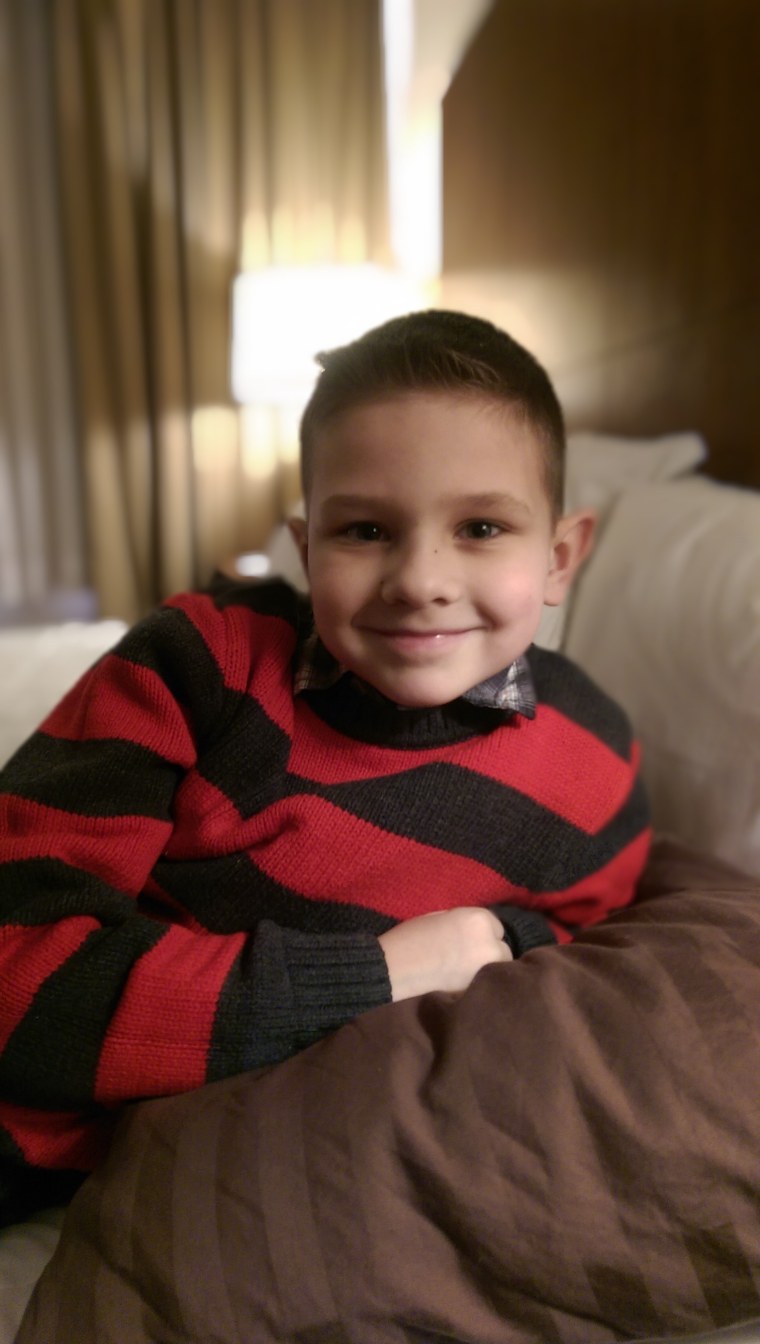 Gentle, who lives in Farmington, Maine with his wife, two daughters and Carter, is also helping to spread awareness for childhood congenital heart defects (CHD) with his song, Carter's Song, in which he tells the story of his son's illness.
While the support of so many strangers has given Carter the mental boost he needs, Gentle says his son has a few weeks of physical recovery ahead of him. And, Gentle says Carter is looking forward to warmer weather, baseball season and touring with his dad this summer.
For more information about congenital heart defects and to help, go to the American Heart Association and the Pediatric Congenital Heart Association.