Some babies sleep for hours like little champs. Other babies swing from the rafters like little chimps.
If you've ever experienced life with an infant who simply will not sleep, you'll get a kick out of a new children's book from mom and author Adele Enersen. Called "Vincent and the Night," the book features photos of Enersen's wide-awake baby boy incorporated into fanciful scenes dreamed up and illustrated by the exhausted mother of two.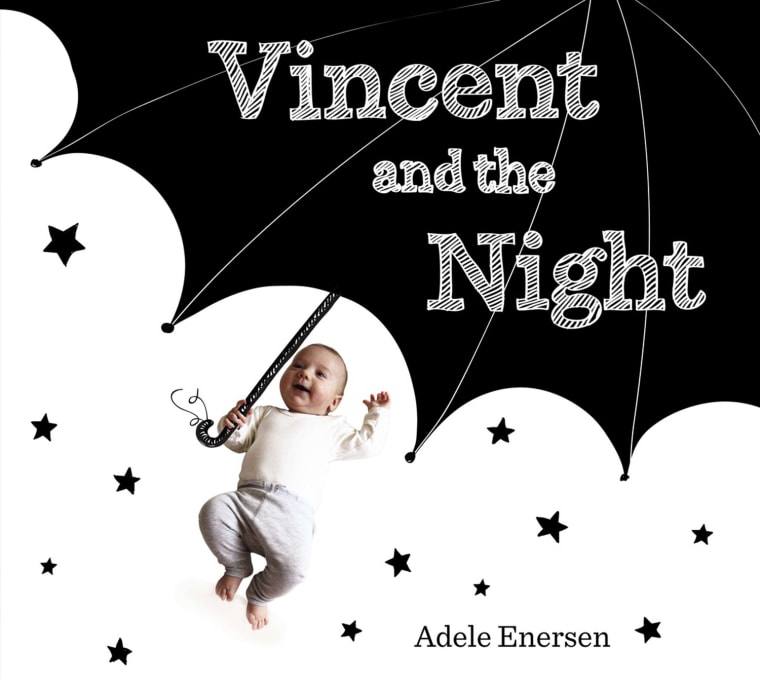 "The first year of his life, I think he was always awake!" a now-rested Enersen recalled with a big laugh. "I think he slept 15 minutes once a week. Or at least it felt that way! Or remember that movie 'The Ring' — the horror movie where the girl never slept? It was like that!"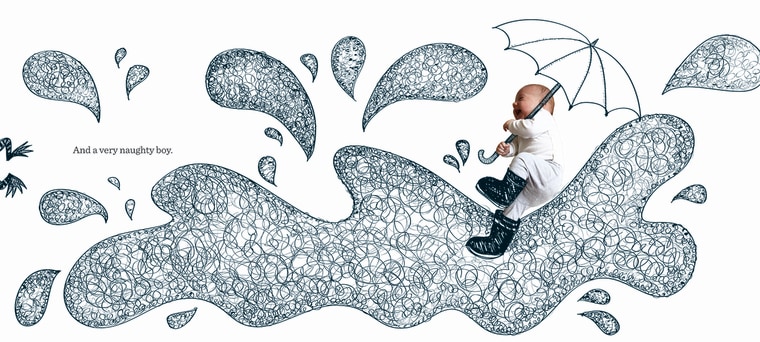 Enersen, 36, confessed that she felt blindsided when her second child Vincent arrived on the scene and seemed hardwired to stay awake. Her first child, a somnolent girl named Mila, slept so soundly that Enersen was able to use blankets, pillows, stuffed animals and other props to create adorable scenes where Mila would nap. Enersen's photos of Mila became such a hit that they led to a blog with millions of fans and two book deals.
"Mila was such a sound sleeper that I think I totally deserved a baby like this after her," Enersen said. "Now I have the full experience!"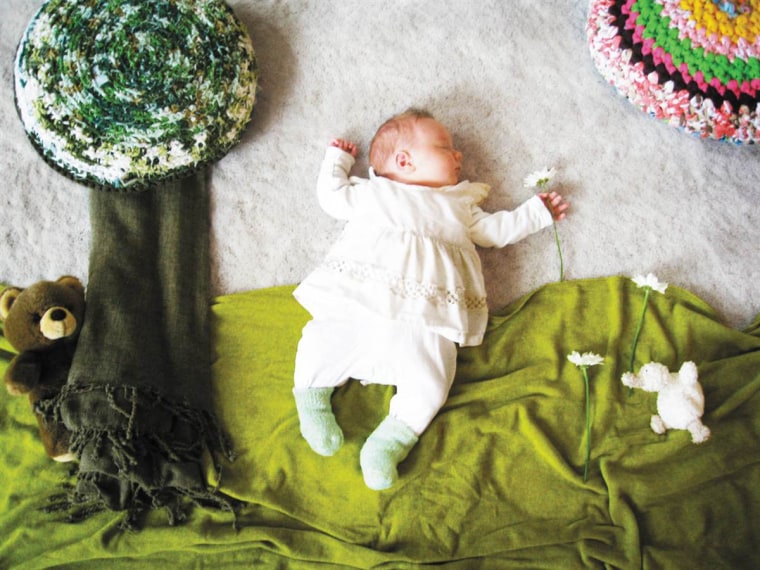 In her sleep-deprived state with baby Vincent, who will turn 3 this summer, Enersen had an idea: She could take photos of him using the family's white sofa as a backdrop, then doodle pictures all around him. The doodles in the book begin with Vincent resisting sleep, even though nighttime is rolling in like a thick, dark blanket.
"Then he starts to play with the darkness and create different things with the blackness of the night because he's being very naughty!" Enersen explained.
The inky black drawings show Vincent splashing in puddles, swinging on a trapeze, gliding through the air in a parachute, doing magic tricks, singing country songs and popping out of a jack-in-the-box — all in an effort to delay bedtime.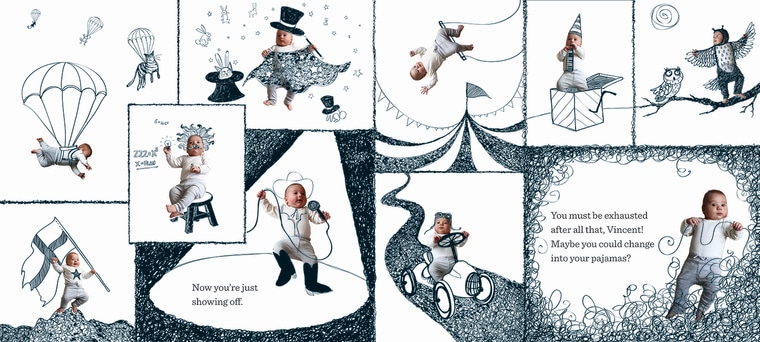 As books go, "Vincent and the Night" is more reminiscent of "Harold and the Purple Crayon" than it is of the more recent sensation for weary parents, "Go the F**k to Sleep." And Vincent's story ends well: By the conclusion of the book, the wild little man finally gets some shuteye.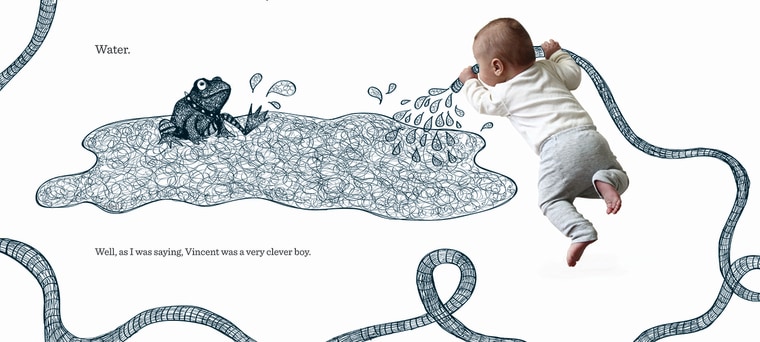 In December 2013, Enersen relocated from her native country of Finland to Burbank, California with her husband, composer Lasse Enersen, and Vincent and Mila. She said she loves California's sunny climate, and she's been raising chickens in her backyard and helping her neighborhood's feral cats receive food and medical care. One of those cats — now a tame family pet named Anais — makes cameo appearances with Vincent in Enersen's book illustrations.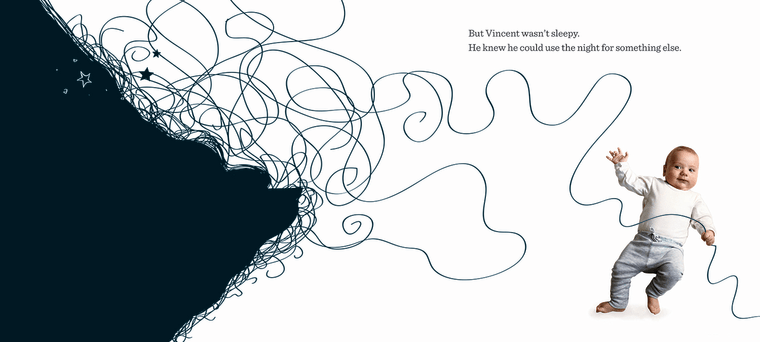 Today, Mila and Vincent attend preschool three days a week — and they sleep through the night. They're also smitten with their new home.
"They are actually speaking more English than Finnish," Enersen said. "They are turning into little Americans!"
"Vincent and the Night" goes on sale on April 21.
Need a Coffey break? Connect with TODAY.com writer Laura T. Coffey on Facebook, follow her on Twitter at @ltcoff and onGoogle+, or read more of her stories at LauraTCoffey.com.